Millie Bobby Brown's success as an actress has boomed since her debut in Stranger Things, but what few realize is this little girl is also calling the shots as a producer.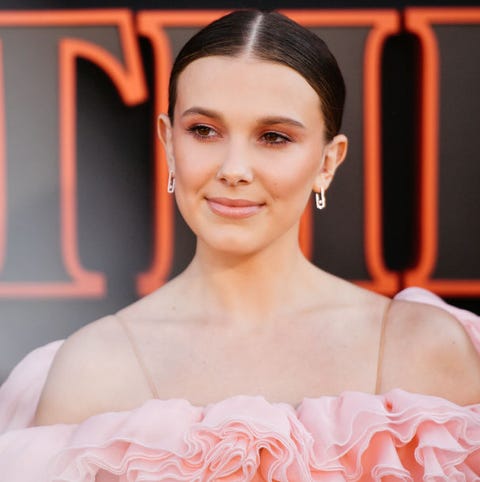 Image via Cosmopolitan
An article from Variety confirms that Brown herself will not only be acting as the heroine in Enola Holmes, but she is also producing the film alongside Legendary Entertainment. The film will be based on the Enola Holmes Mysteries book series by Nancy Springer, which follows the younger sister of the iconic Sherlock Holmes.
Legendary and Brown have built a strong relationship after the Stranger Things star was tapped to topline Godzilla: King of the Monsters, and the studio was quick to attach her to star in Enola Holmes after she wrapped filming on the MonsterVerse pic.

–Variety, 2019
Acting alongside Brown will be Henry Cavill (Justice League, Mission: Impossible), Helena Bonham Carter (Sweeney Todd, Harry Potter), Fiona Shaw (Harry Potter, Killing Eve), Adeel Akhtar (The Big Sick, Four Lions), and, most recently, Sam Claflin (The Hunger Games, Snow White and The Huntsman)
Working with so many famous actors after creating such a huge name for herself, with the title of "producer" under her belt at only the age of fifteen, it looks as though she has a brilliant career ahead of her.
Featured Image via Movie Web