On US World Book Day, we take a look back at the the UK and Ireland's World Book Day costumes in March of this year. 
---
Today, families in England, Ireland, and Wales are celebrating World Book Day (which, ironically, is not a worldwide holiday). Young readers are dressing up as their favorite characters from a delightful variety of children's books, sharing, spreading, and thoroughly enjoying a love of reading!
Take a look at the best costumes from all over the web:
1. addie the Jampire
From the picture book Jampires, written by David O'Connel and illustrated by Sarah McIntyre.
2. A VERY ADORABLE CATERPILLAR
Based on the beloved children's book The Very Hungry Caterpillar written by Eric Carle.
3. PETER PAN AND HARRY POTTER
From the book Peter Pan by J. M. Barrie and also the novel series Harry Potter by J. K. Rowling.
4. ABBY AS A SCARY CUTE ASLAN
From the book series The Lion, The Witch, And The Wardrobe, written by C. S. Lewis.
5. RHY AS MYRTLE MEEK
From the children's book Fing written by David Walliams and illustrated by Tony Ross.
6. Minnie as Miss Root
From the book The Demon Dentist, written by David Walliams and illustrated by Tony Ross.
7. Little Cindy Lou Who, ready for another holiday!
From the children's book How The Grinch Stole Christmas by Dr. Seuss.
8. Looks like this Pinocchio has been telling some lies.
From the classic book Pinocchio written by Carlo Collodi and illustrated by Scott McKowen.
9. A Jr. Christmasaurus.
From the book The Christmasaurus written by Tom Fletcher and illustrated by Shane Devries.
And last but not least…
10. A live beanstalk.
Based off the old fairy tale Jack and the Beanstalk.
Now this is parenting done right!
Happy World Book day to young and old alike.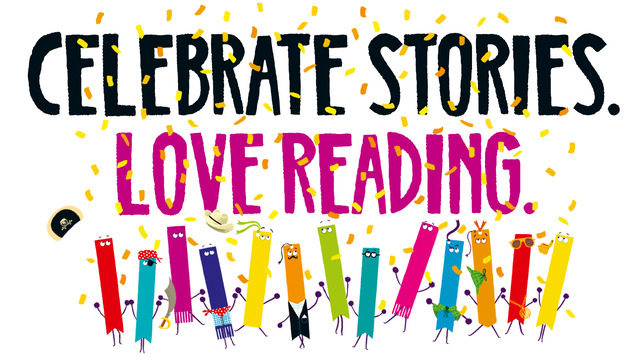 Image Via World Book Day
Featured Image Via Delph Community Primary School.