I wrote an article called "Y: The Last Man' TV Adaptation Will Be Made…Eventually," and that certainly rings true today. The show will be made, but first all the dominoes need to fall in place instead of blowing across the table like a torn up piece of tissue.

Image Via Black Film
In that article, dated April 16th, I wrote that Aida Croal and Michael Green had announced on the 15th via Twitter that they were exiting the show.
To conclude the article, I wrote that "…Aida Croal and Michael Green are out. FX is still moving forward with the project, marching forth. Hopefully the next development is a good one and not another setback."
In retrospect, these few sentences are genius. Not only do they state the obvious, but they provide a neat transition to our latest update: Eliza Clark, executive producer on Animal Kingdom, has been hired as the writer, executive producer and new showrunner for the TV adaptation of Y: The Last Man.
Let's get the basics out of the way:

Image Via The Denver Post
Y: The Last Man is a post-apocalyptic science fiction comic book series that centers around Yorick Brown and his pet monkey, Ampersand, the only males who survived the apparent global androcide. The series was authored by Brian K. Vaughan, also known for his work on Saga, Ex Machina, and Pia Guerra, has worked in the comics industry since the 1990s for both DC and Marvel comics. It was published by Vertigo from 2002 through 2008.
The series received three Eisner Awards, but before it was even completed, the film rights to the series were acquired by Vertigo's sister company New Line Cinema.
Fast forward to over a decade later and Deadline is reporting that Eliza Clark is the newest showrunner on the project.
image Via Variety
Executive producer Nina Jacobson, who produced Hunger Games and Crazy Rich Asians, is quoted as saying, "We were chasing Eliza Clark as a writer long before we knew that she shared our obsession with Y: The Last Man."
Well they got her, now let's hope they keep her.
For the record, in addition to Clark and Jacobson, Brad Simpson, also a producer on Crazy Rich Asians, author of Y: The Last Man Brian K. Vaughan, and Melina Matsoukas, director for the TV series, Insecure, are all executive producing. Matsoukas also directed the pilot episode, although that episode is expected to undergo changes given that Clark is now on board.
FX President of Original Programming Nick Grad noted that, "We are thrilled to have her on board and partner with this stellar cast, Brian, Nina, Brad and Melina."
Image Via Deadline
For the record, Barry Keoghan, from The Killing of the Sacred Deer and Dunkirk has been already cast as Yorick Brown, the last surviving human with a Y chromosome.
Image Via Polygon
According to Flickering Myth, Diane Lane, the mom in Inside Out and Martha Kent in Man of Steel, will play Yorick's mother Senator Jennifer Brown.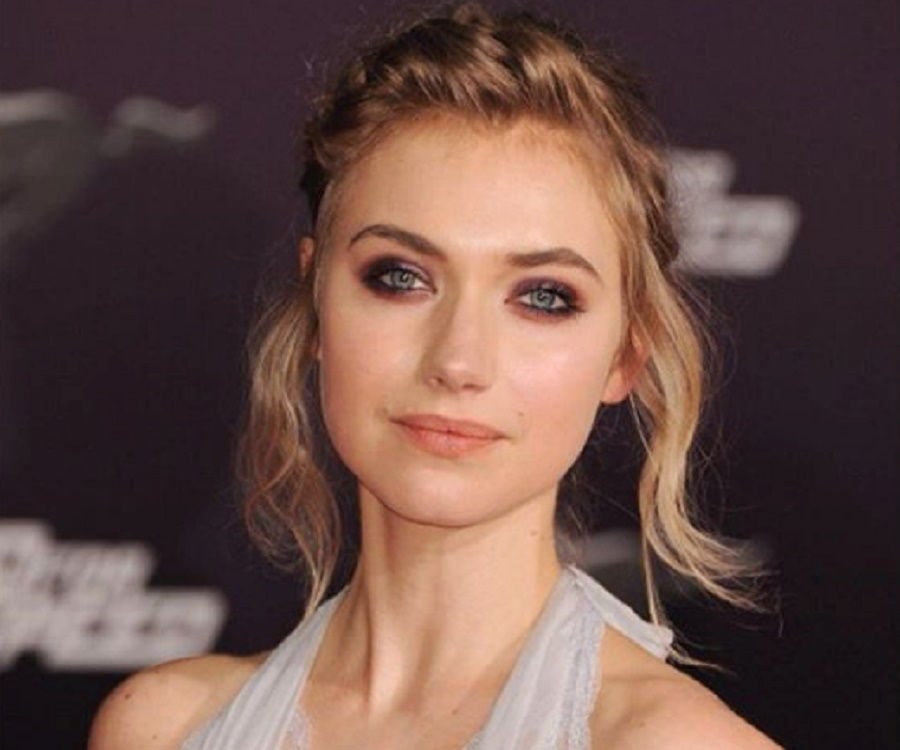 Image Via Infamous People.com
Imogen Poots, who portrayed Amber in Green Room, will play Yorick's sister Hero Brown.
Image Via Vulture
Lashana Lynch, who portrayed Maria Rambeau in Capital Marvel, will play Secret Service operative Agent 355.
Image Via ysd.yale.edu
Juliana Canfield, who portrayed Jess Jordan in Succession, will play Yorick's love-interest Beth.
Image Via IMDB
Marin Ireland, who portrayed Debbie Howard in Hell or High Water, will play Nora, right hand to the president.
Clark herself has said that, "I'm thrilled to tell this story and to be working with this immensely talented cast."
Well, let's hope she works out, and let's all remember that when the show premieres in 2020, even if it's terrible, it'll still be a miracle that this adaptation was even made.
Featured Image Via Greek Tyrant