Adding to a string of cancelled events in light of the coronavirus pandemic, Wales' annual Hay Literary Festival has been cancelled. Due to take place May 21-31, the festival relies on tickets and sales for 70% of income, and as a result, is now facing a significant threat to its existence. Director of the festival, Peter Florence, expressed his concerns surrounding this, in conversation with The Guardian.
As an organisation we now face a stark reality. We have ten days to raise the funds we need to support us in the coming months and secure Hay Festival 2021 and a time when we can again celebrate together and tell stories of these times
The town of Hay-on-Wye benefits greatly from the tourism aspect of the festival, as it brings in around 25m British pounds (approx 30m USD), to an otherwise low-paid area. Ticket holders for this year's event will receive full refunds, though the organizers have set up a GoFundMe, and implore customers and the general public to offer what support they can in such an uncertain time.
Hay-on-Wye, lovingly dubbed The Town of Books, is the perfect locale for a literary festival. With over twenty bookshops, it is also considered the National Book Town of Wales.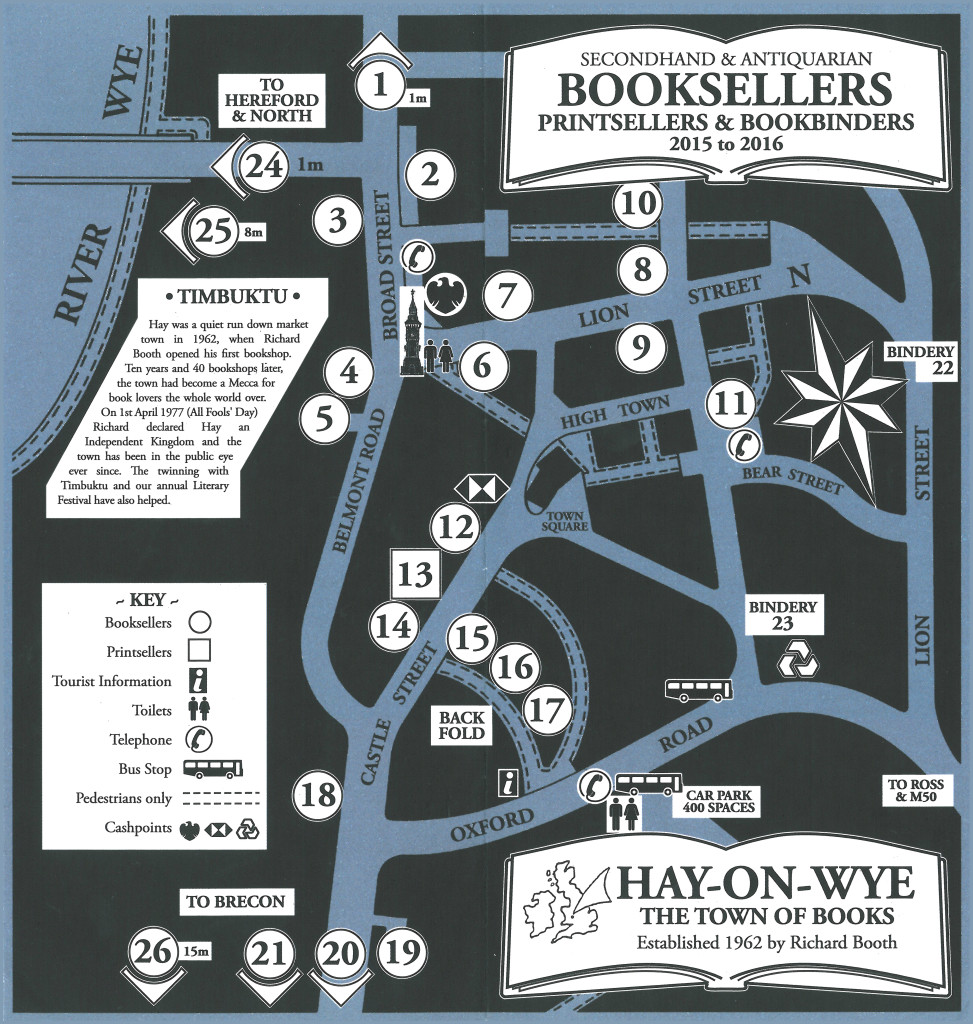 image via hay-on-wye
This year's festival was due to have a line up of renowned authors, booksellers, and writers, the longlist of which included; Gloria Steinem, Ali Smith, Stephen Fry, and Hilary Mantel.
It's clear that this will be a major loss for organizers, authors, residents of the village, and book lovers alike. With any luck, and support from those who can donate, the festival will be back with a bang in 2021.
feature image via hay festival
Enjoying Bookstr? Get more by joining our email list!
Bookstr is community supported. If you enjoy Bookstr's articles, quizzes, graphics and videos, please join our Patreon to support our writers and creators or donate to our Paypal and help Bookstr to keep supporting the book loving community.
Become a Patron!https://c6.patreon.com/becomePatronButton.bundle.js