While the creator of the event has cancelled storming Area 51 and is encouraging people not to take this joke too far, he did note that, "I sparked a movement while I was bored at 2 a.m."
And a movement it is. It's such a movement that people not only plan to run to the base, but a documentary about the raid is ready to film and the U.S. Air Force has released an official warning telling visitors to stay away from Area 51.
With the event coming this September 20th, the world will be watching. To prepare, here are 5 and 1 books you have to read before you watch people try to run across miles of blazing hot desert just to get teargassed in the face!
BEHOLD here are the five books that make up the five IN AREA FIFTY-ONE
Image Via Dreamlandresort
Peter W Merlin is an aerospace historian who has been researching the history of Area 51 since 1984 and is a founding member of the X-Hunters Aerospace Archeology Team. His Amazon description reads: "He has appeared in documentary television programs for Discovery Channel, the History Channel, National Geographic, and others, including Modern Marvels, Mystery Hunters, Inside Area 51, Return to Area 51, Atomic Journeys, Area 51 Declassified, and The Truth Behind Area 51".
Image Via Amazon
Published in 2011, this inexpensive coffee table picture book promises "declassified photographs [that] provide a rare glimpse into the true nature of America's most famous secret base". Inside its pages, the book focuses on the test flights and the development of the various planes inside Area 51, showcasing what the government wants us to see.
An interesting look-through, but it raises more questions than answers. However, sometimes the questions are more interesting than the answers, so don't use this book as an excuse to Naruto run.
Don't be these people | Image via Gyfcat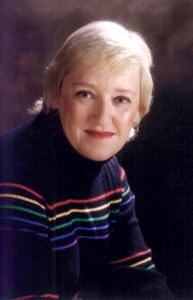 Image Via Alchetron
A native of Atlanta, Georgia, Carole Marsh is a professional writer, photographer, and Founder/CEO of Gallopade International Inc as well as the founder and owner of Marsha Media. Thankfully, she's taken time out of her busy schedule to bring us this April 1st, 2011 release. April 1st, I hear you cry, but let me assure you, hypothetical person, that this book is no joke!
This is Area 51…For kids! An educational book filled with history, geography, culture and cliffhanger chapters, this book will have the kids begging for more! And that's a good thing because this mystery includes SAT words, educational facts, fun and humor, a scavenger hunt and activities.
But what's the story? I hear you ask. Well, hypothetical person, let me tell it to you…
Image Via AMazon
Christina, Grant, Mimi, and Papa visit Papa's good friend who lives on a cattle ranch in Nevada. Riding on the Mystery Girl, the group lands on a small airstrip near Area 51 and soon learn that the rancher and his wife have been losing their cattle. Can they solve the mystery of the missing cattle? Are these alien abductions? Is the government involved? Are they stealing cattle to feed to their alien overlords?
This book will keep you guessing so much you'll have to run through it, instead of checking up on the run to Area 51.
3-The Entirety of the Area 51 Series by Bob Mayer
Image Via AudioBookBay
The King of Area 51, Bob Mayer has written twelve novels about it since 1997. He's written other fiction, a lot of it in fact, but his Area 51 series is a series where you can pick one book, any book, and you can't go wrong.
My personal favorites are Area 51: Excalibur, about how the mythical Excalibur has the power to unlock a galactic power beyond what anyone—human or alien—has ever seen and becomes the middle of a space race and Area 51: Nosferatu, about a halfbreed whose lived around since the time of the ancient Egyptians whose now out on a search for a piece of alien technology known as the Holy Grail.
Image Via Amazon
If you want to know where all this awesome-sauce starts in, this recipe of insanity began with Area 51, which is about in Area 51. More specifically it's about how a team of scientists must fend off a greedy general who wants to activate an the interstellar drive from an alien motherhsip being housed in Area 51.
Things become even crazier when Dr. Hans Von Seeckt, an elderly ex-Nazi scientist and original member of the Area 51 research team, joins up with the president's science adviser, Dr. Lisa Duncan, and Special Forces officer Mike Turcotte to tell the public the truth about Area 51.
Meanwhile, a brilliant archaeologist, Professor Nabinger, discovers a message on runes found in ancient Egypt that, you guessed it, connects to the aliens in Area 51.
I love this series.
Image Via Amazon
Wayne Kerr has been around. From Biggar, Saskatchewan, Canada, where he was born and raised, to spending twenty years living in the USA, he is now back in Canada at his wonderful home in the Okanagan region of British Columbia. A published author best known for his Black Swann Investigation series, Wayne Kerr now has a new goal: "to get more young people off the internet and into a good book".
Thus we have the X + Y Files series, and I'm here to present you his book: Escape from Area 51.
Image Via Amazon
UFO obsessed Xander Bookman takes a trip near Area 51 when he starts hearing a voice from a creature calling itself I-pod. Is this an alien in desperate need of help to escape the most secure site on the planet?
Thus, Xander joins with his friend Yzzie on their most daring adventure yet: break into and escape Area 51 alive.
A science fiction novel mixed with adventure, mystery, and the paranormal, with a dash of fun, this novel is one for all ages, especially those who love the adventures of Mulder and Scully.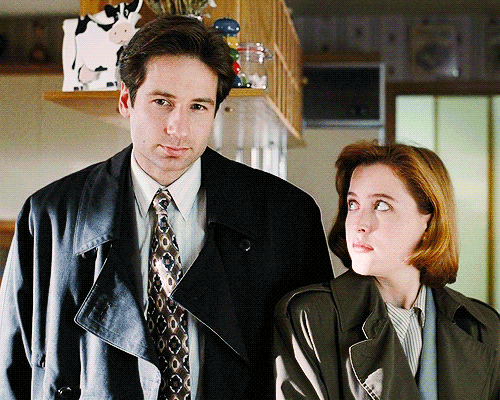 image via Giphy
Image Via Amazon
Released in 2011, this piece of investigative journalism is based on interviews with scientists and engineers who worked in Area 51 and, addressing any UFO-enthusiast's dream, it speaks about the Roswell UFO incident and what went down.
Yes, that is Joseph Stalin |  Image Via Daily Express
Sadly, it doesn't confirm our beliefs about aliens but instead addresses the Roswell UFO incident and dismisses the alien story. Instead, it suggests that Joseph Stalin was inspired by the hysteria following Orson Welles' 1938 radio drama War of the Worlds and wished to create the hysteria again by crashing a UFO into the United States.
He recruited Josef Mengele, The Angel of Death who was obsessed with twins during the Holocaust, was recruited by the Soviet leader Joseph Stalin to produce "grotesque, child-size aviators" to pilot a small aircraft and create the hysteria.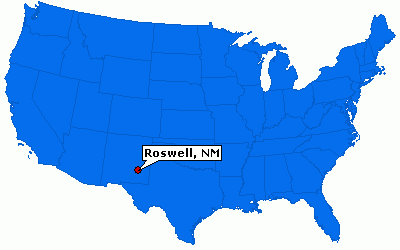 Image Via Conspiracies.net
But thing went wrong when the aircraft crashed and the incident was hushed up by Americans.
Jacobsen writes that the bodies found at the crash site were deformed children with large heads and abnormally shaped oversize eyes. "They were neither aliens nor consenting airmen, but human guinea pigs", she claims.
That's depressing. Maybe it's completely wrong, seeing as all of Jacobsen's sources are anonymous, but perhaps the truth isn't as interesting as we think it is.
You never know what might be happening in there, but I have an idea that sensational writer Joshua Lark might or might not have given me.
AND BEHOLD THE ONE of AREA FIFTY-ONE
Image Via Amazon
What more can I say? There's an extraterrestrial sex dungeon, a psychic spaceship and a room full of shapeshifting alien penises?
Image Via Twitter
Think Tony Stark has been in any of those rooms?
Featured Image Via Reddit