Each week, Bookstr will be giving a look at some of the best novels in a particular genre for your continued reading list.
Today, we'll be recommending five newly released young adult novels that will excite, delight, and entice you into the world of young individuals learning what it means to grow up. Life doesn't give you a manual, but it does give you a book!
Image Via Michelleruizkeil.com
Latinx author and playwright, Michelle Ruiz Keil, has given us her first full length novel!
Described by Kirkus Reviews as a "tale of found family and recovery weaves an unforgettable punk rock–infused spell," the story follows teenage runaway, Xochi, who meets up with Pallas, a precocious twelve-year-old. They befriend each other, but one night, accidentally summon a pair of ancient beings intent on avenging the wrongs of Xochi's past. As the Amazon description describes, "…no one is safe—not the family Xochi's chosen, nor the one she left behind."
Arriving June 18, 2019, this magical story will engross you in 1980s San Francisco from beginning to end as you go through all the sex, drugs, rock and roll, and inner demons made real.
Image Via Goodreads
Coming June 25th you'll know for sure if this book is better than the Taylor Swift song!
Coming from New York Times bestselling author of novels like A Curse So Dark and Lonely, More Than We Can Tell, and Thicker Than Water, this veteran of the YA genre is coming out with a brand new story!
Here's the skinny: A once popular lacrosse player, Rob, along with the rest of the town, discover that Rob's father had embezzled funds from half the town. Once caught, Rob's father tries to kill himself, fails. Rob, now a social outcast, must care for his father.
Then there's Maegan. Maegan has a secret, and, when her sister comes home from college pregnant, things might not just blow over.
Guilty and depressed, Rob concocts a plan to fix the damage caused by his father, but just before it goes into motion he meets Maegan. They form a strong friendship, but strong friendships aren't necessarily unbreakable…
Described by Kirkus Reviews as "[g]ripping, heartfelt, and layered," the novel asks if it's okay to do something wrong for the right reasons…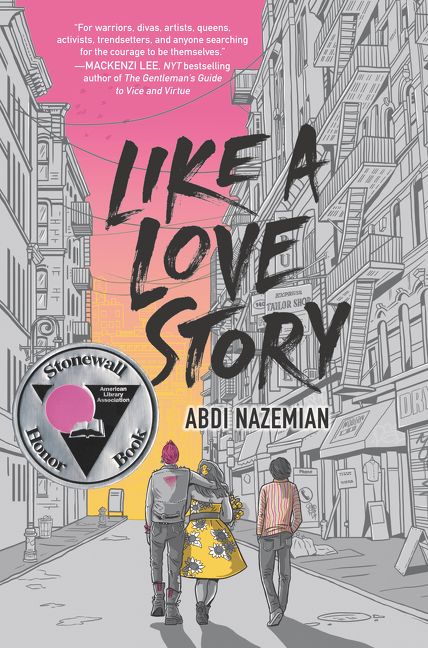 Image Via Harper Collins
Iranian American screenwriter, executive producer, and author, Abdi Nazemian has a new novel out!
At the height of the 1989 AIDS crisis, we have three teens who must grapple with love and friendship.
We have Reza, a young, gay immigrant whose only impression of gay lifestyle is from the media's depiction of men dying of AIDS, Judy, an aspiring fashion designer and niece of a man who also has AIDS, and Arts, Judy's openly gay best friend.
All three meet up, form a friendship, and Judy and Reza start dating, but Reza realizes he's falling for Judy's best friend….
Arriving June 4, 2019, this novel has been described by Kirkus Reviews as "[d]eeply moving" and I'm sure you'll be moved by it too…
Image Via 
LaurenMorrill.com
Another veteran of YA novels, including Meant to Be, Lauren Morrill has her fifth YA novel coming out and you won't want to put this one down! Here's the story:
Seventeen-year-old Rizy's summer plans go upside down when a social worker puts her back into foster care, after realizing Ritzy is living alone. It's no problem, but all surprises, when Ritzy finds that her foster mother, Kristin, actually has a nice place. And the boy next door, he's cute!
Maybe this won't be all that bad, but when Ritzy's old life catches up with her new one, she'll have some tough decisions to make.
Kirkus Reviews notes that "Ritzy's scrappy charm provide enough intrigue to keep readers turning the pages," I'm sure you'll want to go on this excitingly funny journey once it arrives June 25th!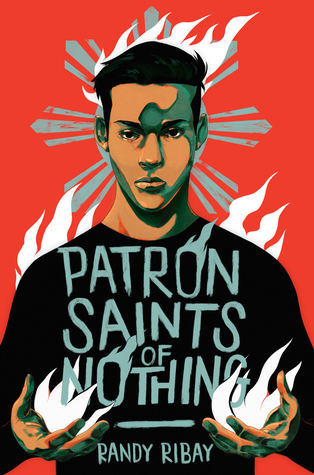 Image Via Goodreads
This high school English teacher and YA novelist has a breakout hit with this June 18th release. Critically acclaimed, this Filipino-American author gives his most personal story yet:
The novel explores Jay, whose cousin is killed as part of Duterte's drug war, as he travels to the Philippines in an attempt to unravel the mystery of his cousin's death, confronting a place he thought he knew.
Kirkus Reviews showers praise, ending their review by saying "[p]art coming-of-age story and part exposé of Duterte's problematic policies, this powerful and courageous story offers readers a refreshingly emotional depiction of a young man of color with an earnest desire for the truth."
Will you join the conversation and pick up this novel?
Let us know what you think of our suggestions in the comments! Hopefully, you'll add some of these to your ongoing reading list.
Featured Image Via Npr.org