Each week, Bookstr gives you a look at some of the best novels in a particular genre for your continued reading list.
Today, we'll be recommending five YA novels that go from historical fiction to highly personal drama to an Alice in Wonderland-esqe novel to high fantasy.
Image Via Goodreads
Jenn Bennett is an award-winning author of young adult books, including Alex, Approximately, Starry Eyes, and Serious Moonlight. What's she got next for us? Well, her September 10th release is certainly something.
Image Via Amazon
In 1937, seventeen-year-old Theodora's dreams of traveling with her treasure-hunting father have been crushed. Her father's nineteen-year-old protégé—and once-upon-a-time love of Theodora's life—Huck Gallagher, is going on a trip with him while Theodora must sit alone in her hotel in Istanbul.
But then Huck Gallagher comes back alone and enlists Theodora's help in rescuing her father. Armed with her impressive knowledge of the world's most sought-after relics and her father's travel journal, the reluctant duo learns that her father had been digging up information on a legendary and magical ring that once belonged to Vlad the Impaler, a magical ring that just might to the key to finding him.
This YA novel brings us from Istanbul to Romania and toe-to-toe with a secret cult lurking in the shadows. The novel came out this September 10th and this "captivating caper" just might leave you breathless.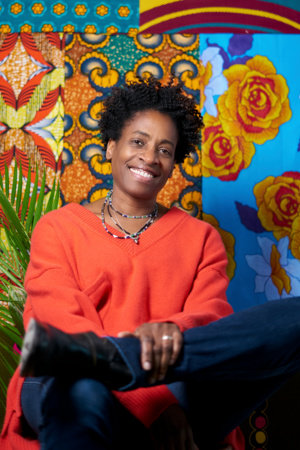 Image Via Penguin Random House
Her memoir Brown Girl Dreaming won the 2014 National Book Award, her novel, Another Brooklyn, was a National Book Award finalist,  and she's written nearly thirty books including Each Kindness, If You Come Softly, Locomotion and I Hadn't Meant to Tell You This. She's got guts, she's got the chops, and on September 17th she came out with a new book you ought to check out.
Image Via Amazon
In 2001, sixteen-year-old Melody's coming of age ceremony is held her grandparents' Brooklyn brownstone where she wears a special custom-made dress.
Sixteen years earlier, that very dress was measured and sewn for someone else: Melody's mother, for her own ceremony– a celebration that ultimately never took place.
Moving forward and backward in time, this story shows the role that history and community play in the experiences, decisions, relationships and even the life of a new child.
Kirkus Reviews writes that "Woodson, at the height of her powers, readers hear the blues: 'beneath that joy, such a sadness'," and we here at Bookstr encourage here to check out this poignant read.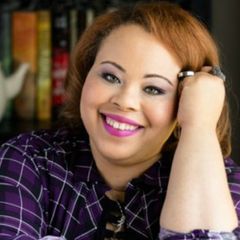 Image Via Fierce Reads
A Blade So Black was L.L. McKinney's debut, and it's already making headway with a TV adaptation. It came out nearly a year ago, so what more could you want? Well, how about the sequel that came out September 24th?
Image Via Amazon
Going deeper into this twisted version of Wonderland, Alice is not only still reeling from her recent battle, but also grounded until she graduates high school. How could things get worse? Well, she's gotta cross the Veil to rescue her friends and stop the Black Knight once and for all. But the deeper she ventures into Wonderland, the more topsy-turvy everything becomes. Why? Because, believe it or not, Wonderland is trying to save her.
Alice might not know this, but a certain poet does, a poet who is capable of using Nightmares to not only influence the living but raise the dead, a poet who wants to claim the Black Queen's power—and Alice's budding abilities—as their own…
Kirkus Reviews said the "[r]ousing, nonstop twists help make this sophomore entry a success." What are these twists and turns? Is it anything like the sequel to Alice in Wonderland, Through the Looking Glass?
Check it out to find out!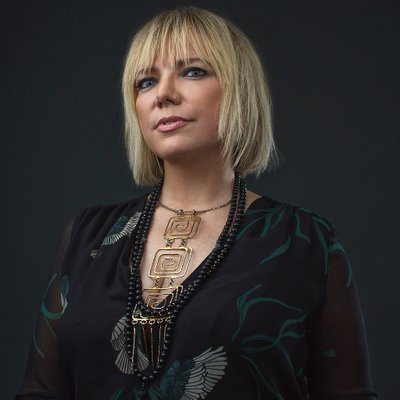 Image Via Twitter
The author of Blood and Salt, Heart of Ash, The Last Harvest, and The Unfortunates, Kim Liggett has brought us a new book. Want to check it out? Here's what it's about.
Image Via Amazon
In Garner County, girls are told their very skin emits a powerful aphrodisiac, the potent essence of youth, and thus they have the power to lure grown men from their beds and drive other women mad with jealousy.
That's why they're banished for their sixteenth year, to release their magic into the wild so they can return purified and ready for marriage. But the wild is home to animals and poachers in the woods, men who are waiting for a chance to grab one of the girls in order to make a fortune on the black market.
Sixteen-year-old Tierney James dreams of a better life—a society that doesn't pit friend against friend, but as her own grace year draws near, she quickly realizes that their greatest threat may very well be each other.
This novel shows how twisted some relationships can get. It'll get under your skin not only because it's visceral and haunting, but it's, in the words of Kirkus Reviews, "all too timely." The book came out October 8th; do you dare check it out?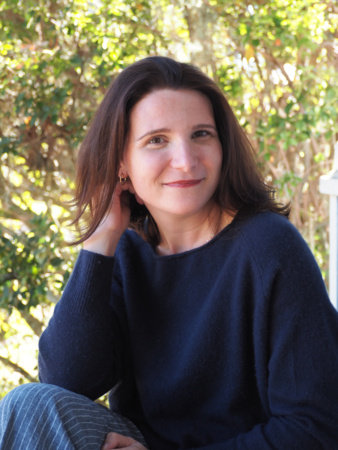 Image Via Penguin Random House
Another debut, this one is something to behold…
Image Via Amazon
They were only children when a brutal revolution changed their world, but now Annie and Lee have a chance to get into the governing class of Dragonriders.
But they couldn't be more different. Annie's lowborn family was executed by Dragonfire, the rulers before the revolution, while Lee's aristocratic family was murdered by revolutionaries. Their backgrounds converge when they met at the orphanage and become friends.
Seven years later they're rivals, both eager for the top position in the Dragonriding fleet.
To add fuel to the fire, survivors from the old regime surface, bent on reclaiming the city.
With war on the horizon and his relationship with Annie changing fast, Lee must choose to kill the only family he has left or to betray everything he's come to believe in. And Annie must decide whether to protect the boy she loves . . . or step up to be the champion her city needs.
Kirkus Reviews says this book is "[f]ull of drama, emotional turmoil, and high stakes," but barely scratches the surface. The book is a gripping adventure that calls into question what matters more—friends, or family?
The book hit shelves October 15th.
Featured Images Via Amazon