Each week, Bookstr gives you a look at some of the best novels in a particular genre for your continued reading list.
Today, we'll be recommending five Crime and Thrillers that are heart-pounding suspenseful until the last heart-stopping page.
Image Via Goodreads
To call Stuart Woods prolific would be be understatement. He's been writing since 1981. His Will Lee books is a seven novels series, his Holly Barker books is a five novel series and his Ed Eagle books is a four novel series. In addition, he has two Rick Barron novels, eight stand-alone novels, has written with Parnell Hall and wrote two-non fiction novels.
All that, I haven't even gotten to his Stone Barrington novels. It's newest release, Contraband, is set to be released today, August 13th, and it'll be the fiftieth novel in that series.
Image Via Amazon
New York attorney Stone Barrington is relaxing on a yacht in Florida when a small plane makes a forced landing nearby. Then, for no reason at all, it sinks in the shallow water, disappearing completely. What happened?
Intrigued, Stone joins a sharp-witted local detective, the alluring policewoman Maxine "Max" Crowley, to help solve the case, but there's a major problem: like the plan, the evidence keeps disappearing.
In their review for the novel, Kirkus Reviews poses this question:  "Who said the age of miracles is past?". It's a poignant questions, truly. Fans of the series and new readers will be intrigued as they followed the breadcrumbs until the waters clear, and shocked and awed until the very last page.
Image Via Bookabookshop.co.uk
If you don't want to get involved in a series – afraid you'll get addicted? – then don't fear, this next pick is a standalone novel, brought to us by Elizabeth Macneal. Winner of the Caledonia Novel Award 2018 and one of the "hottest-tipped" authors in the Observer's annual showcase, her debut novel is something you're not going to want to miss out on.
Image Via Amazon
In 1850s London, the Great Exhibition is being erected in Hyde Park. Within the crowd are two people: Iris, an aspiring artist and Silas, a curiosity collector enchanted by all things strange and beautiful, the meeting marks a new beginning. They meet, and for Iris it's nothing special. For Silas, on the other hand…
Iris moves on with her life. She's going to model for the artist Louis Frost and in return the famous artist will teach her how to paint. From there, her world starts to open up, but the shadows only grow.
Today is an excellent day – The Doll Factory is being published in the US & Canada! I am celebrating by building a book fort (look at all those handsome books!) 🤓 🥂 anyone for book jenga? pic.twitter.com/XBvWMU6GH6

— Elizabeth Macneal (@esmacneal) August 13, 2019
Ron Charles, in his review published in The Washington Post, writes that, "I've missed a few subway stops to finish this book," before calling it "[b]oth creepy and brainy", so that should tell you all you need to know about this tense novel about a woman trying to make it big.
The hardcover edition of the book is getting released today, August 13th, so calling all fans of atmospheric settings! This one is for you.
Image Via K2Radio
Ever since his first novel in his Joe Pickett series, Open Season, was included in The New York Times list of "Notable Books" of 2001, C. J. Box has gained himself a reputation of a prolific author, to say the least. The Joe Pickett series alone is a nineteen novel series with four of them, Open Season, Blue Heaven, which won the Edgar Alan Poe Award for Best Novel, Nowhere To Run, and The Highway getting optioned for film and television adaptations.
His Cassie Dewell series, his newest, started in July 2013 with The Highway. Now we have his fourth novel in that series, The Bitterroots.
Image Via Amazon
Former sheriff's investigator Cassie Dewell is starting start her life as a PI. Things are slow to get going, but then an old friend calls in a favor – she wants Cassie to help exonerate a man accused of assaulting a young woman from an influential family.
The man accused is Blake Kleinsasser, the black sheep of the powerful Kleinsassers family. His family wants him put away forever for the assault. Throughout her investigation, Cassie will have to fight against a family whose has ruled this part of Montana for decades and is willing to use the ghost of her own past against her.
Kirkus Reviews writes that with "[a]n appealing new heroine, a fast-moving plot, and a memorably nightmarish family make this one of Box's best".
But what if you don't want to dive headfirst into a new series? Shouldn't be a problem with this novel. With terrifying villains lurking around every corner and nonstop suspense, this novel is one for the ages. Make sure you pick up this book today, August 13th!
Image Via Youtube
Little is known about Alex North other than he is a British crime writer who has previously published under another name and he was inspired to write this story when his young son told him and his wife about how he plays with "the boy in the floor". Thus, we have a police procedural with supernatural overtones.
Image Via Amazon
Detective Amanda Beck heads the search for six-year-old Neil Spencer. The innocent child seems to have vanished, the only clue she has tells her that the young boy was lured when someone whispered his name at his window at night. That method of kidnapping is the same as Frank Carter, known to the papers has the Whisper Man.
But Carter was apprehended 20 years earlier by Detective Pete Willis. Beck decides to bring Willis in on the case because he's the only person Carter will talk to.
Meanwhile, author Tom Kennedy seeks a fresh start with his seven-year-old son, Jake, after the death of his wife. Their new home proves to be anything but welcoming for the young Jake, who starts talking to a "little girl" who isn't actually there and is terrified of "the boy under the floor". All that, and a strange man seems to be attempting to lure Jake away at night…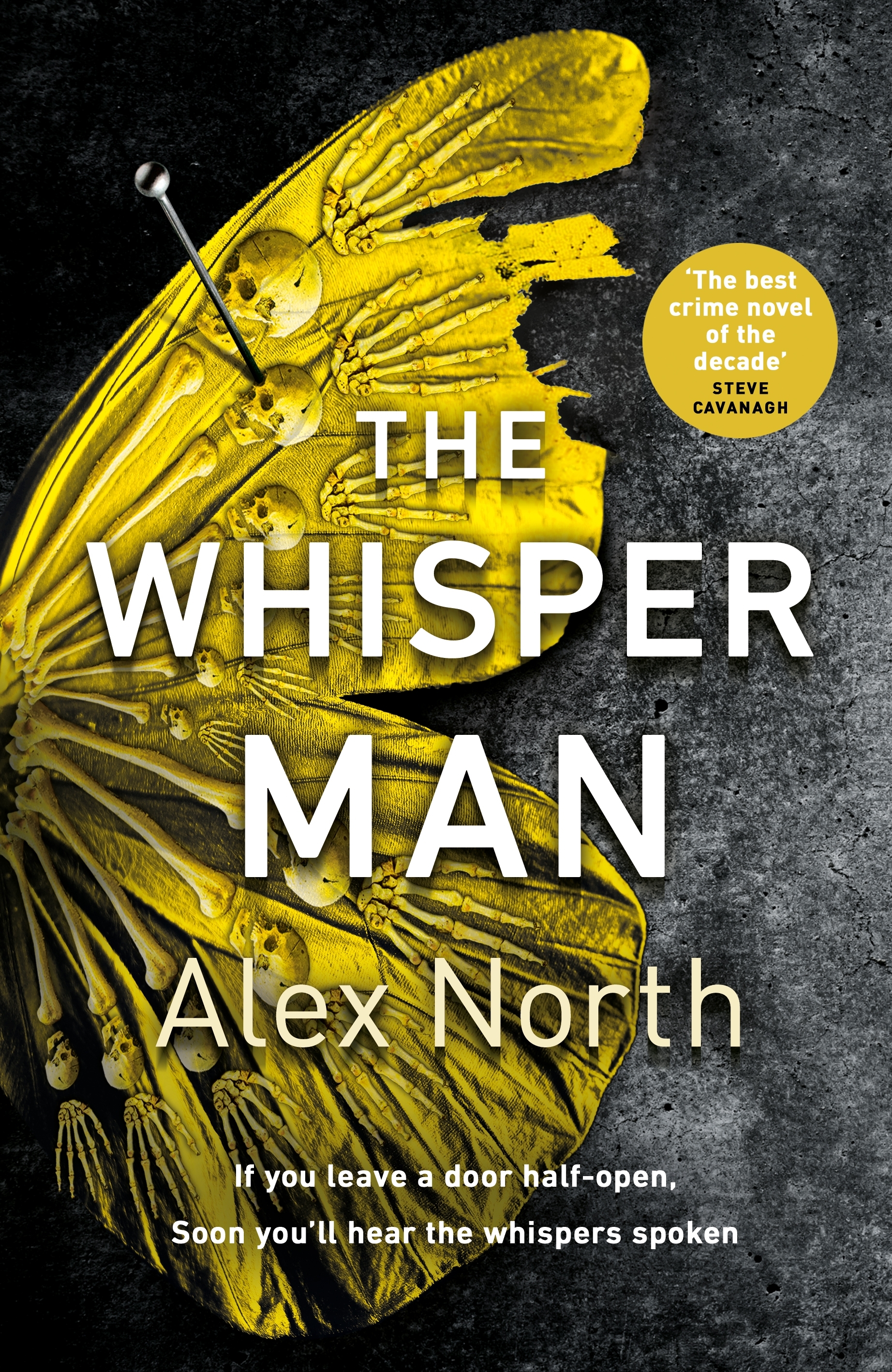 Image Via Penguin
Publisher's Weekly warns that "[r]eaders will have a tough time putting down this truly unnerving tale, with its seemingly unexplainable elements and glimpses of broken and dangerous minds" and Kirkus Reviews sums up the novel by calling it "[a] terrifying page-turner with the complexities of fatherhood at its core."
With a release date of August 20th, those faint-of-heart should think twice before picking it up…
Image Via KarinSlaughter.com
One of the world's most popular and acclaimed storytellers, Karin Slaughter's nineteen novels include the Grant County and Will Trent books, as well as the Edgar-nominated Cop Town and the instant New York Times bestselling novels Pretty Girls, The Good Daughter, and Pieces of Her.
Her newest novel, The Last Window, is something not easily reckoned with for the faint of heart.
Image Via Amazon
One summer night a scientist from the Centers for Disease Control is kidnapped in a shopping center parking lot. Most books would start from here, but we skip to one month later when, in the serenity of a sunny Sunday after noon, not one but two ground-shaking blasts go off.
Those bombs didn't just go off anywhere, they went off in one of Atlanta's busiest and most important neighborhoods. Thanks to those explosions, we've lost the location of Emory University, two major hospitals, the FBI headquarters, and the CDC.
Medical examiner Sara Linton and her partner Will Trent, an investigator with the Georgia Bureau of Investigation, rush to the scene, but Sara ends up getting kidnapped, just like the scientist a month prior.
Now Will Trent must go undercover to save her and prevent a massacre—putting his own life on the line for the woman and the country he loves.
A tense mystery, heart-pounding action, killers not just at every turn but all around you, and a love story that ties the whole things together, this August 20th release will leave you "slaughtered".
Featured Image Via ShutterStock