We've been looking at some of the best novels in a particular genre for your ever growing TBR pile.
Today, we are looking at some of the most sought after Young Adult novels that will pull you into their world and broaden your horizons.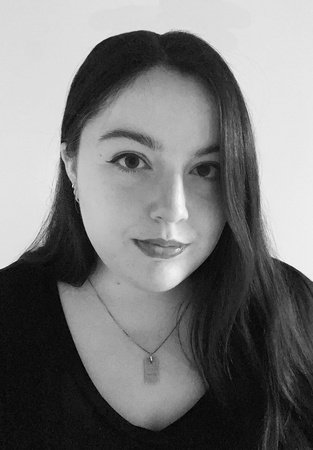 Image Via Penguin Random House
Crime fiction editor Rory Power's debut novel is part gripping-post-apocalyptic-romance, part-high-octane-thriller, and all heart that you should definitely check out.
Image Via Amazon
We are transported to the world of Hetty where she lives in Raxter School for Girls, trapped there thanks to a horrific plague that put the world in disarray. But when Byatt goes missing, Hetty will have to break quarantine an brave the horrors that lie beyond the fence…
Kirkus Reviews call it "a staggering gut punch of a book," Young Folks pleads "I'm desperate for more", and we here at Bookstr hope that Powers writes another novel that's even half-as-good as this July 9th 2019 release.
Image Via Goodreads
A masterclass in Young Adult Fiction, Mary E Pearson's A Room on Lorelei Street won the 2006 Golden Kite Award for fiction. Her book The Adoration of Jenna Fox was a finalist for the Andre Norton Award, and her newest release has shocked and awed old and new readers alike. A sequel to Dance of Thieves (which is set in the same world as The Remnant Chronicles), Vow of Thieves was released this past August 6th and it should be in everyone's hands.
Image Via Amazon
Elite soldier and skilled thief Kazi and Jase Ballenger are madly in love and it seems to be happily-ever-after since the end of the last book, but we still got a whole book to go. Outside threats are a sure thing, but betrayals run deep and deadly when someone in their circle traps them in a web of deceit…
Those who love hard-won victories and dark fantasy will love this novel, especially if they thirst for buckets of blood. In the words of Kirkus Reviews, this August 6th release is "[a] smashing, satisfying adventure".
3. Hello Girls by Brittany Cavallaro and Emily Henry
Britanny Cavallaro (top) and Emily Henry (bottom)/ Image Via The Nerd Daily
Brittany Cavallaro has written A Study in Charlotte, A Question of Holmes, The Case for Jamie, and many more. Joining her is Emily Henry who has written When the Sky Fell on Splendor, The Love That Split the World, and A Million Junes.

Image Via Amazon
Together, they bring us Hello Girls.
On one hand we have Winona whose perfect father isn't perfect at all. The short of it, he locks the pantry door to control her eating habits and beats her behind closed doors. On the other hand, we have Lucille whose is barely getting by thanks to her thankless job as a waitress and her emotionally unstable mother and drug-dealing brother.
When Winona and Lucille meet, they realize that when graduation comes they need to get out of here as quickly as possibly.
They steal a convertible and go on a road trip from their small Michigan town to Chicago, running away from their old life and entering a new one where the only person they can depend on is each other.
Kirkus Reviews says the book "provides a fun, fast-paced plot with resourceful feminist protagonists," and that's basically all you need to know from this August 6th 2019 release.
Image Via Entertainment Weekly
This might be his debut novel, but David Yoon has already made a lot of headway.
Image Via Davidyoon.com
He's the Illustrator of Everything, Everything, and his book has already got Entertainment Weekly calling him "YA's Next Superstar" (which he notes as "a little dramatic to say the least"), and Kirkus Reivews calls his novel "deeply moving account of love in its many forms".
Okay, but what's this book about?
Image Via Amazon
Frank Li is a Korean American, born and raised in Southern California. His life seems to be going well when he meets the girl of his dreams: Brit Means. They get along and love each other, but his parents want him to find a Korean girl and Brit, well, she's white.
So Frank teams up with Joy Song, a family friend whose in a familiar bind. Together, they come up with a plan to keep their parents off their backs while they stay with the people they love.
But things don't always work out the way you plan.
Want to check it out? A lot of people did when it released September 10th 2019!
1. Slay by Brittney Morris
Image Via Publisher's Weekly
After seeing Black Panther in the theaters, "I left the theater a Wakandian queen," Brittney Morris explained. Same thing the second time she saw it. Following that high, it took her eleven days to write this sure-to-be bestseller Slay.
Image Via Amazon
At school, seventeen-year-old Kiera Johnson is an honors student, a math tutor, and one of the only Black kids at Jefferson Academy.
At home, Kiera joins hundreds of thousands of Black gamers who duel in the worldwide role-playing game SLAY.
When a teen is Kansas City is murdered over a dispute in SLAY, news outlets blame the video game, labeling it as racist, exclusion, and a violent hubs for thugs and criminals. Some even threaten to the developer for "anti-white discrimination".
No one knows it, not even her closest friends, but Kiera is, in fact, the developer.
Kirkus Reviews claims that "[g]amers and black activists alike will be ready to SLAY all day" and we here at Bookstr promised you that this book would be the next best thing when it reached a bookshelf near you September 24th, 2019.
Like YA? What do you think about the most common YA tropes? Check out this article where we explore some of the ones that need to die!
FEATURED IMAGE VIA AMAZON