Each week, Bookstr gives you a look at some of the best novels in a particular genre for your continued reading list.
Today, we'll be recommending five Sci-Fi and Fantasy novels that will not only take you to the past, to the present, to the future, but will also make sure you have fun getting there!
Image Via Twitter
Kira Jane Buxton spends her time with three cats, a dog, two crows, a charm of hummingbirds, and a husband, but has taken the time to bring us a stellar debut novel.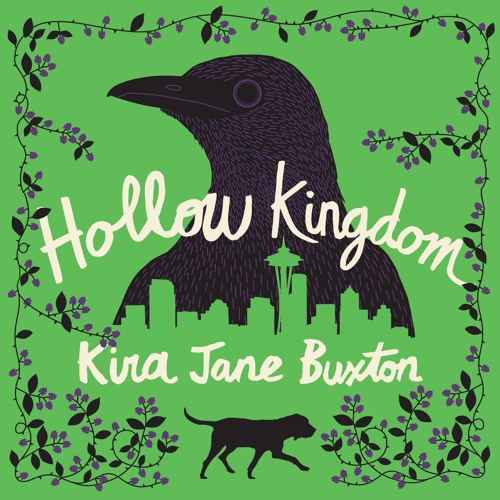 Image Via SoundCloud
S.T. is a domesticated crow. He's a bird of simple pleasures: hanging out with his owner Big Jim, trading insults with Seattle's wild crows (those idiots), and enjoying the finest food humankind has to offer: Cheetos ®.
Then Big Jim's eyeball falls out of his head. In a vein attempt to save him, S.T. starts beak-delivering beer while Dennis, Big Jim's loyal, but dim-witted, dog, tries to lick Big Jim back to health. But there's no point.
Thus, S.T. and Dennis venture out into the world.
Turns out humanity's extinction has finally arrived, and it's up to a foul-mouthed crow whose knowledge of the world around him comes from his TV-watching education, as well as a mangy mutt to find their way through the apocalypse.
From the lowest lows to the highest highs, this humorous romp will lift your spirits as you watch a cowardly crow can become a courageous hero. We can't stop talking about this recent August release, and you won't be able to stop reading it!
Image Via Reveted by Simon Teen
First we had Sanctuary, a book about how a loyal corporate prison guard teams up with the superpowered criminal holding her hostage to an evil coming from space, and now Caryn Lix does her magic again in this gripping story.
Image Via Goodreads
Now a former prison guard, Kenzie, finds herself stuck in a stolen alien ship with nowhere to go, surrounded by super-powered criminals and her mother who failed to even lift a finger to help her in the first book. To add to the mayhem, Kenzie is constantly haunted by memories of the aliens who nearly ripped her apart as well as when she accidentally had to kill one of the few prisoners who was actually kind to her.
As the aliens make their way towards Earth, Kenzie knows that the alien ship must be destroyed before they reach Earth. To make things worse, the aliens are coming after Kenzie first and the Omnistellar, the people she once loyally served, are after her as well.
This release had fans of the first book and newcomers both alike shocked, awed, and swooned away into this space adventure where "[m]ysteries, conspiracies, and legends become true".
Image Via Twitter
You want a New York Times and USA Today bestselling author? How about two? And how about they are identical twin sisters?
Your wish is granted, and now we have Krista and Becca Ritchie. One's a science nerd, the other is a comic book geek, but both are fantastic writers and storytellers. Don't believe me? Well, check out their newest release!
Image Via Goodreads
Imprisoned for weeks on an enemy starcraft, Franny, Court, and Mykal are desperate to escape, but to do so they'll have to trust a mysterious young stranger who somehow knows everything about them. This man will give them the answers they need, if only they join forces on a mission that will determine the fate of humanity. 
What is this mission, you may ask? Well, legend says, a baby—the first of her species—has the power to cloak and teleport planets.
The trio has to find this infant. Better hope it's not just a myth! Worse yet, as Court and Mykal grow closer, their linked bond becomes harder to hide, and dynamics change when Franny begins to fall for someone new.
Then everything takes a turn for the worse when the hunt for the baby sends the trio on a dangerous path to Saltare-1: a water world where their enemies can't die and survival comes at a high cost.
An equally stunning and thrilling conclusion to this sci-fi/romance duology, this August release, in the words of Kirkus Reviews, is "[t]ightly plotted and brimming with heart".
Image Via Amazon
Yep, that's his Amazon profile picture, and it's the closest thing to a face we could find for this author, but the book speaks for itself.
Image Via Amazon
The war has begun. The main gateway has opened and the minions of the Onderwereld are coming through. You can kill them, but they just reincarnate a week after you kill them.
However, Sean knows that there are weapons that can kill a demon so that it can't respawn and he's going to get them. One problem: he'll have to find a way to sneak past a million demons, get into their home, and run around without getting caught.
But he's ready for anything.
While Jan himself admits on his Amazon page that, "No I'm not the next great American literature writer, sorry, I just want to have fun (is there anything wrong with that?) and entertain people," we here at Bookstr have to admit that he's awesomely entertaining, and this action-packed adventure is one wild ride!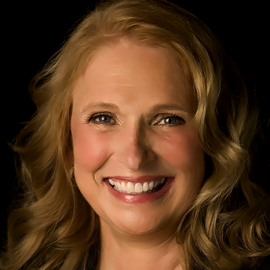 Image Via Speakerpedia
Not only did her 2012 debut, A Shade of a Vampire, sell over seven million books, but Bella Forrest also brags that, low-key, "[s]he [herself] might be a vampire". Her newest release is something for all you fantasy/horror fans out there!
Image Via Amazon
Harley Merlin has a secret power: she can sense people's emotion. Her power has gotten her far in life, in fact it's how she snagged her first job pinpointing cheaters at a casino, but there's just one little problem: she has no idea where she got this power. An orphan whose only tie to her family is her father's cryptic note, she's as much a mystery to herself as she is to others.
Then one day she meets warlock Wade Crowley, who introduces her to a hidden world of beasts, magic beings, and covens riddled with secrets—as well as clues about her murky past. But someone is out for her blood and Harley finds herself locked in a battle of good versus evil that threatens to make both the human and the magical world dangerously crash into each other.
Fun, exciting, and delightfully dark, this is for all those magic-loving young adults out there!