Each week, Bookstr gives you a look at some of the best novels in a particular genre for your continued reading list.
Today, we'll be recommending five Romance novels that will entice and excite you!
Image Via Fantastic Fiction
Tessa Bailey was from Carlsbad, California, but the day after high school graduation she drove cross-country to New York City in under four days. Since then, Bailey has become a New York Times Bestselling Author of the Line of Duty Series. Her newest release, which came out this past June 11th, is one we (as well as you!) should definitely picked up sooner!
Image Via Amazon
Georgie Castle has been in love with her child friend Travis Ford for years. After an injury tanks his baseball career, Travis comes back to his home town and meets back with Georgie. There's an undeniable chemistry, but Travis is in denial.
However, when his womanizing reputation prevents him from landing a job as a broadcast announcer, Georgie suggests a mutually beneficial fake relationship.
From there, things only get crazier.
Like real-life romance, this novel is crazy, hectic, and sweet. As Kirkus Reviews warns, "Don't let the cover fool you: This romance is as steamy as it is self-empowering".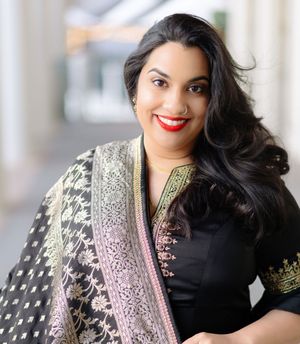 Image Via HarperCollins Publishers
Enthralled with romance novels since she first smuggled her first Harlequin home from the library at the age of thirteen, Alisha Rai shows off what she knows with her newest release.
Image Via Goodreads
Rhiannon Hunter might have created a dating app that promises Prince Charming, but in real life when that happens it ends up being just a one night stand.
Then one month later she finds that former Prince Charming: former pro-football player Samson Lima. He says he won't fumble their second chance, but should she swipe right on this love?
Kirkus Reviews says this August 6th release "high-tech romance…proves respect is the most potent love drug".
Image Via Goodreads
USA Today bestselling author of 17 books, including the Causal Enchantment series, Ten Tiny Breaths and Burying Water series, K. A. Tucker has brought us a newest release with Say You Still Love Me.
Image Via Amazon
Piper Calloway is a twenty-nine-year-old VP at her dad's multi-billion-dollar real estate development firm. On the other hand, she constantly has to prove her worth in a male-dominated world. Plus she's stuck seeing her narcissistic ex-fiancé—a fellow VP—on the other side of her glass office wall every day.
Things get complicated when Piper runs into Kyle Miller—the handsome new security guard at Calloway Group, and  who, a long time ago, was the first love of her life. How much of this is a coincidence? And how much is true love?
To find out you'll have to pick up this book when it hits bookstores this August 6th.
Image Via Goodreads
A librarian by training, a writer by heart, and a booklover all around, Tessa Dare is a New York Times and USA Today bestselling author whose written more than twenty historical romances. Knowing for her bestselling books such as Spindle Cove, Castles Ever After, and Girl Meets Duke, Tessa Dare excites and entices us with her newest release coming soon.
Image Via Tessadare.com
Ruthlessly wealthy and…did we mention ruthless?, Gabriel Duke has moved into a new neighborhood. His neighbor, Lady Penelope Campion, prides herself by giving a loving home to any lost or wounded creature. But Gabriel doesn't like the loving home Penelope gives these animals is her own so he orders her to get rid of them. Penelope instead offers him a challenge: the creatures will leave only if he can find them loving homes.
Now Gabriel has to find homes for a few kittens, a two-legged dog, a foul-mouthed parrot, a goat, an otter, a hedgehog, and many more…
While Penelope tries to save her the newest creature: Gabriel himself.
Wild, frantic, and heart warming, this August 13th release will, in words of Kirkus Reviews, have you "smitter" with Dare's "inimitable wit, charm, humor, and emotional intensity".
Image Via
Smithsonian Asian Pacific American Center
Poet, novelist, playwright, and recipient of a U.S.-Japan Friendship Commission, R. Zamora Linmark has brought us his newest novel, and you should definitely be extincted for it.
Image Via Amazon
When Ken Z, a bookworm with a Japanese mother, meets Ran at the mall food court, everything changes. From Ran, Ken learns the lessons of love, but when Ran disappears, and Ken Z is left wondering: Why love?
With this question comes his best friends at his aid, comforting haikus and lists, and the ghostly appearances by Oscar Wilde, helping Ken find if there is more to love than heartbreak.
Kirkus Reviews call the novel, "[a]n unabashed love letter to Oscar Wilde, Cole Porter, and the arts' ability to give voice to human emotion" this August 13th release travels the length of a human heart and shows just how diverse love can be.
Featured Image Via St. Anastasia School Library – Edublogs