Each week, Bookstr will be giving a look at some of the best novels in a particular genre for your continued reading list.
Today, we'll be recommending five newly released Sci-Fi and Fantasy novels to really show you how the past, present, and future can be both fun and, well, not so fun.

5. Crowfall by Ed McDonald
Image Via Amazon
The third installment in the Raven Mark series, this is a book you won't want to miss out on. Not only is the author a martial artists and talented with the Italian longsword, but he's also written a bloody great book! Key word in that sentence? Bloody…
There will be blood here. We're at the final defensive line between the republic and the immortal Deep Kings. With no gods to defend them and with "new monstrosities [who] feed on fear in the fear", Ryhalt Galharrow must go on his journey through a wasteland accurately called the Misery, traveling through darkness while the world turns to hell.


Image Via Goodreads
One reviewer from Grim Dark Magazine noted that "Crowfall is certainly a worthy resolution to Galharrow's tale, and if you've read the previous two novels, you won't be disappointed" while another wrote, "[t]his is a series that needs to be read by all dark fantasy and grimdark fans".
Want to pick it up? It already hit bookshelves July 2nd, so you should pick it up!

Image Via Amazon
We're getting mysterious here. Not only is 'S.K. Vaughn' a pseudonym so we have no idea who they are, but we have no idea what's going to happen Commander Maryam "May" Knox.


Amazon tells us that, "Commander Maryam "May" Knox awakes from a medically induced coma alone, adrift in space on a rapidly failing ship, with little to no memory of who she is or why she's there," but there's a little more going on here. See, Commander Knox has to A) Find out what happened, B) Find out how to contact NSA, and C) Get back to Earth. The twist?
Image Via
Hachette Australia
Is she really as alone as she thinks she is?
With a July 2nd release and a premise like this, aren't you just a little bit curious about what lurks in the depths of space?
3. Wanderers by Chuck Wendig
Image Via Twitter
Bestselling author of Star Wars: Aftermath and man whose achieved two of the greatest things in the world: being a finalist for the Joseph Campbell Award and living in Pennsylvania, Chuck Wendig gives a novel for the ages.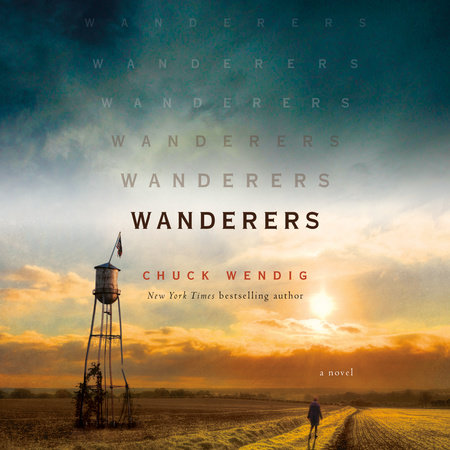 Image Via
Penguin Random House
Shana wakes up to find her sister sleepwalking. That weird, but nothing out of the ordinary. Except she won't wake up. And she's not alone. With flocks of sleepwalkers shuffling across American on the same mysterious journey, Shana will find herself in a society falling apart – not from the sleepwalkers – but from the fear of what may happen. Unraveling the mystery behind the epidemic, Shana will discovered a terrifying secret that will either tear what's left apart of remake a shattered world anew.
Sounds spooky!



Kirkus Reviews doesn't agree with that assessment, but they do write that "Wendig is clearly wrestling with some of the demons of our time, resulting in a story that is ambitious, bold, and worthy of attention".
Released on July 2nd, this book should already be in your hands.

2. Eye Spy by Mercedes lackey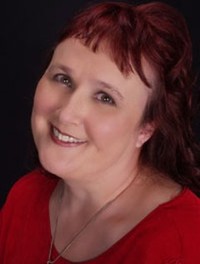 Image Via Goodreads
A prolific novelist with over fifty novels to her name, Mercedes Lackey is "also a professional lyricist and a licensed wild bird rehabilitator", Lackey's newest release is sure to have readers flocking to the bookshelves.


Image Via Amazon
Mags, Herald Spy of Valdemar, has a daughter named Abidela who dreams of joining her father's network of spies. After suddenly discovering her ability to sense the physical strains in objects, that dreams seems all too close, but is it too good to be true? Now that she can sense all the secrets room in the kingdom of Valdemar, she might not like what she uncovers.
Will you pick this book on July 9th, or are you afraid of the secrets you might uncover?

Image Via
The Fantasy Hive
On Amazon he's described as "a professional firefighter in central Arkansas, where he writes about lasers, aliens, and guitar battles with the Devil when he's not fighting dragons" and should that be enough to pick up his newest book?
In case you're insane and answered 'no' to that question, here's what the book is about….


Image Via Amazon
A sequel to Smoke-Eaters, we fallow Tamerica Williams, a rare individual who is able to withstand the smoke of dragons. That's a good thing, since dragons now a days are all about doing what they do best: wreaking havoc.
Luckily, Dragon blood has special properties, so this'll all work out, right?
Well, things go from bad to worse when a Phoenix shows up in Parthenon City, Ohio that kills the dragons but sets everything on fire in its wake. With cults now showing up here and there and dragons being whipped into a frenzy, Tamerica will have to face the Phoenix, a creator who, by the way, grows back stronger whenever it is killed.



Publisher's Weekly praised the book by saying:
Current themes—refugees, political maneuvering, race and gender issues—thread their way through the lives of vibrantly imagined characters who ring with authenticity, and firefighter Grigsby knows just how to pull readers into scenes full of smoke and flame. Readers will delight in this fresh take on action fantasy.
With a release date of July 9th, I'm certainly picking this up after work!



Let us know what you think of our suggestions in the comments! Hopefully, you'll add some of these to your ongoing reading list.


Featured Image Via io9 – Gizmodo