From CNN to the Tennessean, the news that Dwayne 'The Rock Johnson' has gotten married with Lauren Hashian is all over the place. The two songbirds announced via Instagram their sudden marriage, which they've managed to keep (mostly) secret from the press.
https://www.instagram.com/p/B1V5m7WFfUy/?utm_source=ig_web_copy_link
Johnson and Hashian met on the set of the 2007 film The Game Plan and since then everyone from their mother to their number-neighbor has been wondering when they would tie the knot. Already they have two daughters together, Jasmine Lia, three years old, and Tiana Gia, who's only one!
But you might be wondering how we're going to tie this story into books. Well, since you clearly didn't read the title, let's walk you through it.
Dwayne Johnson is called "The Rock"
 Dwayne Johnson is okay with being called "The Rock". Proof below
3) Since The Rock likes to be called The Rock, we're going to celebrate. Now The Rock might have written a book (The Rock Says), but this list is less about the best of the best, but more of instructive guide on the best books to learn about rocks, how to find rocks, how to befriend our rock, how to stick with our rock, how to eat our rock, and, finally, how to tie it all back into Harry Potter.
So let's get started!
Image Via Amazon
Are rocks pebbles? Are pebbles rocks? It seems out first step in uncovering all you need to knows about rocks is to learn about rocks. Thus, Meredith Hooper's The Pebble in My Pocket: A History of Our Earth is our pick for how to learn about rocks.
Image Via brownsbfs.co.uk
You can't get a more epic beginning on earth than one that starts off with a fiery volcano! To show its massive scale we follow the story of a rock.
Image Via offamilylearningtogether.com
From there spectacular paintings give texture, weight, and movement with a stroke of a brush, we enter the mind of a rock as it goes through time. We learn about the processes of rock formation and erosion, learning that, ultimately, while the rock does come before the pebble, the rock is most certainly pebble (well, a million of them but you get the gist).
Want to learn about the rocks? Well, this book is one you should definitely carve up some time for.
But now that we know a general history of rocks and pebbles, how can we find The Rock above all rocks? Well…
Image Via Treehugger.com
Picture this: Mom tells you to go outside and so you go out the door, but there's nothing outside but the blazing sun, grass, and dirt.
It's a good thing you can read outside (unless it's raining, but in that case why is Mom throwing you outside?) because this book has been helping kids of all ages since 1984!
Image Via Amazon
Targeted at a five to ten year old demographic, this simple geology book will show you the wonders just hiding above and below the dirt.
It's a guide on how to start a rock collection, educating children on the formation of rocks and how to categorize and recognize igneous, metamorphic, and sedimentary rocks, but it also teaches the history of how rocks shaped culture. Did you know the Romans built roads out of rocks? Great information, stunning watercolors, and gorgeous line drawings, this book will keep anyone engaged.
Image Via RainbowResource
Want to dig below the dirt and see you can find that The Rock above all rocks? Well, this book will help you out! Check out its rockin' ad below.
https://www.dailymotion.com/video/x51uwlx
Now that we know about rocks and know how to find them, how do we care for our rock? Well…
Image Via Amazon
A twist on Dr. Seuss' What Pet Should I Get, this children's book introduces us to Charlotte, a lovely little girl who wants one thing in this world: a pet. Her parent thus bestow her with a rock on her birthday.
While rocks can't cuddle, fetch, or help her eat her vegetables, Carlotte loves her rock anyway. Sadly, no matter how much Charlotte loves her rock she will never be sure that her Rock loves her back, unless…
Image Via Youtube
Beautiful on every page, this children's book can warm those even with a heart of stone. Still, if you're not sure you want to embark on this rocky road to friendship, then check out this awesome video below!
Now that we have a rock friend, how do we stick with our rock down this not-so-delicious rocky road of life? Well, given that stones are rocks, we present to you: Stick and Stone, a story of a friendship that will last the ages.
Image Via Amazon
A little backstory: We have a sentient stone named Stone who is all on his own. Sad, lonely, life is going too well for Stone. Then it all comes crashing down when a Pine Cone starts to harass, torment, and bully our dear Stone. Luckily, Stick comes to the rescue and the two strike up a close friendship. But how will Stone repay Stick?
Image Via Thepicturebookparty
A story that teaches us that friendships can last through stick and thin, we, as well as Stone, will learn that sometimes just being there for our friend, be he a Stick or a Rock, is sometimes just enough.
How do we eat our rock? The answer is quite simple, and this lovely little folk tale retold in this glorious picture book will help show us.
Image Via Amazon
In war-torn village suspicions run high. Both windows and doors are locked shut, so these three hungry strangers have to get clever. They make a feast for a King, and it all starts with some stones.
The Village comes together thanks to the power of rocks/Image Via Pinterest
Stones are rocks, and thus Muth gives this old tale a fresh twist for anyone who wants to learn about the the strength of working together and, more importantly, how to eat rocks.
The Biggest batch of Stone Soup Eva/Image Via Redeemermorristown.org
Can you smell what the rock is cooking? Well, the rock says…
Image Via Amazon
Whether you call it the philosopher's the sorcerer's, either way a rock set off our first Harry Potter adventure. He-Who-Must-Not-Have-A-Nose is back! and he's looking for that precious rock to keep him alive. But Harry doesn't know, and he's got his own plate full.
Who do you know with this tattoo?/Image Via Pinterest
He just found out he's a wizard, he just met this big dude named Hagrid, he just met kid named Ron, he just met this girl named Hermione, he just met Draco, and now he's the youngest Quddich Seeker in many-a-year in Hoggwarts long, very long, history. Despite all this, that stone will bring Harry and Lord Voldemort back on the track of destiny.
See?! Harry's got a rock in his hand!/Image Via Pinterest
See, I tied Dwayne Johnson into Harry Potter? Now, before we leave, let me give you one bit of information.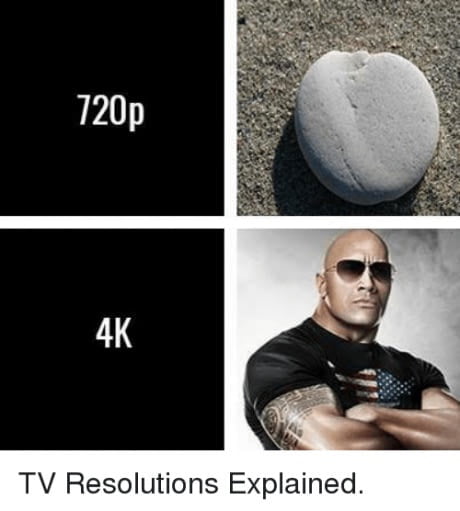 Image Via 9gag.com
That is all.
Featured Image Via Twitter User @theobach97