TIME released their 100 Most Influential People of 2019, earlier in the year. Since the year is ending, we should take some time to take a look at the authors that were given featured and the books that brought them onto the list. 
Marlon James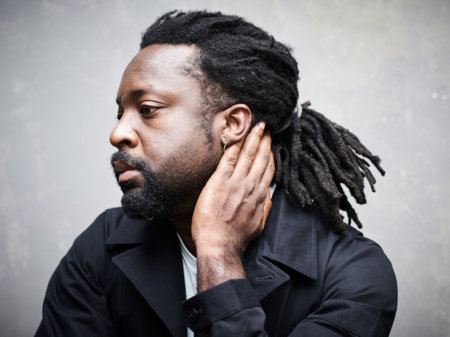 IMAGE VIA PENGUIN RANDOM HOUSE
Marlon James is a Jamaican writer that grew to prominence when he released the book, A Brief History of Seven Killings that covers a period of time over several decades and the attempted assassination of Bob Marley. The book was a huge critical success that had a lot of people wondering what his next work would be. Five years later, in 2019, he released the novel, Black Leopard, Red Wolf a fantasy novel that is touted as an African Game of Thrones that draws influence from J.R.R Tolkien and George R.R. Martin. The critical acclaim of the book has drawn attention towards James as it is the first book in his planned Dark Star trilogy that is being considered potentially the next great fantasy series since Game of Thrones. 
Tara Westover
IMAGE VIA TIME
Tara Westover has done something incredible. She released her memoir Educated in February of 2018 and managed to dominate in the Times Best-sellers. The memoir tells the story of Westover's time of leaving her survivalist Mormon family and going to college. It covers her time from being in the Idaho mountains to going to Cambridge and her achieving a PHD. It won a bunch of awards and made her a finalist for many more. It was featured on the best lists of Barack Obama, Bill Gates and even the New York Times Best Books of 2018. Who's to know what her next book will be on, but I know for one we will be there ready to consume each word.
Samin Nosraf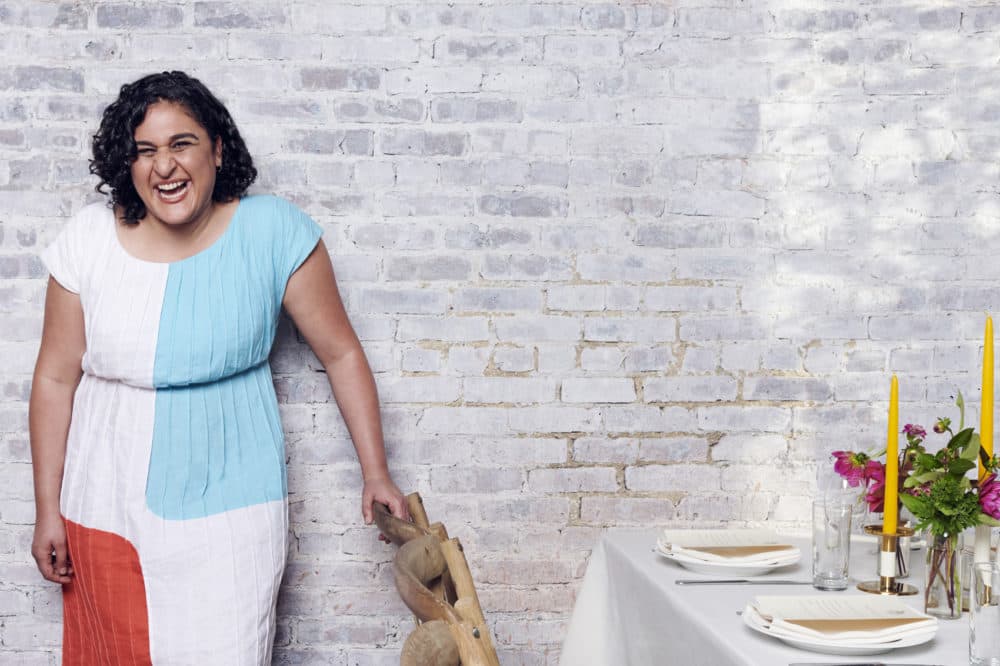 IMAGE VIA WBUR
Now, not traditionally an author, Samin Nosraf is a chef and TV host, who also is a food columnist for New York Times Magazine. An Iranian American from an immigrant family, she released a book in 2017 titled Salt Fat Acid Heat, which was eventually turned into a 4-episode Netflix documentary series. Each episode is based on each word in the title and each takes place in another country. It was a critical success and some reviews called it "different from any other food program." Easily placing her within the Times 100 most influential people in the world for 2019. 
Chrissy Teigen
IMAGE VIA TWITTER
Chrissy Teigen, isn't the name that most people would think if I mentioned an author that popped up on the Times Most Influential People of 2019. Chrissy Teigen has accomplished a lot so far in her thirty-five years of life, she's an author, a model, a TV personality, a wife and most importantly a mother. On September 18, 2018, Teigen released a cookbook titled, Cravings: Hungry for More or Cravings 2 because it was a follow-up to her first cookbook, Cravings: Recipes For All The Food You Want to Eat released in February of 2016 which was a bestseller and the second-best-selling cookbook of the year. The cookbook was recommended by many for its good and easy recipes. She is also a co-host on the popular show, Lip-sync battles, she released her own brand of cookware that is sold through Target and regularly donates to different causes, making herself  a juggernaut.
Michelle Obama
IMAGE MILWAUKEE JOURNAL SENTINEL
Last, but definitely not least, we have our former first lady, Michelle Obama. She has authored a book prior to the release of her smash hit, Becoming in 2018, titled American Grown in 2012. But since we are discussing the authors on the 2019 Most Influential List, we are going to discuss, Becoming. The book sold more copies than any other book in the year 2018 and broke that record in only 15 days. In the book, Obama talks about her roots, her roles as a mother, how she found her voice, and her public health campaign. In short, the book essentially discusses how Michelle Obama, becomes the "Michelle Obama" that we know that became First Lady. 
These five people all come from different backgrounds but have all accomplished something incredible through their efforts with books and endeavors. Now that 2019, is coming to a close I can only wonder who will be the next set of authors to join this club of influential authors. 
Featured Image via TIME
Bookstr is community supported. If you enjoy Bookstr's articles, quizzes, graphics and videos, please join our Patreon to support our writers and creators or donate to our Paypal and help Bookstr to keep supporting the book loving community.
Become a Patron!