The shortlist for the Bollinger Everyman Wodehouse Prize for Comic Fiction, the "only award for comic writing" has been announced. Despite controversy last years when "[the prize] was withheld because no book was judged funny enough to deserve to win" the shortlist for last year's funniest novel has been announced, and despite all the laughter there's some stiff competition.
Bollinger Everyman Wodehouse Prize started up the first year of the 21st century. It is dedicated to the spirit of PG Wodehouse, one of the 20th century's funniest writers.
This year, according to Irish Times the judge's panel consists of "musical comedian and improviser Pippa Evans; comedian Sindhu Vee; broadcaster and author James Naughtie, Everyman's Library publisher David Campbell, and a vice-president of the Hay Festival and director of National Trust Wales, Justin Albert."
Jen Beagin lives in New York and holds an MFA in creative writing from the University of California. She "has published stories in Juked and Faultline, among other journals and literary magazines".
Her second novel, Vacuum in the Dark, is a sequel to her debut novel Pretend I'm Dead. Published in 2019 by Simon & Schuster, it is described by Kirkus as "a welcome sequel to one of last year's most exciting debuts" and has been named a best book for February 2019 by Oprah Magazine.
The plot is described by Amazon as "Mona is twenty-six and cleans houses for a living in Taos, New Mexico. She moved there mostly because of a bad boyfriend—a junkie named Mr. Disgusting, long story—and her efforts to restart her life since haven't exactly gone as planned."
Judge Sindhu Vee is quoted as saying, "Honest (sometimes brutal), compassionate and always able to pick out what's funny in the darkest spot. Vacuum in the Dark had me grinning in recognition and laughing even as I winced."
Image Via Harper Collins
Already a screenwriter and editor of children's book, Kate Davies is an English author who "lives in east London with her wife".  In at the Deep End is her debut novel.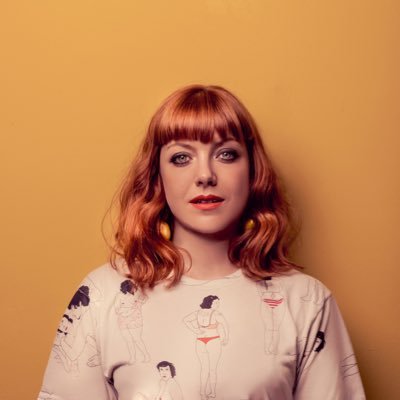 Image Via Twitter
The novel faces sex head on as, according to Amazon, "Julia's sexual awakening begins; her new lesbian life, as she coins it, is exhilarating. She finds her tribe at queer swing dancing classes, and guided by her new lover Sam, she soon discovers London's gay bars and BDSM clubs, and . . . the complexities of polyamory". In at the Deep End has been described by Kirkus Review as "Sweet but never saccharine; a literary rom-com about the importance of knowing yourself".
Judge Pippa Evans said of the novel, "I laughed out loud reading this hilarious exploration of sexual awakening…So, so funny whilst exploring the sadness and danger of wanting to be loved."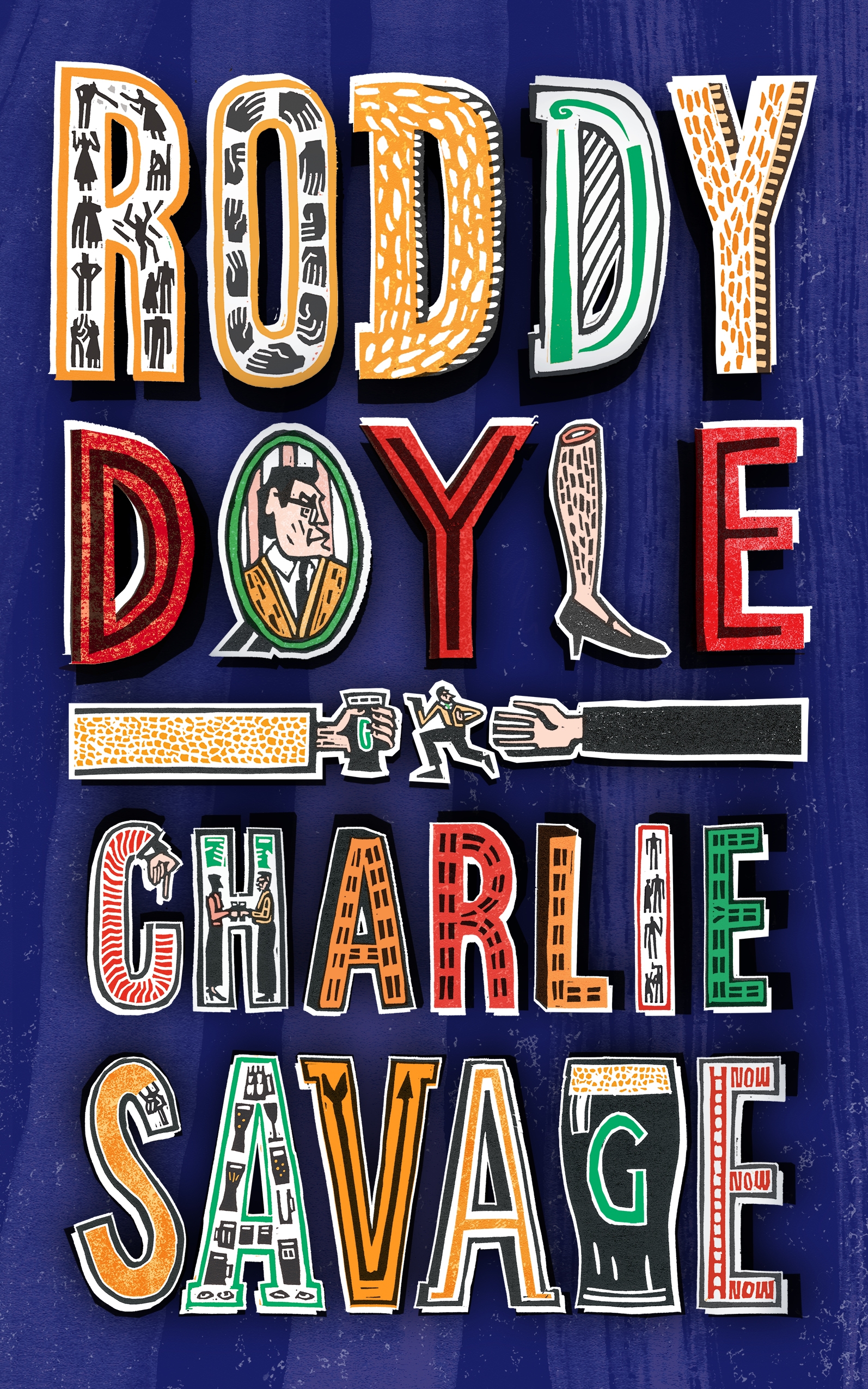 Image Via 
Penguin Books Australia
Born in 1958, Roddy Doyle is an Dublin author who has written "…five novels, including Paddy Clarke Ha Ha Ha, for which he won the 1993 Booker Prize, and The Woman Who Walked into Doors'.
Image Via The Independent
Penguin summarizes the book as thus: "Meet Charlie Savage: a middle-aged Dubliner with an indefatigable wife, an exasperated daughter, a drinking buddy who's realized that he's been a woman all along… Compiled here for the first time is a whole year's worth of Roddy Doyle's hilariousseries for the Irish Independent." In their review Irish Times wrote that "[t]here's a knack to this character-sketch style writing. It depends on "on the money" observations and on-point humour. Writing like this is like performing stand-up: make 'em laugh and you can get away with anything" and "Doyle knows how to work a crowd."
Judge Justin Albert called the novel is "…belly-achingly funny, surprisingly optimistic and heart-warming book written by a writer at the very height of their literary powers. A book to savour, and to re-read time and again".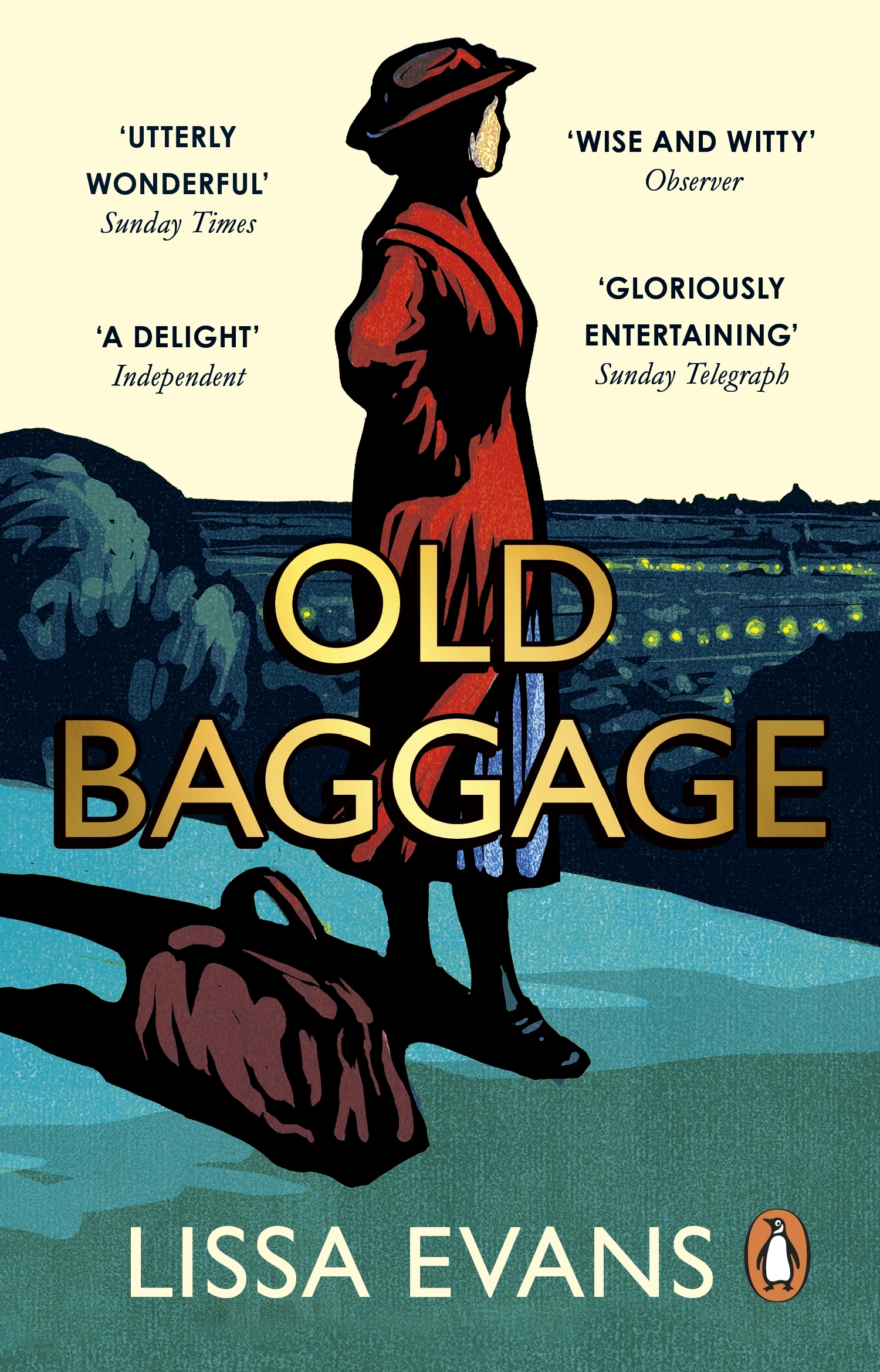 Image Via 
Penguin Books Australia
A native of the West Midlands, Lissa Evans was a junior doctor for four years before changing her career. It seems like she was destined for writing, given that her website says, "[s]he comes from a family of voracious readers and spent most of her adolescence in the local library, thus becoming well read if not wildly popular".
Image Via Words With Writers
In it's summary of the book, Amazon writes that "[d]uring the Women's Suffrage Campaign, she was a militant who was jailed five times and never missed an opportunity to return to the fray. Now in middle age, the closest she gets to the excitement of her old life is the occasional lecture on the legacy of the militant movement". In their review, The Guardian wrote that "[h]istorical novels frequently shine a light on contemporary mores, and Old Baggage is a timely read, not only for the anniversaries it commemorates but because of the present hostility towards feminism."
Judge David Campbell said  the novel "…is both a brilliant evocation of the suffragettes' great struggles and a great comedy. Mattie is a wonderfully engaging figure in this beautifully written book. I loved it."
Image Via Goodreads
Paul Ewen is a New Zealand writer based in south London. According to his website, "[h]is work has appeared in the British Council's New Writinganthology, the Guardian, the TES, Tank, and Five Dials. Paul's first novel, Francis Plug: How To Be A Public Author, was published by Galley Beggar Press in 2014."
Image Via The Stray
Francis Plug: Writer in Residence is a sequel to Francis Plug: How To Be A Public Author. In their summary, Amazon writes that, "FRANCIS PLUG is back. The lovable misfit is now adjusting to life as a newly published author. Interviews and publicity are coming his way, not to mention considerable acclaim. But Francis can't understand why people think he was writing fiction…"
Not convinced this is great? The Guardian wrote that, "Ewen has pulled off another outstandingly funny book. Plug remains wonderfully eccentric and occasionally surreal. Still looking for guidance on "the writer's life", and particularly preoccupied with literary prizes he might one day win, he continues to seek out acclaimed authors."
Judge James Naughtie said that this surreal novel is "is hilarious and poignant too, cutting through the absurdity that our eponymous hero generates wherever he goes, and touching on some raw truths."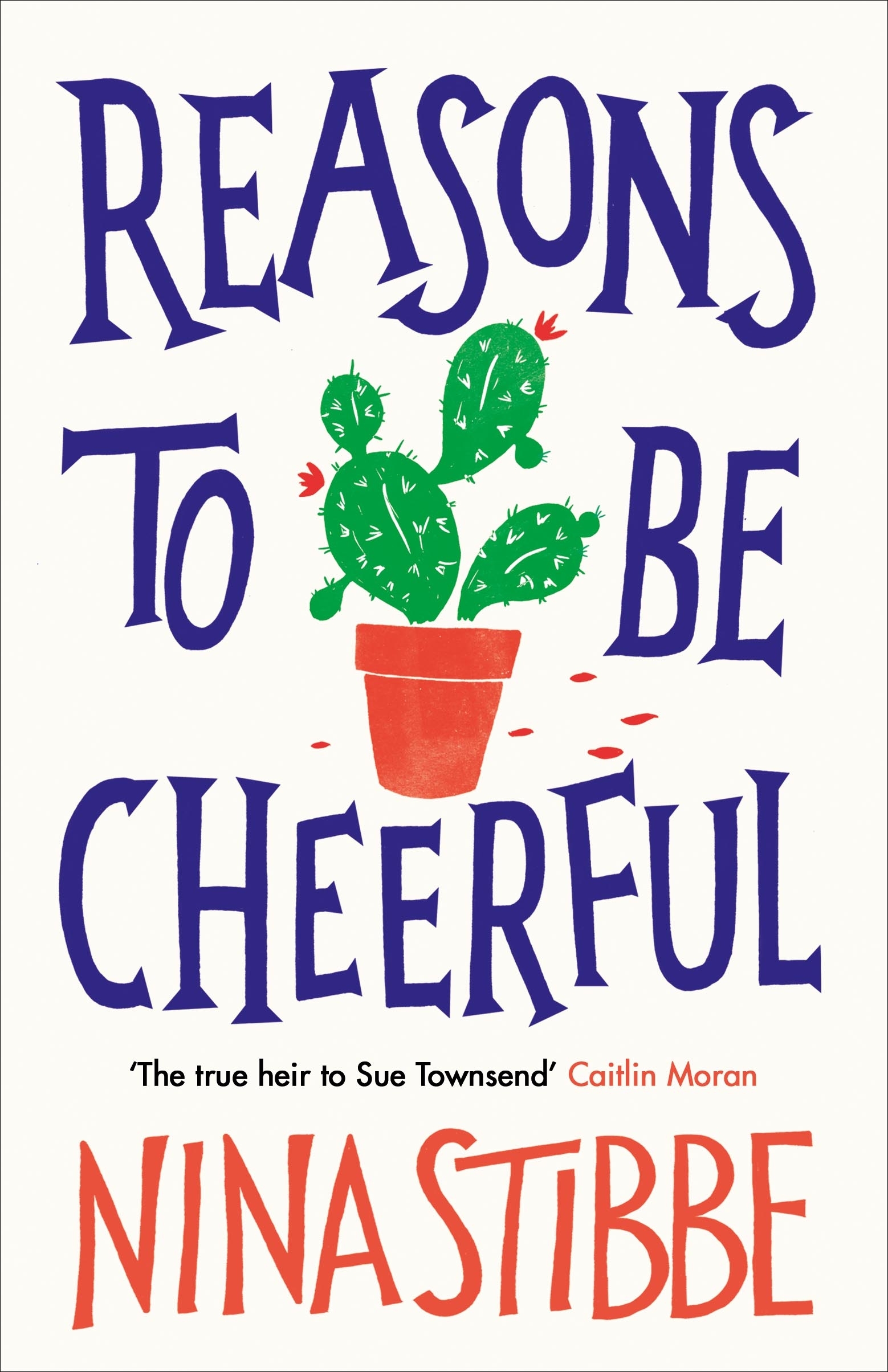 Image Via Penguin Books
Nina Stibbe "lives in Cornwall with her partner, Mark Nunney, and their two children, Eva, 15, and Alf, 13, and their dog, Peggy". Outstandingly, her novel Love, Nina: Despatches from Family Life was adapted by Nick Hornby for the BBC, re-titled Love, Nina, which stared Faye Marsay in the title role and Helena Bonham Carter.
Image Via Twitter
As per Amazon, Reasons to be Cheerful, is about Lizzie "seizes her chance to find love and soon begins calling him her boyfriend even though they have never so much as kissed or sat next to each other on the sofa" and, while "[n]avigating the new waters of adult life…Lizzie arrives at an unexpected, and unexpectedly moving, destination."
The Times called the novel "unique…Arch, knowing, naive, faux-naif, humble yet self-regarding, candid yet prim…"
Judge Pippa Evans said that, "Nina Stibbe is a comic magician with detail that paints the most fantastic comedy picture. I have never considered working in a dental surgery and now have no desire at all. But I'd happily read about this one for the rest of my life!"
Final Thoughts
Image Via Irish TImes
The winner will be announced during Hay Festival (May 23rd-June 2nd), but regardless this is an impressive list. It features four female writers, including Nina Stibbe who has been nominated twice before (making this her third time nominated).
It'll be a tough competition, but all these books will make you laugh and, through the laughter, you might learn something.
Featured Image Via Mentzendorff