The National Book Foundation has unveiled the finalists for the National Book Awards. Listing five books each in five categories, they've given us some recognizable names, but it's going to be an interesting year considering that none of the authors have taken home a National Book Award in these categories before.
For this article, we're going to show you what made it into the 'Young People's Literature' category.
Pet by Akwaeke Emezi
Image Via Amazon
This book follows Jam and her best friend, Redemption, as they learn that monsters exist and suddenly meet Pat, a creature made of horns and colors and claws that emerges from one of Jam's mother's paintings thanks to a drop of Jam's blood.
Now Jam must fight not only to protect her best friend, but it'll be tough given that no one in this world believes in monsters.
How does one navigate in a world that is in denial about what you yourself know to be the truth?
Acclaimed novelist Akwaeke Emezi asks this all important question, and many more, in their timely young adult debut. Kirkus Reviews praised this addition to YA as a "…soaring novel shoots for the stars and explodes the sky with its bold brilliance."
Image Via Amazon
As Kirkus Reviews notes, this is a "collection [that] brims with humor, pathos, and the heroic struggle to grow up." The overarching story is that a school bus fell from the sky, but no one saw it happen. Going through the day-to-day life of ten children all on a different block, we discover what really happens after the last school bell rings and what goes through our minds as we walk from home and, more importantly, what we ignore.
Image Via Amazon
Here we follow the story of Frankie, who's been an orphan ever since her mother died and her father left her and her siblings in an orphanage. Now Frankie and her sister, Toni, two young, unwanted women doing everything they can to survive.
But now the embers of the Great Depression are kindled into the fires of World War II, and with the shadows of injustice, poverty, and death all around, the odds are against Frankie to make it in his doggone world.
NPR notes that "[t]here may be wolves behind all the doors, but there is also a whole world beyond for those bold enough to push them wide."
IMAGE VIA Amazon
In 1919 (obviously) America was recovering from World War I, black soldiers returned to racism so violent that that summer would become known as the Red Summer, the suffrage movement had a long-fought win when women gained the right to vote, laborers turned to the streets to protest working conditions, and a national fervor led to a communism scare. It was the year that prohibition went into effect.
A hundred years later, Sandler looks back at each of these movements, looking at their momentum and their setbacks, showing that progress isn't always a straight line. More than a history book, Sandler has crafted an "entertaining and instructive look at a tumultuous year."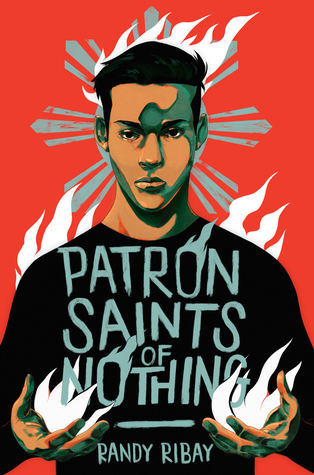 IMAGE VIA GOODREADS
This high school English teacher and YA novelist has a breakout hit with this June 18th release. Critically acclaimed, this Filipino-American author gives his most personal story yet:
The novel explores Jay, whose cousin is killed as part of Duterte's drug war, as he travels to the Philippines in an attempt to unravel the mystery of his cousin's death, confronting a place he thought he knew.
Kirkus Reviews showers praise, ending their review by saying "[p]art coming-of-age story and part exposé of Duterte's problematic policies, this powerful and courageous story offers readers a refreshingly emotional depiction of a young man of color with an earnest desire for the truth," and I say that I've been following this ever since I included it on Top Picks all the way back in June 16th, and now it's been nominated!
Who do you think is going to win? I know who I think is going to win…
Featured Image Via School Library Journal