Devastating news broke this weekend: Liam Hemsworth and Miley Cyrus have separated. While the 29-year-old actor spends time with his brother, Thor, in Australia, Miley seems to be having the time of her life as she spends her days with blogger Kaitlynn Carter.
Image Via Metro
Their rocky on-again, off-again relationship seemed to get steady once the two got married, but now it seems they've split up for good. It's a sad day indeed.
"You don't understand what it's like," Liam told Daily Mail Australia when asked about the split. "I don't want to talk about it, mate."
Image Via MSN
Any breakup is bad, it leaves both parties plagued with questions of 'What If', and as we sit on the sidelines we can't help but feel a little sorry for both actors. So while Hemsworth and Cyrus pick up the pieces, here are 6 books we can cry into.
Image Via Amazon
What might be John Green's magnum opus, The Fault in Our Stars tells a beautiful love story about two young people who, against the odds, find love.
We have precious Hazel Crace Lancaster, a 16-year-old girl with thyroid cancer who falls in love with 17-year-old Augustus Waters, a cancer survivor who seems too good to be true. Is he all he seems to be, or will he breaks this young girl's heart?
Image Via IMDB
The ultimate answer is 'yes' to both questions. August is all he seems to be and his love for Grace and her love for him shows that while life be cruel and give us a bad hand every once and a while, it can also be beautiful.
Want to cry your heart out? Or are you crying too many years already? Don't worry! We have others picks and all you need to do is scroll down.
Image Via Amazon
You won't cry tears when reading this novel. Well, you might, but they will be tears of joy. Tears at the hilarious depiction of manners gone overboard, tears at the idea that marriage is all you need, and tears when Elizabeth Bennet finally convinces her father the difference between superficial goodness and actual goodness.
Image Via The Imaginative Conservative.org
Elizabeth Bennet marries who she wants to in the end, and he, against the odds loves her back. It's a story about how love finds a way and, if it's not meant to be, it won't happen.
I'm crying already.
Don't like this old book? Is the writing style too strange and foreign to you? Well, our next pick might be far more inclined with your modern tastes.
4-Twilight by Stephanie Meyer
Image Via Amazon
Twilight. Read the first book, get addicted, read the other three. It's a story about a hot and cold romance (like Liam and Miley) that ultimately leads to marriage.
You know what happens next? It's so beautiful, so wonderful…
They stay together and have a beautiful child!
Image Via Dorkly
And you know what happens to Jacob, that wonderful werewolf who was in love with Bella but she wasn't in love with him? It doesn't in tragedy, no, it ends with him imprinted on her child, ultimately proving that even if you breakup with someone you still have a chance to take care of their child and be apart of their life.
Too sentimental? Well….
Image Via Amazon
Now I know what you're thinking: Why the Shining? Well, if you think the multiple breakups between Liam and Miley are bad, here's a book that says 'it could be worse'.
Now most of you have seen the film adaptation and I'm here to tell you the book is totally different. For one, Jack doesn't go after his family with an ax, he goes after them with roque mallet!
Image Via Varagesale
Totally different.
Also instead of Jack trying to murder his wife and child and ultimately freezing to death, in the book he stops trying to kill his wife and child and instead scarifies himself by going after the ghosts which leads to him being simultaneously burnt and blown up!
Image Via the13thFloor
So if you think Liam and Miley's breakup is the worst thing that could happen, well, we could have frozen/burned to death.
Image Via Refinery29
This book shows that even after a break-up, things can still be beautiful.
Meet Lucy. She and her boyfriend broke up nine years ago but she's still picking the pieces. Nothing is going well. Tinder is filled with "douche bros" and the sea outside the Los Angeles home where she's dog-sitting only shows her how lost and empty she is.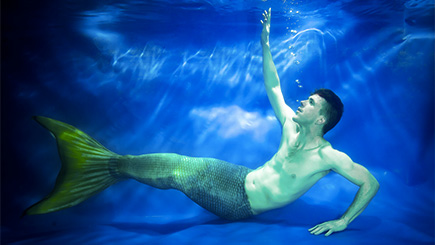 Image Via RedletterDays.co.uk
But then Lucy becomes entranced by an eerily attractive swimmer named Theo. He is a merman, and things only get weirder from there.
The Pisces is not only swimming with dark humor (standout lines include "As we kissed I imagined eating his tail with garlic butter and "the tail starts below the dick"), it proves that life, like the ocean, continues on and on even after the worst of tides.
Image Via Amazon
As we cry over this sudden and unexpected breakup, there will come a time when we have to say enough is enough. But we might need some help in admitting that, so maybe we should open up and cry into this inspiring self-help novel by Oprah Winfrey.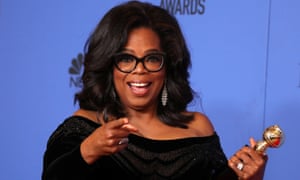 Image Via The Guardian
Here, our Book Club Queen details the journey toward making your life both successful and meaningful, no matter how many breakups you or the people you care about go through. With ten easy-to-read chapters, this book helps you get teaches you key lessons for you to create the best course for their life. But that's not all! Filled with Oprah's own personal stories, this book helps to remind you that life might just have more to offer than you know!
Need focus after this heart-shattering break-up? This book is the one for you!
Featured Image Via Mary Scibilia