Black cats have a little bit of a bad rep. There's many myths surrounding them that make people want to avoid them. But in reality, black cats are just as adorable as any other cat, especially when you stare at them for too long and they start to look like the void. For that reason, here is a list of fictional black cats we love:
Image via Pinterest
Coraline's snarky and sarcastic companion who can appear and disappear on a whim and can also speak in the other world for some unknown reason. He is a little bit sarcastic but he also protects Coraline from danger, and for that we love him.
Salem – Sabrina the Teenage Witch
Image via Pinterest
This cat has has appeared on different adaptations of Sabrina the Teenage Witch, but the most iconic one is definitely the one from the original TV show. Snarky, cheeky, and extremely funny and relatable. He delivers iconic one-liners constantly, and I think we can all agree that he was the real star of the show.
image via wikipedia
One of the most chaotic cats in all of fiction, The Cat, along with his companions Thing One and Thing Two, have one mission in life and that is the creation of mayhem. But they offer a lot of entertainment and they do clean up their mess at the end so it not all bad.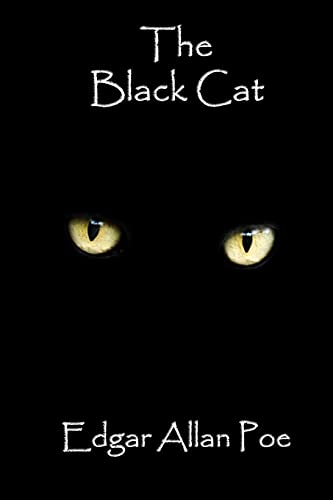 image via amazon
This Edgar Allan Poe short story offers a very grim end to Pluto's life, but there's a bit of poetic justice, and the cat gets revenge at the end and doesn't let his previous owner get away with his horrible crimes.
image via amazon
Mr. Mistoffelees, a cat who was good at sleight-of-hand magic first appeared in T.S. Eliot's book of poems Old Possum's Book of Practical Cats. Later, this book inspired the musical Cats. So this cat is good at magic, singing, and dancing. Is there anything that he can't do?
Featured image via favim