There is no clear-cut answer for how long it should take to write a novel: Some classics took over a decade while others were written in a few weeks. Authors like Stephen King pump out two books per year while others write way less, like Harper Lee who only wrote two books her entire life. Check below to see how long it took for authors to write some of your favorite works of literature.
1. A Clockwork Orange by Anthony Burgess
Anthony Burgess's most successful novel was written in only three weeks. The novel mixes Russian and English to create the Nadsat language that Alex and his friends speak (when not terrorizing the town). Burgess was able to create a new language and a story that has remained popular 55 years after publication. All in less than a month!
2. The Lord of the Rings by JRR Tolkien
It took Tolkien 16 years to write the fantasy epic follow-up to The Hobbit. He would go on to write continuously about Middle Earth in multiple poems, books, and unfinished works like The Silmarillion to create one of the most complicated fantasy worlds ever written.
3. The Brief Wondrous Life of Oscar Wao by Junot Diaz
Diaz spent five years working on the novel before taking a break from the work to focus on graduate school. Somewhere along the line, he picked the story back up and the Pulitzer-Prize-winning novel was finally published – ten years after he initially started.
4. Harry Potter and the Sorcerer's Stone by JK Rowling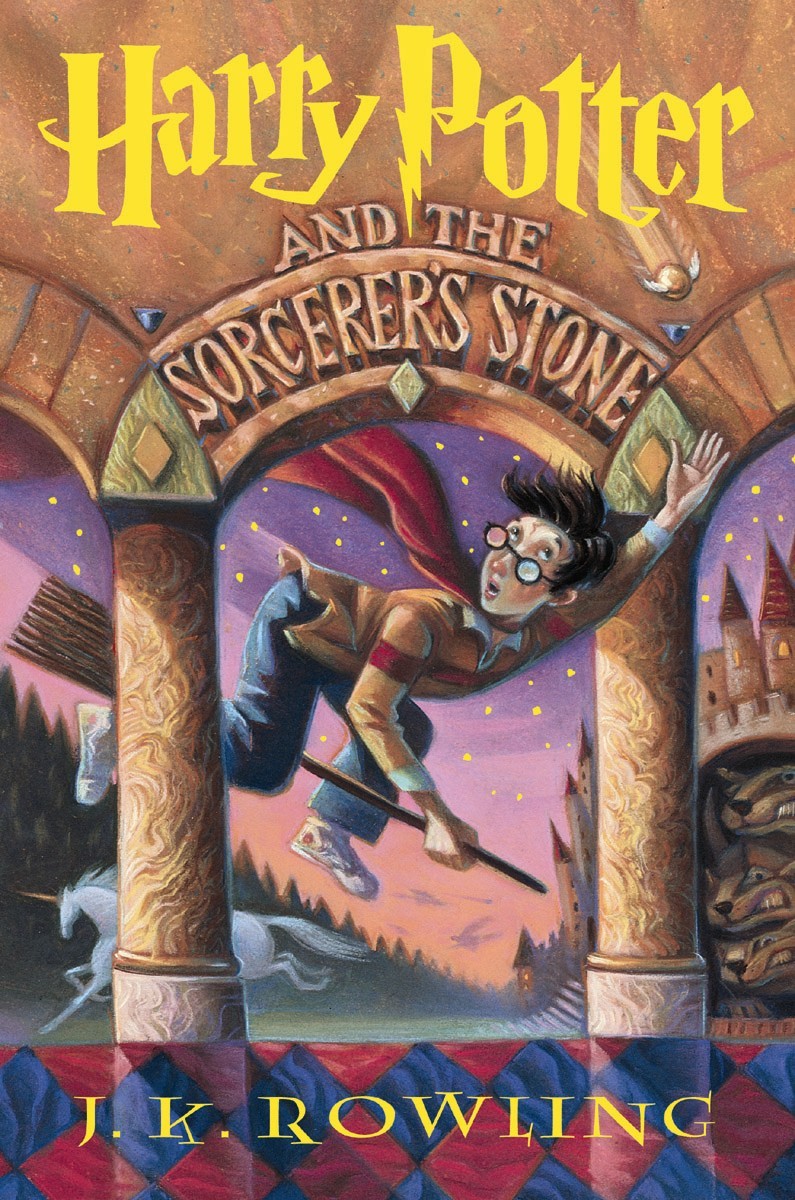 The series we all love had a rough start. The first book took Rowling six years to finish, between working and full-time while being a single mother. She has said that the idea for the series came while she was riding on the train. She also spent a lot of time writing in cafes.
5. Great Expectations by Charles Dickens
Despite its incredible length, Dickens only took eight months to finish the coming-of-age story of Pip the orphan. Dickens' ability to finish enormous books in a short span is unprecedented. He published close to a book a year even though most of his works are over 1000 pages long!
6. As I Lay Dying by William Faulkner
Somehow, this point-of-view shifting, Gothic masterpiece only took Faulkner six weeks to finish. On top of Faulkner writing one of the most ambitious and experimental novels in less than two months, he claims to not have changed a single word.
7. A Game of Thrones by George RR Martin
Did Martin always take this long to finish a book as he is currently doing with Winds of Winter? According to this graph, if Martin released Winds of Winter this year it would be on schedule with his other releases. He took five years to write A Game of Thrones and he has stayed within that range for each subsequent release.
8. Frankenstein by Mary Shelley
The most popular science-fiction story took Mary Shelley a year to finish. Despite most adaptations changing major aspects of the original Shelley version, Frankenstein is one of the most memorable literary characters of all time.
9. Gone Girl by Gillian Flynn
Flynn knows how to keep her readers in suspense. With all three of her novels being New York Times Bestsellers, she has established herself as a modern master of thriller and mystery. Her most successful novel, Gone Girl, took three years to complete.
10. The Great Gatsby by F. Scott Fitzgerald
The great American novel took Fitzgerald two and a half years to finish. After completion, the book did not receive critical praise. After all that work, Fitzgerald only earned $4000. While he didn't live to see the fame of his masterpiece, those two years that he spent locked away writing were not for nothing. Talk about posthumous fame!
Feature Image courtesy of itunes.