? Do you think I'd ever let you go? Do you think I'd ever set you free? ?
Apparently not, because "the sorry tale of Edward Hyde" is coming to theaters.
*Little girl squeals*
Not so fast, squealing little boy (and girls!). They aren't simply filming the stage musical of Jekyll & Hyde, they are going to adapt it into a full fledged motion picture film (READ ALL ABOUT THE MAGIC HERE). In honor of that Godsend, we're going to go through eleven of the oldest, strangest, and weirdest adaptions of the classic story!
In May of 1887, barely even a year after the book hit shelves, Thomas Russell Sullivan and Richard Mansfield teamed up to write a four act play. What blew audiences away was how Jekyll transformed into Hyde, which was accomplished with lights, staging, and Richard Mansfield's facial contortions and changes in posture.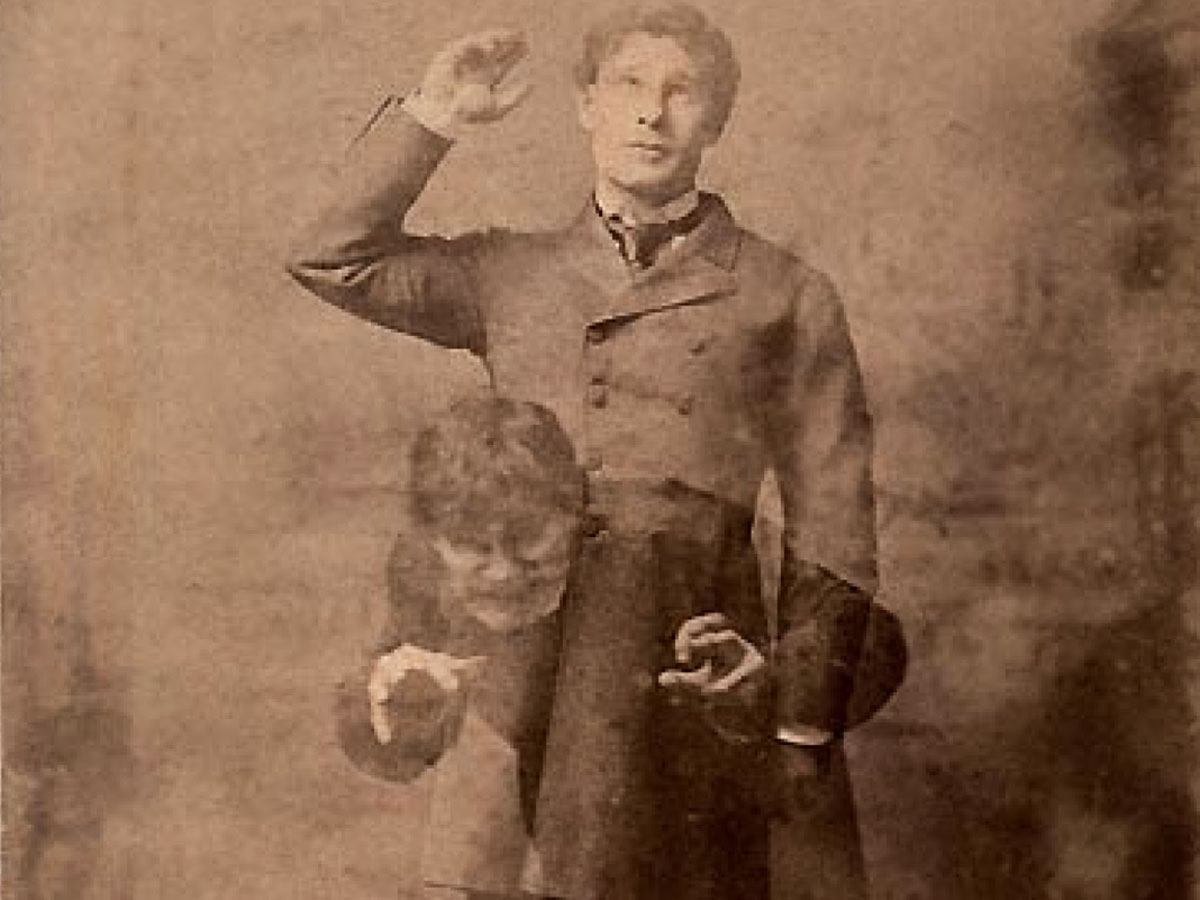 Image Via Awesome Stories
The play went on tour in Britain and ran for twenty years with Mansfield enthusiastically playing the role of Mr. Hyde until his death in 1907. The plot was already being reworked here, as the play gives Jekyll a love interest, Agnes, who is the daughter of Sir Danvers Carew, a man who Mr. Hyde will eventually murder. The play also ends with Mr. Hyde realizing he CANNOT transform back into Jekyll to escape the authorities, and committing suicide instead of an off-scene struggle between him and Dr. Jekyll. This play was adapted into a 1912 film of the same name that starred James Cruze, which is the earliest surviving Jekyll and Hyde film we still have copies of.
Main takeaways:
Add a marriage plot
Make the transformation scenes cool to get the audience talking about your adaption.
Eight years after the James Cruze film, we have the 1920 film starring John Barrymore. Again, it's based on the Mansfield play with its love story, what with Jekyll having a fiancee called Millicent this time (not Emma) while also using the advent of film to have Hyde's appearance become increasingly repulsive with each transformation.
When the film came out reviewers, like title characters in the film, were 'split'. Variety said "as a medium for Mr. Barrymore…As the handsome young Dr. Jekyll his natural beauty of form and feature stand him in good stead and he offers a marvelous depiction of beastiality in the transformed personality of 'Mr. Hyde'" but called the story "ridiculous".
See how adding a cool transformations gets people talking?
Before I move on, I should mention how since its release the film has however been reassessed and holds a critical consensus of 92% on Rotten Tomatoes with a average rating of 7.75/10.
When making the 1931 Dr. Jekyll and Mr. Hyde film, Paramount changed the name of fiancée Muriel Carew despite the fact she doesn't appear in the original novella but instead in the Thomas Russell Sullivan and Richard Mansfield play. They asked John Barry to play the role again, but he was under contract by MGMT, so they instead went with Frederic March. Taking into account the novella's implication that Hyde, as embodying repressed evil, is a semi-evolved simian-like being, the film stuffed canine fangs and had Frederic March dress up as a monkey. He won an Academy Award. The film also pronounces Jekyll as JEE-kal (as in seek, get in it? Hyde and seek?) which was how Robert Louis Stevenson intended it to be pronounced. It was remade in 1941 starring Spencer Tracy and that film pronounced Jekyll as Jek-el (the way you've been pronouncing it for this whole article).
So, the marriage stays but the names change and you get awards for great makeup.
Here's a refresher:
Main takeaways:
Add a marriage plot
Make the transformation scenes cool to get the audience talking about your adaption
Add in a good script, good production, a good director, good acting, and you get an award. Where can we go next?
In 1953, Boris Karloff of Frankenstein fame played Dr. Jekyll in Abbott and Costello Meet Dr. Jekyll and Mr. Hyde. There is no fiancee here, but Jekyll is infatuated with a woman named Vicky who intends to marry another man called Bruce Adams. Costello also turns into a large mouse, there's confusion about who is who, and ends with Abbott and Costello getting chased out of the office by a bunch of monsters.
Main takeaways:
No marriage plot
Boris Karloff as Dr. Jekyll/Mr. Hyde is cool
On Rotten Tomatoes, critic Steve Crum of Kansas City says "Bud and Lou meet another monster for infrequent laughs.
Ouch.
In 1971 came the British film, I, Monster. It stars Christopher Lee and Peter Cushing! Awesome. And it has a lot of Stevenson's plot and dialogue and there's no marriage plot and it has a 92% on Rotten Tomatoes with an average rating of 7.75/10.
Let me say that again: Christopher Lee is Mr. Hyde. He was also Dracula in the 1958 Hammer film. And you know who played Van Helsing in that movie? Peter Cushing.
Image Via Vintage News
Also Christopher Lee was up to play Grand Moff Tarkin in the first Star wars (or the fourth, depending on how you look at it), but he said no so Peter Cushing took the role. And that's why Christopher Lee played Count Dooku in Attack of the Clones, the fifth or second Star wars.
For some strange reason Dr. Jekyll/Mr. Hyde is now Dr. Charles Marlowe/Mr. Edward Blake but Peter Cushing is still called Utterson. Why? For some big reveal? Oh well. Dr. Charles Marlowe is a Freudian psychotherapist and honestly that with the whole 'monster inside you' concept.
Main takeaways:
No marriage plot
Christopher Lee and Peter Cushing for the win!
It won. So much so that you read this whole article asking yourself "Why is he calling Dr. Marlowe Dr. Jekyll? Dr. Jekyll? That's a stupid name! And Mr. Hyde? That's not scary! Now Mr. Blake, he's scary!"
Of course there's a "Dr. Jekyll meets Sherlock Holmes." It's a 1979 novel by Loren D. Estleman titled Dr. Jekyll and Mr. Holmes and is a 'retelling' of Stevenson's story. See, Utterson hired Sherlock Holmes to figure out what the heck was going on. It's basically a behind-the-scenes story that takes place concurrently with the original.
Of course, Sherlock figures out that Dr. Jekyll is Mr. Hyde and confronts him, but upon realizing Mr. Hyde will never die uses his brilliant intellect to find the best solution…and mercy kills Jekyll.
In the last chapter Holmes meets with…Robert Louis Stevenson! He must be having a weird time, flashbacking to the Chantrelle trial, but the novel leaves that out and the fact that no newspaper apparently ever reported on the Hyde case. Strange, you'd think a half ape-scientist would get headlines, but whatever. It's a story, and it ends with Stevenson promising to leave Holmes out of his novella so no one ever learns he killed Jekyll because that would be messy.
Kirkus summed this story up with this: "Unfortunately, though Estleman does a better, deadpan job of recreating Conan Doyle's Watson style than many, he forgets that, without mystery, there is no Holmes–and here, we know all along what Sherlock is trying to deduce."
Oh well.
Next!
In 1989, a low budget horror film adaptation of the novella called Edge of Sanity came out staring Anthony Perkins of Psycho fame stared as Jekyll and, wait for it, Mr. Jack "The Ripper" Hyde. It has no marriage plot, but again here's perfect casting. What's gonna happen?
TV Guide said the film "obviously isn't meant to be taken seriously, despite its expensive production values and surrealistic photography—both surprisingly good. But the rest of EDGE OF SANITY (shot mostly in Budapest with some English exteriors) doesn't measure up to its technical proficiency". Good production values and photography only grants you one star, and thus Edge of Sanity got  1 out of 4 stars.
And that was one of the better reviews. "Tasteless, pointless, and unpleasant," were what Leonard Martin, film credit, film historian, creator of the Walt Disney Treasures, called the film in his book Leonard Maltin's 2010 Movie Guide.
Main takeaways:
The 'who is Mr. Hyde?' mystery doesn't work. The audience knows who it is, so just show us Jekyll transforming into Hyde
Interestingly enough, the next year would see the publication of The Jekyll Legacy by the author of Psycho, Robert Bloch. Andre Norton, fantasy goddess and creator of Elvenbane, or the Halfblood Chronicles, co-authored this unofficial sequel to Stevenson's original novella.
It follows Hester Lane, a reporter from Canada, who discovers she's Jekyll's heir around the time someone continues with Jekyll's experiments. Kirkus described the novel as having its "virtues come largely in looking at Victorian morals and the works of the Salvation Army, with the horror lightly handled," which is interesting consider Jekyll's butler Poole and Mr. Utterson given closure in the form of a bludgeoning.
Main takeaways:
Sequels are weird when your titular character is dead, just ask The Saw movies.
Gracing the stage came the musical adaptation of Jekyll and Hyde. Conceived by Frank Wildhorn and Steven Cuden, the musical actually premiered in Houston, Texas in 1990 at the Alley Theatre. It did okay.
Kidding! Playbill.com notes that "box office records were broken, and a recording based on the staging was released. The show's big hits, 'Someone Like You' and 'This is the Moment,' were heard on that recording (which has sold more than 150,000 copies).
This remarkable success blasted the musical onto a national tour throughout a national tour of the United States before gracing Broadway in 1997.
Major takeaways
A marriage plot
Music that adds insight into Dr. Jekyll/Mr. Hyde's character
The story throws its own spin on a classic tale that allows it to sing through the ages.
Come 1999 and Alan Moore, creator of Watchmen and V for Vendetta and all time wizard-impersonator, had released The League of Extraordinary Gentlemen, a three volume comic book with a hero squad that had Captain Nero, Dr. Jekyll/Mr, Hyde, and Dorian Grey. If this team were the Avengers, he'd be the Incredible Hulk.
Image Via Writeups.org
Then came the 2003 film adaptation where Mr. Hyde got the best treatment of any character, but that's not saying much.
It's called The Strange Case of Dr. Jekyll and Mr. Hyde, and boy is it strange. Dread Central said in their review that, "while this latest variation of the Jekyll story isn't likely to win over any enthusiasts of the book, it will probably satisfy the undiscerning fan looking for some blood and a few unintentional laughs."
'Why?' I hear you asked.
With no marriage plot, the original plot with retained with a few changed. The first change is the film is set in modern times instead of Victorian England. Okay, at least it's new.
In an effort to update the character, a character is made into a female and her profession is changed. Her name? Detective Karen Utterson.
Since I can't ask the patrons at the thirty theaters in Louisiana and Virginia that showed this independent film studio's debut feature, I have to assume they loved it as much as I did.
In 2017's The Mummy, Russell Crowe appeared as Nick Fury-esque Dr.Jekyll/Mr. Hyde. It was the first and last film in the Dark Universe.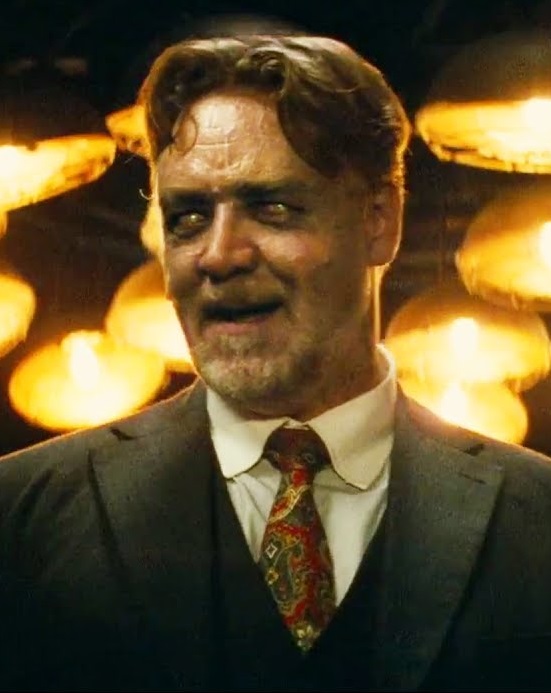 Sad times for Universal.
Featured Image Via New Historian