Happy National Jukebox Day everyone! We all know that songs are are used to tell stories of the past. From tribal chants that tell tales of ancient civilizations to even nursery rhymes that describe the horrors of the plague that ravaged Europe. So let's take a look at five songs that are either inspired, retell or based on a written story. 
Image via FLICKR 
We can't make a list without discussing Taylor Swift Love Story. Taylor sings to the boy she is pining after that all he has to do is "just say yes," even though its against her dad's wishes because it's a "love story."  The song is re-imagining of William Shakespeare's most famous play Romeo and Juliet. Taylor envisions herself as Juliet Capulet and her star-crossed lover as Romeo Montague try to begin their love story despite their family's long standing blood feud. Even in the video she portrays herself as a princess in a castle waiting to be saved by her prince.
IMAGE VIA WLUP.COM
November Rain is one of Guns N' Roses most famous songs within their amazing catalog of music. Its music video depicts the story of a musician (played by Axl Rose) who's lifestyle leads to the death of his wife (played by then girlfriend Stephanie Seymour.) Interestingly, this larger than life song is based on the short story Without You by Del James within his book The Language of Fear: Stories, a story about alcoholic and drug addict musician Mayne Mann, lead singer of a band named Suicide Solution, whose lifestyle causes the deterioration of this relationship with his wife. I won't spoil the end of the story but I recommend reading it!
IMAGE VIA PINTEREST
Rush's song, Xanadu to one of Samuel Taylor Coleridge's three great poems, Kubla Khan or a Vision in a Dream. The poem was written after Coleridge had an opium-influenced dream after he read a work that describes a man named Kubla Khan that travels Xanadu and found a fantastical amount of wonders. Xanadu was the summer palace of the Mongol ruler and Emperor of China, Kublai Khan. The song categorized as progressive rock that, spends approximately five of its eleven minutes with instrumental filled with synthesizers before getting to a retelling of the poem where a man who describes himself as a "mad immortal man" that waits for the world to end that came to Xanadu because he searched for immortality.
IMAGE VIA YOUTUBE
The song For Whom the Bell Tolls, written by Metallica, is not retelling of the story of For Whom the Bell Tolls by Ernest Hemingway, but it does describe the process of modern warfare as does the book that takes place during the "Spanish Civil War" which is viewed as the 'dress rehearsal' of World War Two. The song mainly borrows from chapter twenty-seven when the scene of five men are obliterated by the airstrike, as they wait for their death. The book follows Robert Jordan an American Spanish Language instructor that volunteers and involves himself with a Republican Guerilla Group.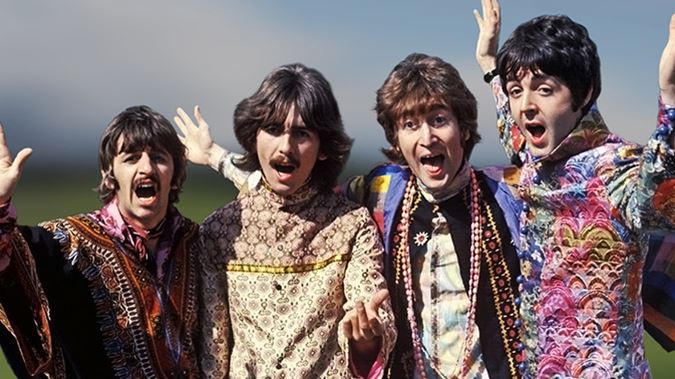 IMAGE VIA NOW I KNOW
The song, I am the Walrus written John Lennon and Paul McCartney was a reference to 'The Walrus and the Carpenter' a poem written by Lewis Carroll that was told in his book, Through the Looking-Glass. The poem is about a walrus and a carpenter that trick a group of well dressed young oysters, so that the can eat them. The poem is recited to Alice by Tweedledee and Tweedledum. After hearing the poem Alice tries to decide which of the two characters were the more sympathetic. The funny part is that when John Lennon was asked why he used the Walrus, he admitted that he regrets using the Walrus because he didn't realize that he was the villain of the story.
So next time you listen to your favorite song, take a look at the lyrics. Don't be afraid to look up background information on the band as well. the You never know what story might find that inspired it.
Featured Image Via Now I Know
Bookstr is community supported. If you enjoy Bookstr's articles, quizzes, graphics and videos, please join our Patreon to support our writers and creators or donate to our Paypal and help Bookstr to keep supporting the book loving community.
Become a Patron!