How do you give a character who's infamous for having no definitive origin an origin? Let's face it: Joker has stayed around long enough because he's fascinating, but it seems that we're afraid that fascination might leave our collective consciousness if we know anything about him. So, again, how do you give a character who's infamous for having no definitive origin an origin?
To answer this question, let's starts with the basics:
Although we know now that Martin Scorsese won't be producing the new Joker movie, his touch is still prevalent in the film. Thought interviews, official statements, and just the general feel from the trailer, we can see the cinematic inspirations bubbling to the frame.
Before we dive straight into this pool, let's start with a little background. Specifically, let's look at who's producing this film. There are 3 of them.
Image Via Fandom
Not them. Well, at least, I don't think so… but let's give a face to these three smiles.
Image Via Vulture
First, we have Todd Philips, and he's got an impressive resume. Not only was he the director of The Hangover Trilogy, Due Date, War Dogs, and now the new Joker Movie, but he was also one of the writers of Borat!: Cultural Learnings of America for Make Benefit Glorious Nation of Kazakhstan, which granted him an Academy Award nomination for Best Screenplay.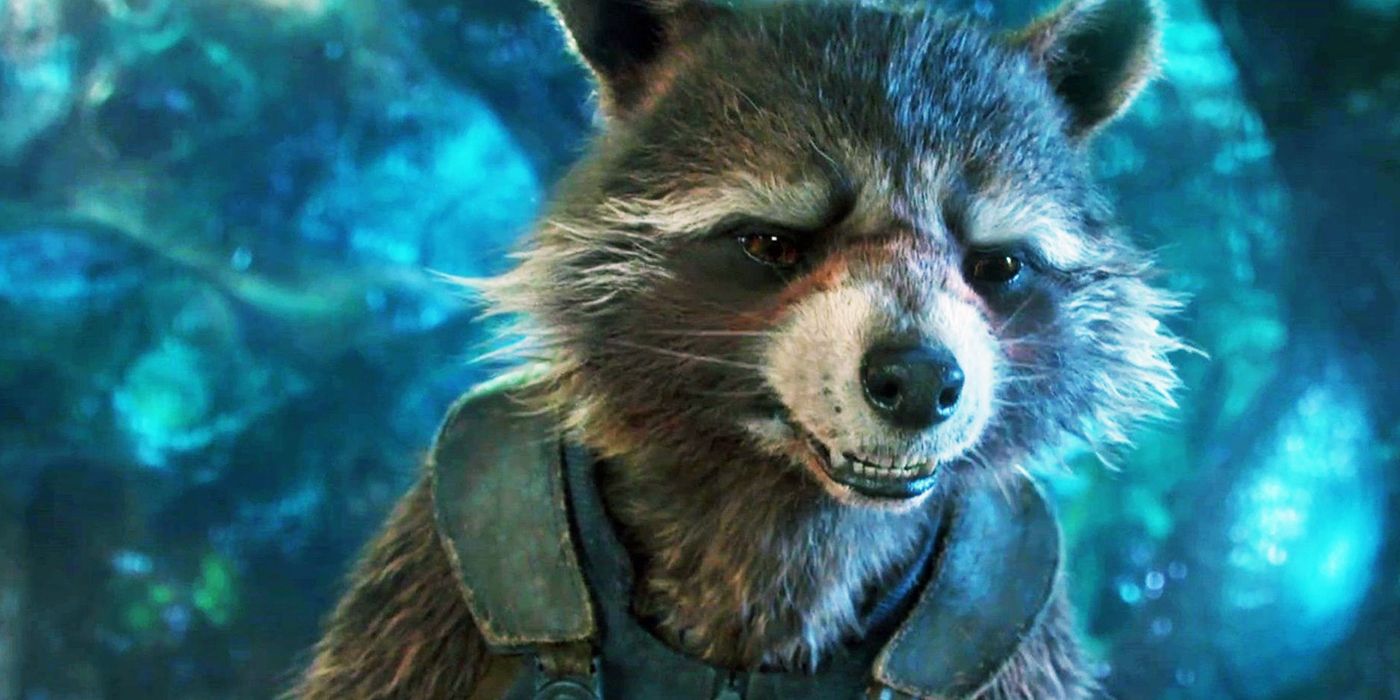 Image Via CBR
Second, we've got Bradley Cooper. He's the voice of Rocket Raccoon, and he made headlines in A Star is Born; that's impressive enough without us mentioning his other films, like Silver Linings Playbook and American Sniper. (But we'll mention those too.)
Image Via Zimbio
Third, but certainly not least, is Emma Tillinger Koskoff. You may not know her name, but you're likely to know her work. Screenplay Daily broke the news a few years back that Koskoff joined the Martin Scorsese production company Sikelia Productions in 2003 and, in only a few short years, was promoted to Production President in 2006. She was one of the producers on The Wolf of Wall Street and has been a driving force in Scorsese's films for the last ten years.
Come 2017, we got news that Scorsese himself would be the producer along with Scott Silver and Todd Philips. Todd Philips and Scott Silver are now the sole screenwriters, and Scorsese himself has left. But Emma Tillinger Koskoff stayed. Now it might seem I'm hammering this point in, and I am. With good reason.
Let's look at what we got:
Image Via IMDB
Robert DeNiro. Yeah, he's really all we need. He's been in a great many of Scorsese films, but his first notable one is Taxi Driver.
Image Via IMDB
Here's the premise, courtesy of IMDB: a mentally unstable veteran works as a nighttime taxi driver in New York City, where the perceived decadence and sleaze fuels his urge for violent action by attempting to liberate a presidential campaign worker and an underage prostitute.
Dark. Gritty. Grim. Those three words are most often used to describe this film. It's a descent into madness as one man slowly loses himself in the crowds of the city. The film is rife with looming shots of harsh city streets, crowds bustling around and blending formlessly together, endless cigarettes being smoked down to the filter.
Image Via Daily Mail
Sounds like anyone? Maybe you're not convinced. Maybe the fact that Thomas Wayne is apparently running for Mayor in the upcoming film doesn't mean Joaquin Phoenix will shoot him Tim Burton style with shots reminiscent of Robert DeNirio firing at Mayor Palantine. Maybe the fact Joaquin Phoenix ends up becoming the Joker doesn't make you think of the movie where this guy…
Image Via Mental Floss
Became this guy.
Image Via Rotten Tomatos
You talking to me? Well, I'm the only one here.
But these people were certainly reminded:
JOKER looks fucking insane!!! Has a very TAXI DRIVER vibe to it, but def a lot more twisted. You'll see the footage we just saw tomorrow. #CinemaCon

— Jason Guerrasio (@JasonGuerrasio) April 2, 2019
Right: Taxi Driver
Left: #Joker

Joaquin Phoenix going full Travis Bickle. https://t.co/cLIHJ0klWB pic.twitter.com/AZsKw1p0Nn

— Zack Sharf (@ZSharf) April 3, 2019
The absence of Batman in this trailer make Joker both hero and villain. Will Joker get taken down by a cop or just get away with it all? Whatever it all is🤷‍♂️… There's a reasonable argument that Phoenix is the most underrated actor today and the Taxi Driver vibe here is chilling pic.twitter.com/DgMcdTAJt4

— Ben Bateman (@benbatemanmedia) April 3, 2019
Finally: Taxi Driver, but with the Joker! https://t.co/WznwoPQqIv

— Slate (@Slate) April 3, 2019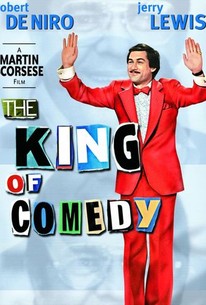 Image Via IMDB
Robert De Niro, but in The King of Comedy, which also was directed by Scorsese. Here's the premise, again from IMDB: Rupert Pupkin is a passionate yet unsuccessful comic who craves nothing more than to be in the spotlight and to achieve this, he stalks and kidnaps his idol to take the spotlight for himself.
Let's replace Rupert Pupkin with "Arthur Fleck" or "The Pre-Joker Joker," and we got our Joker movie. Seriously. Just look at these images:
IMage Via Collider
Joker, head thrown back, sporting a white polka-dot suit.
Here's a still from The King of Comedy:
Image Via Indie Wire
They wearing the same suit! Heck, the red suit Phoenix is wearing in these leaked set photos…
Image Via USA Jacket
….looks like Pupkin's.
Image Via Public Transportation Snob
Tomorrow you'll know I wasn't kidding, and you'll think I was crazy. But I figured it this way: better to be king for a night than schmuck for a lifetime!
Polygon
summed it up with this: "The script was reported to have 'ties' to 
The King of Comedy
; the latest poster should dispel any doubts as to that being the case."
That should be obvious. The King of Comedy is about a man who tries to be a comedian but doesn't yet know that he just isn't funny. And you know what?
Image Via Zoom Comics
Batman thinks the Joker isn't funny, but Batman isn't in this movie, and that should scare us. When he kidnaps his comedic idol, played by Jerry Lewis, Pupkin doesn't even have a loaded gun, but he's absolutely terrifying.
"Tomorrow you'll know I wasn't kidding and you'll all think I'm crazy," Pupkin tells his idol, "but I figure it this way: better to be king for a night than a schmuck for a lifetime."
Image Via Youtube
Throughout this film, we are entangled in Pupkin's brain, and in there it's nothing but ego. Pupkin is funny. Pupkin is the greatest, loved by all, hated by only the fools. He's a man who deserves his shot at the big leagues, and if he doesn't get it, he's going to loose it. Maybe he does. The ending of the film shows Pupkin getting what he wanted: a show with an eager audience who can't get enough, but the tone leaves us unsettled. Is this real? Or has he become completely lost in the narrative of his own construction?
Fandom summed up the film as: "a cautionary tale about the kinds of rewards and adulations we shower on celebrities. Don't be fooled by the word "comedy" in the title. This flick isn't there to make you laugh. It's there to scare you."
https://twitter.com/katerbland/status/1113224638337654786
Plus, Pupkin even meets up with another stalker, Masha, who aids him in his quest to kidnap Jerry and blackmail the studio into giving Pupkin his literal 15 minutes of fame. Notable, IGN notes that Marsha, played by Sandra Bernhard, delivers "a proto-Harley Quinn performance."
Image Via IMDB
Then there's Robert De Niro, but in Raging Bull, which was also directed by Scorsese. Here's the premise, again from IMDB: The life of boxer Jake LaMotta as the violence and temper that leads him to the top in the ring destroys his life outside of it.
Image Via Mubi
I hear your words, "the Joker ain't no boxer!" Well, he can fight, but that's not the point. The film starts off in 1964 when an aging boxer named Jake LaMotta practices a comedy routine. The film is about how this man fights and keeps fighting, ultimately realizing his life is a joke. (And what a mood.)
Image Via Robert Ebert.com
"I'm the best, I can take it more than anybody."
It's the internal life splattered on the silver screen, just like with Taxi Driver, just like with the next film we're going to look at (yes, that too is Scorsese).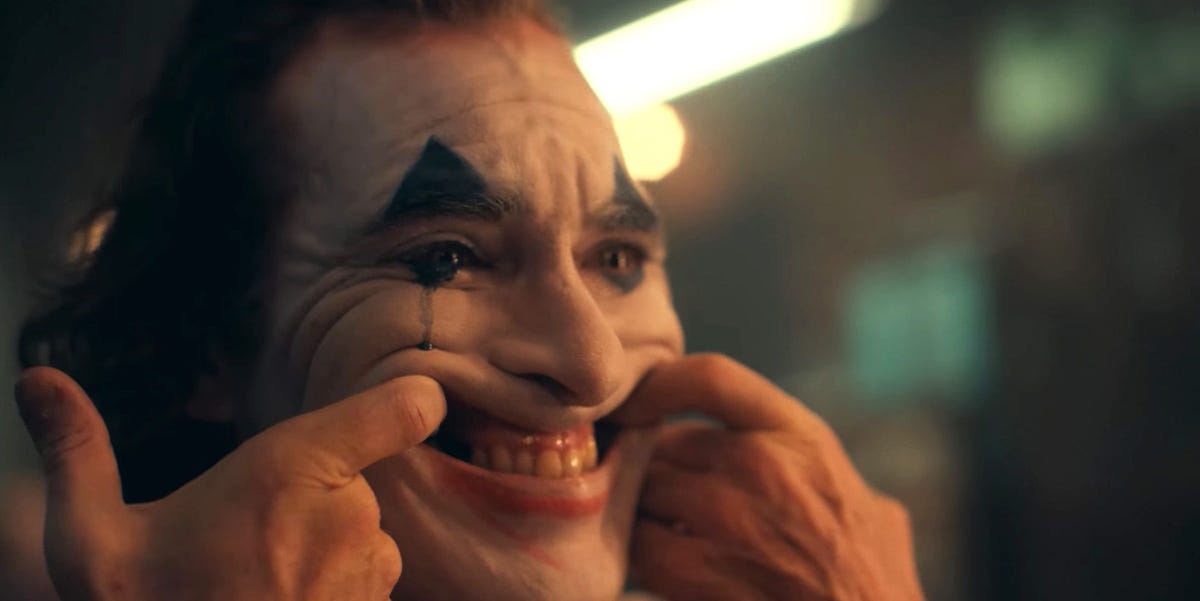 Image Via Digital Spy
Deadline even mentioned the film back when the movie was first announced in August of 2017:
The intention is to make a gritty and grounded hard-boiled crime film set in early-'80s Gotham City that isn't meant to feel like a DC movie as much as one of Scorsese's films from that era, like Taxi Driver, Raging Bull or The King Of Comedy.
Image Via Collider
In each of these three films, the character's internal life is splattered on the screen. They are directionless people who find a direction that leads them hurdling towards a terrifying path.
"I used to think my life was a tragedy, but I now realize it's a comedy."
These films are character studies, which is exactly what Joaquin Phoenix has been gunning for. He told Collider:
Three or four years ago, I called my agent and said 'Why don't they want to take one of these characters and just make a lower budget film about it, a movie but a character study, and why not take one of the villains?' And I thought, 'You can't do the Joker, because, you know, it's just you can't do that character, it's just been done.'
Oh, it will be done, and I'm screaming for this movie. These films seem to serve as a template to give this classic comic book character a fresh new origin, and hopefully this film will be new but familiar territory instead of a whirlwind of a chaos.
But I'm hopeful, and you know why?
The JOKER teaser is pretty great. Joaquin never disappoints. I'm in. #cinemacon

— Josh Horowitz (@joshuahorowitz) April 2, 2019
Featured Image Via Barstool Sports