The nighttime can be the best time for reading. It's calm, quiet, and you can leave the stress of the day behind as you flip through the pages of your favorite book. But reading at night can also be a pain! You want to lay in bed and get ready for sleep, but the room  is too cold, the lighting isn't right, and all in all you just cannot relax!
These products will help you with any of your late night reading needs. Just don't count on them helping you get any sleep.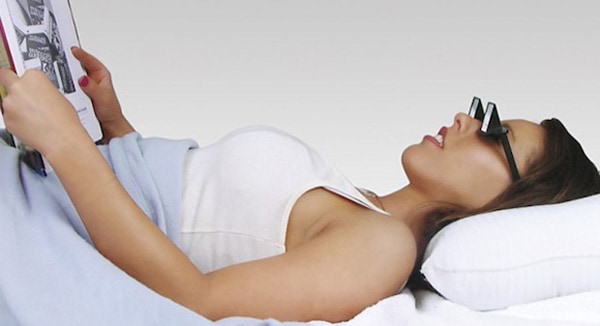 Image via Hobrr.
With these glasses, you can finally read while laying down without the strain on your neck or eyes! Just put them on, lay back, and the reflective mirrors will do the rest.
Sold by Anri via Amazon
Cost: 13.95 US Dollars
Image via Target.
For those extremely cold nights, or for anyone who likes a warm comfort while they read. Set the temperature to the right heat level for you, and then relax the night away!
Sold by Biddford via Target
Cost: 59.99 USD (currently on sale for 44.99 US Dollars)
3. MagniPros 3x Reading Magnifier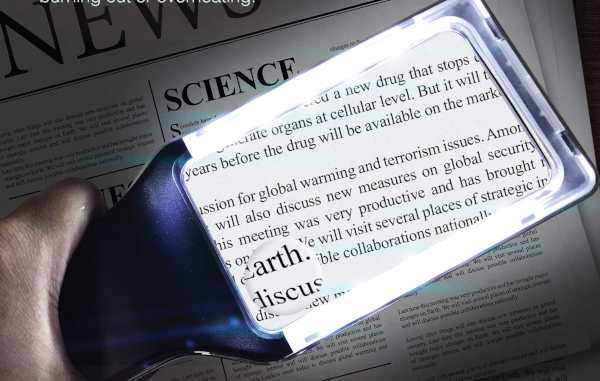 Image via Hobbr.
Sometimes you want to set the mood with your favorite read and turn the lights down. This light up magnifying glass will help you to see in the dimmest of settings.
Sold by MagniPros via Amazon
Cost: 39.99 US Dollars (currently on sale for 26.95 US Dollars)
4. Walter Drake Book Pillow Holder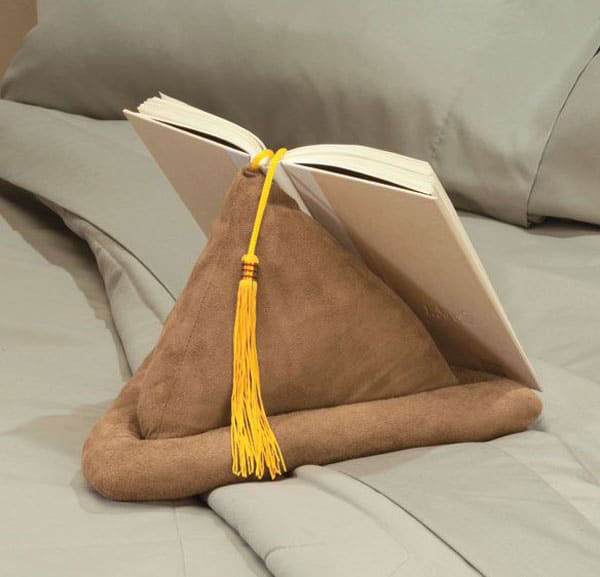 Image via Hobrr.
With this cushion, your book will be held up for reading. No hands required, except for page flipping of course. It also comes with a long tasseled rope sewn to the cushion to be used as a bookmark. When you need to answer the door for some midnight pizza, this will definitely come in handy!
Sold by Fox Valley Traders via Amazon
Cost: 14.95 US Dollars
5. Ember 10oz Temperature Controlled Ceramic Mug
Image via Google Express.
We've all been there. We have a fantastic book in our hand that's so entertaining we forget about everything else around us, including our late night drink. By the time we come to, it's already room temperature and not to our taste. Blech! At last a solution has been found!
This mug has Bluetooth and syncs up to an app on your phone. From there you can set the temperature of your drink and enjoy that relaxing lavender tea, sweet delightful cocoa, or energizing latte for however long you want. Or for at least as long as the battery lasts.
Sold by Ember via Best Buy
Cost: 79.99 US Dollars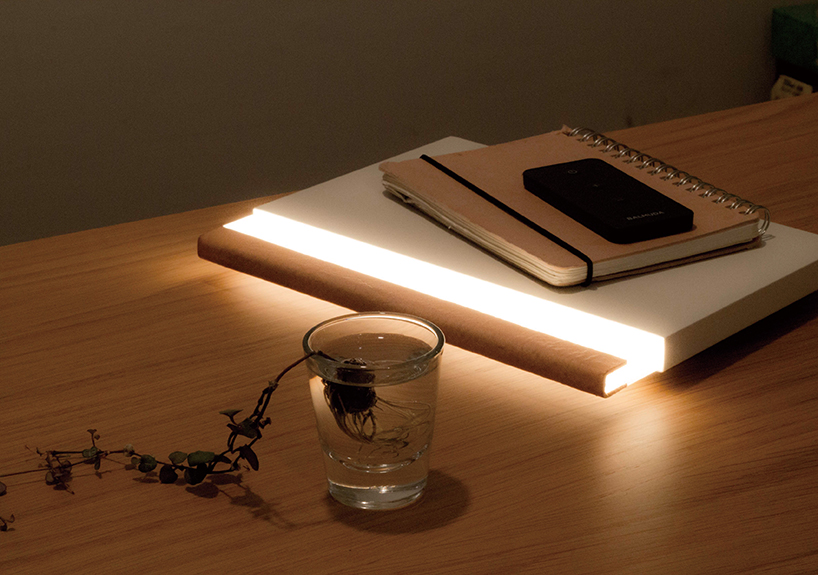 Image via Design Boom.
For anyone who wants to shed a little light in their library. This little book shaped light reveals its light when you pull it out of the casing it comes in.
It can also lie on its side to provide a little light wherever you are at home (or even away from home), or you can have it tucked away in your bookcase so you can see any other books you might want to read.
https://www.instagram.com/p/BZpbvzGgqn6/?utm_source=ig_web_copy_link
Sold By Y.S.M Products
Cost: 24,000 Japanese yen (roughly 220 US Dollars)
Image via SUCK UK.
Doubling as a dim light and the perfect place to have your book rest. This is the ideal book nerd nightlight!
This is awesome if you're the type who cannot sleep unless there's some light in the room. It's also great for seeing at night, so you don't knock your shin into the corner of the bed for the hundredth time in a row.
The cute house shape is also good for holding your place in your book.
Sold By SUCK UK via Amazon
Cost: 72.53 US Dollars
Featured Image via Etsy.