Today, June 18th, is National Splurge Day, an unofficial holiday that encourages us to treat ourselves a little more than we normally would. This could mean buying something a little pricey, enjoying a sweet treat, or even planning that special trip for yourself that you've been dreaming about for months.
Here are seven bookish ideas for how you can honor this holiday!
1. Set aside some time in your schedule to sit, relax, and read. If the weather is nice where you are, consider enjoying the sunshine and read outside. Pair your current read with your favorite coffee, tea, and/or favorite snack or treat. No matter where, or when you read, just take some time for yourself and get lost in a fantastic book.
2. You know that special edition of your favorite book you've secretly been eyeing for months? Consider dishing out some extra cash and buy it. We all deserve to buy ourselves a little gift every now and then. What better way than buying a beautiful copy of a book to happily display on our shelves?
3. If it's safe for you to do so, consider taking a little day trip to your favorite bookstore or local library. Let your stressors fade away for awhile and wander the shelves. Maybe you've had something on your TBR for the longest time, or maybe you want to surprise yourself and pick up something totally random. No matter the reason, let the quiet and calm allow you to relax and escape the real world for a few hours.
4. If you're someone who prefers audiobooks, consider taking a walk outside while you listen to your current read. Or, listen to the audiobook while you do an activity you enjoy, such as knitting, gardening, playing with your pet, or baking.
5. If you're a writer, dedicate some time today and make progress on your current project. Whether you're writing a novel, comic, nonfiction piece, or fanfiction, choose your favorite topic to write about, or your favorite part of the writing process, and do it! Brew a cup of your favorite tea and put on your go-to playlist, then get comfortable and write away!
6. If you're the type of person who likes treating others, consider buying your bookworm best friend or family member a new book. It doesn't even have to be an early birthday gift, or anything for a major holiday. Just let them know you're thinking about them and splurge on them a little!
7. Finally, my last suggestion is binge-watching your favorite TV series or movie based on your favorite book or book series. We all know that the books are usually better, but it never hurts to just watch our favorite stories come to life on the big screen. (Just try not to make too many comparisons on what was changed from the book to the film!)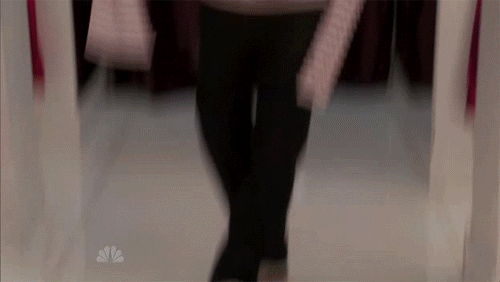 FEATURED IMAGE VIA CAULDRONS AND CUPCAKES