A lot of your favorite adaptations of books and comics could have a lot differently if different people were cast or, even crazier yet, involved.
Maybe these adaptations would have been better, maybe they would have been worse, maybe they would have been so different that you'd be watching a totally different movie!
I'll leave the opinion on how the film would have turned out to you, but there are seven popular adaptations that would have gone a lot differently, to say the least, if we had these people starred in the film instead.
A now infamous event cemented in movie history, Sean Young wanted to play Catwoman, and I mean she REALLY wanted to be Catwoman. Tim Burton's Batman was an international sensation that brought the caped crusaders back into public consciousness, permanently making him an icon who was, well, not the Adam West version. Tim Burton's Batman legacy wouldn't even exist without the weirdness of Batman Forever or the campiness of Batman and Robin!
Granted, many (myself included) blame the camp of the Joel Schumacher follow-ups on the fact that Batman Returns was so bloody dark, which led the studio to freak out and making Val Kilmer say the line, "I'll take drive through." Before Batman Returns, hit theaters, it had quite an interesting production process. Batman Returns. It starts with Tim Burton's Batman, believe it or not.
Sean Young was cast as Vicki Vale, but was forced to drop out after breaking her arm during rehearsals for 1989 film. As a result, she really wanted to be in Batman Returns, and I mean she REALLY wanted to be a part of the movie. So much so that she visited the production offices dressed in a homemade Catwoman costume, demanding an audition. Reportedly, Tim Burton wasn't on set.
Michelle Pfeiffer ended up getting the role.
Sorry Sean Young. At least she's a good sport about it. Recently she's quoted as saying:
If these Warner Bros. executives now were really good businessmen, they'd let me play Catwoman today, and I'd make a smash amount of money
If you want a look at Sean Young as Catwoman, she also appeared on the Joan Rivers Show in costume.
Johnny Depp has been accused of basing his performance as Willy Wonka in Tim Burton's remake of the Roald Dahl story, on Michael Jackson. In response, Depp said the similarities to Jackson never occurred to him, but instead compared Wonka to Howard Hughes due to his "reclusive, germaphobe, controlling" nature. Regardless, it's fitting that Michael Jackson almost played the eccentric character.
In Randall Sullivan's Untouchable: The Strange Life and Tragic Death of Michael Jackson, the author recounts how Jackson "recorded an original soundtrack for the film at a small studio in Los Angeles" and showed Warner Brothers the soundtrack.
They loved it, agreed to pay anything for it, but he said he would give it to them for free as long as he was cast as Willy Wonka.
The book quotes Marc Schaffel, Jackson's executive producer:
I think Tim Burton wanted Johnny Depp all along, but the reason Warner Brothers gave, when I pressed them, was 'We can't have this guy starring in what would be a children's movie. As a marketable idea, it doesn't work'
Jackson refused to give them the soundtrack unless he was Willy Wonka. Not a background character, not a supporting character, not one of those Oompa Loompas…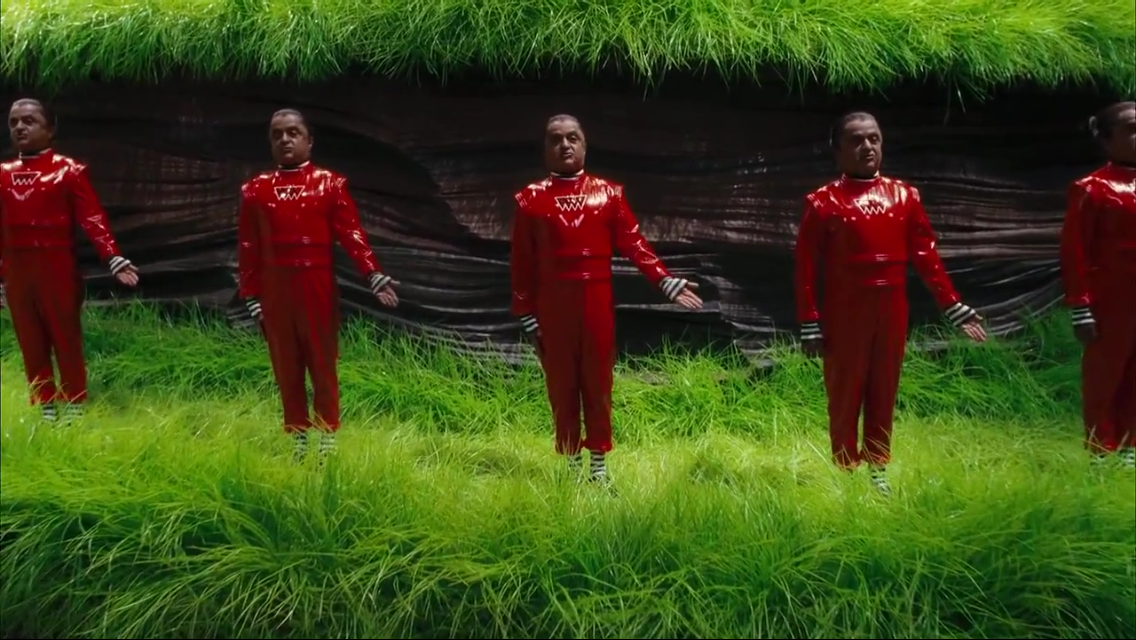 …just Willy Wonka.
Warner Brothers refused, and Jackson shelved the soundtrack. This is unfortunate, especially since Marc latter notes that he's sure that the soundtrack "would have won [Jackson] an Academy Award"
Image Via Amazon
The movie based on Bret Easton Ellis' controversial book spent years in development in hell, after once Mary Harron was brought on board everything seemed like it was fine. Mary Harron would be the director and word around the street was Christian Bale would star as Patrick Bateman.
Image Via IMDB
Behind closed doors, however, Lionsgate was interested in pursuing Leonardo DiCaprio for the lead role, arguing Bale was not famous enough.
However, Harron was refusing to meet with DiCaprio and told the studio she thought DiCaprio was too boyish and wouldn't fit because the actor had become a full blown teen idol following Titanic and Romeo + Juliet.
Going forward with DiCaprio, the actor drafted a shortlist of replacement directors, including Oliver Stone, Danny Boyle, and Martin Scorsese. Stone was brought aboard, but could not agree on the film's direction. Luckily, Harron and Bale came back under the agreement that the budget would not exceed $10 million and DiCaprio departed at the behest of his agent to, you know, not play a probable serial killer.
Let's cleanse our palates by going back to the first X-Men. Comic book adaptations weren't taken seriously at the time, but with the smash hit of Blade, a rated R comic book movie staring a black man, Fox was aching just to make bank on a Marvel property they had newly acquired.
They had to get the casting just right, but Michael Jackson once again danced his way and wanted a part in this movie too. As who? you might be wondering?
Well, unless you already know you're not going to guess it. Let's just hear what screenwriter David Hayter – a key component of Fox's early X-Men movie franchise –has to say:
Michael Jackson came in because he wanted to play Professor X. It was amazing.
Would it? I have no idea how that would have played out.
All in all, Professor X owns a school of mutants and Michael Jackson wanted to play him.
While not as dramatic as the other two, Jennifer Lawrence auditioned for a role in Twilight. As a young actress, she was going around Hollywood trying to get roles. Of her experiences auditioning before she made it big, she says "You just get like five pages [at the audition] and they're like, 'Act monkey.'"
Lawrence also admitted that she hadn't the slightest idea that Twilight would turn into such a big deal, adding back in December 2012 in an interview with The Guardian that:
I remember when the movie first came out, seeing Kristen Stewart on the red carpet and getting papped wherever she went…I had no idea Twilight would be such a big deal. For me, and I'm assuming for her, it was just another audition. Then it turned into this whole other thing.
If Jennifer Lawrence was cast, does that mean that Kristen Stewart could have been Katniss Everdeen in The Hunger Games?
Image Via Amazon
? Spider-Man, Spider-Man, does whatever a Spider can
Spins a web, and he's lots of fun
Hold up, he was almost Michael Jackson?
Yep, before Tobey was cast, Michael Jackson wanted to be the man whose playing a high school student behind the mask.
Stan Lee himself revealed that Jackson had met with him "a number of times".
In fact, he (Jackson) came to my house once with his son, and I remember my wife took care of his son for about an hour while Michael and I were talking.
Here's a clip below.
https://www.youtube.com/watch?v=Jq6Wrm4KdFo
Jackson wanted to be Spider-Man, but upon learning that Stan Lee, the creator of Spider-Man along with Steve Ditko, didn't own the rights to the character, he wanted to buy Marvel. Obviously that deal never went through, but there's a universe out there where Jackson doesn't own the rights to the Beetles songs but instead owns Marvel.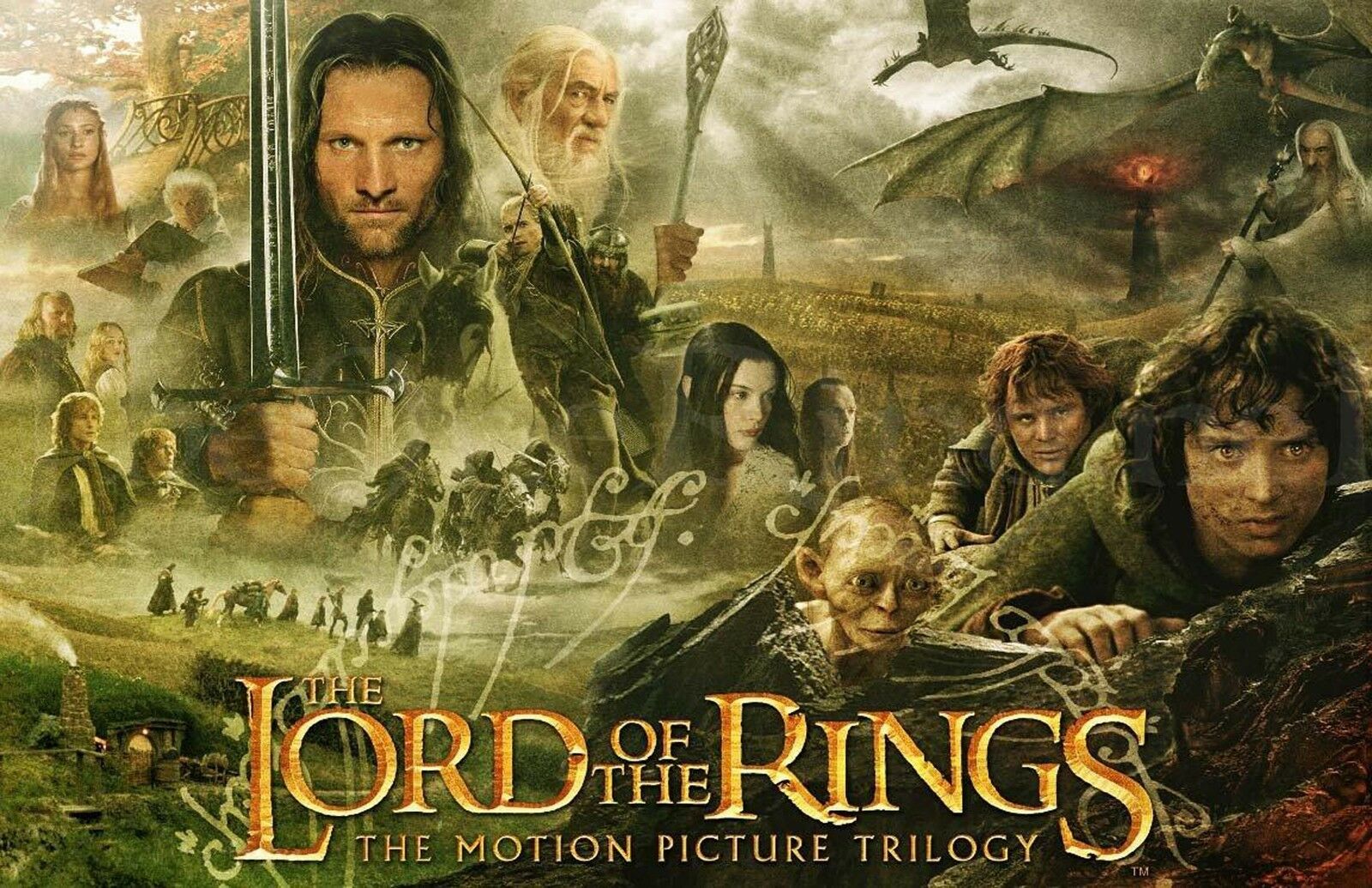 Image Via
LOTR Wiki – Fandom
Lord of the Rings has been adaptation twice with Ralph Bakshi's 1978 cartoon adaptation of The Lord of the Rings and Peter Jackson's award-winning trilogy, but we also got another adaptation. Do you know by who?
Well, speaking of the Beatles…
Image Via Grammy
In 1963, the Beatles accepted a three-movie deal offered by the United Artists production company, however only made two movies: the mockumentary A Hard Day's Night and the adventurous James Bond parody Help!
Their third film was never made, but that doesn't mean they didn't have some wacky ideas, and when I say 'ideas' I mean one idea.
They wanted to make an adaptation of J.R.R. Tolkien's The Lord of the Rings trilogy, based on Tolkien's work, which they would honor "by creating an epic psychedelic adaptation that would feature their original songs".
Image Via
Zocalo Public Square
The Beetles dream of having the director Spartacus, Lolita, and Dr. Strangelove Stanley Kubrick. He said 'no', believing it was too complex for the silver screen, and opted to focus on 2001: A Space Odyssey.Meanwhile, the Beetles didn't even have the rights to make the movie. They were confident, however, when they spoke to J.R.R. Tolkien.
Image Via Variety
He declined, and the project was dead in the water.
Yes, they wanted Stanley Kubrick to direct it. Paul McCartney confirmed it to Peter Jackson.

John Lennon wanted to be Gollum, Paul was Frodo, Ringo was Sam and George was Gandalf.

— John McGinley (@jhnmcgnly) July 31, 2018
Now I know I said before that "I'll leave the opinion on how the film would have turned out to you," but I don't care. This would have been awesome.
Featured Image Via Time Magazine