Everyone's favorite trashy teen drama is getting ready for season four and the show's panel at San Diego Comic Con last weekend teased fans with exciting tidbits about the upcoming season, which is set to premiere October 9th on the CW.

1. There will be a Halloween episode.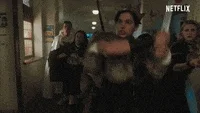 It may come as a shock that this teen-driven thriller/ drama/ horror/ crime/ mystery montage of a television show has never celebrated Halloween on screen. Luckily, writers have confirmed a Halloween special, bound to include revealing costumes (I'm looking at you, Cheryl), exciting party scenes, and real life horror elements thrown in.

2. The first episode will honor Luke Perry.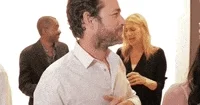 Following the tragic news of Luke Perry's passing, fans were left wondering how the show would cope with such a loss. Series creator Roberto Aguirre-Sacasa confirmed at the panel that the first episode of season four will honor Perry and his character, Fred Andrews with a special guest star of Perry's 90210 costar, Shannen Doherty. There is no doubt that the premiere will be a tear-jerker as fans say goodbye to the character and the actor alike.

3. Choni, Choni, and more Choni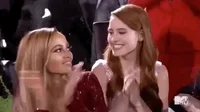 Confirming the presence of Cheryl and Toni's rocky relationships allowed many fans to breathe a sigh of relief. Aguirre-Sacasa also revealed that the show will explore Toni's backstory further. Taking a deeper dive into the pretty poison will undoubtedly add depth to her character and her relationship with Cheryl. This is one relationship and character arc we can all be happy to see persist.

4. More musical episodes


Thankfully, the cast and creator also confirmed the continuation of the now infamous musical episodes. Riverdale High's favorite director, Kevin Keller, will be back to direct yet another musical. There are no talks yet on what musical the gang will be putting on as their final senior year performance, but at least we always have KJ Apa's dance moves to look forward to.

5. Jughead will be spending his senior year elsewhere.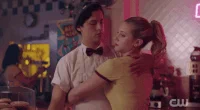 The sad news that Jughead will be attending a prep school for his final year of high school surfaced during the show's panel. This will definitely cause problems for his and Betty's relationship. Between learning they share a new half-sibling and things between their parents heating up, Bughead's relationship will be tested greatly in the new season. But, after surviving serial killers, drug dealers, gargoyles, and cult leaders- the couple can get through anything…right?