The following plucky and familiar female celebrities offer real-world lessons and problems in a comedic and comforting way in their autobiographies. Settle down, have a laugh (and most likely a cry as well) as you divulge into the worlds of Hollywood's finest and funniest females.
I Might Regret This by Abbi Jacobson
Comedian and Broad City alum muses on the endings as she drives across the country by herself. Coming out of a break-up with a significant other and a Comedy Central show, Jacobson faces the next chapter of her life while tracking sleep patterns, reviewing local restaurants, and doodling album covers listened to along the way. Jacobson opens up about dating a woman for the first time in her career in an honest and comedic way. She combines anecdotes, illustrations, lists and notes to take the broad out of the city and onto the road for a shift in Jacobson's career while maintaining her sharp and witty familiarity.
This Will Only Hurt a Little– Busy Phillips
Following a launch (and cancellation) of her own late night talk show, Busy Tonight, fans must retreat to her 2018 autobiography to hear her raspy voice again. Recently opening up about abuse on the set of Freaks and Geeks and her own experience with abortion, Phillips has proven herself an advocate to be reckoned with. Revealing the secrets of Hollywood and the countless names Phillips has encountered during her career, This Will Only Hurt a Little exposes the experience of being a female in Hollywood in a new and honest way.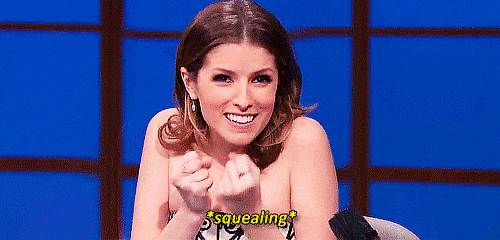 Scrappy Little Nobody– Anna Kendrick
Following the success of Pitch Perfect, Kendrick's 2016 memoir features a collection of essays about auditions, anxiety and A capella. Kendrick highlights the importance of her small projects and the fulfillment of small successes as an actor and singer. Kendrick pairs honesty and comedy in an absorbing way as she recalls going from a scrappy little nobody to a scrappy little somebody.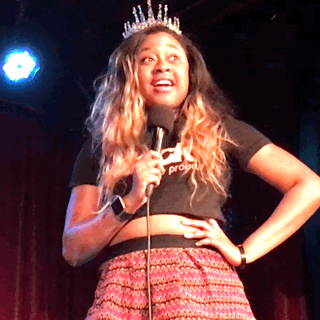 Everything's Trash But It's Okay by Phoebe Robinson
Following her first release, You Can't Touch my Hair, comedian Phoebe Robinson unveils her 2018 second act. Equally as smart and emotional, Everything's Trash But It's Okay does exactly what the title suggests- mask all the terrible turmoil in the world in dazzling comedy and relatability. Robinson shares cringey and comical personal anecdotes for readers to laugh at and pretend they can't relate to. This Girl Code alum proves her writing skills yet again and has us all hoping for a part three.
5. Anything by Mindy Kaling, Amy Poehler or Tina Fey
It would be unfair to address the comedians of Hollywood without mentioning these three boss-lady authors whose books have been making us LOL since 2011. Every book that these leading ladies release confirms more and more what we already knew about the hilarity and smarts of these three women. Each one of their books reveals how these stars came to be (and continue to be) with personal essays, lucid advice and inner workings of a comedian's mind we didn't know we needed. If re-runs of their respective sitcoms are not enough for you, dive into the pages of the just as bubbly and personal ladies behind the characters.
Featured Image via NPR