As 2019 continues on, we have a lot of book releases to look forward to. Heck, if you want to see the list of the top three books I can't wait for,
check out this list
.
Thank you for clicking on that.
Now you might notice that one of those books, Furious Hours: Murder, Fraud and The Last Trial of Harper Lee, is non-fiction. That book has not come out yet, but in honor of my anticipation here are five non-fiction books that have come out this year and are, above all, wonderful, eye opening, great reads.
Image Via Inlander
Released on January 22nd, Stephanie Land's autobiography beautifully describes her life, post-eviction, as she recalls being tossed onto the street, working as a maid in houses she could never afford just to make ends meet and struggling with poverty. With dreams of moving to Montana, attending college, and becoming a full-time writer, Land's life-long goals are always just out of reach, pushed back by childcare fees, heating bills, and rent. It's a memoir that takes you through the underbelly of America. Gritty, soul-crushing, this is one for the masses to take heart.
Don't believe me? Well, look at how the
Nation
 states, "[i]n the end, her life does take a turn that sets her on the path to becoming a published author. But it is not a kind of fairy-tale twist so much as a gradual confluence of good luck."
Image Via Amazon
Released January 15th, Joshua D. Mezrich's autobiography describes the tribulations and hardships of being a surgeon. Questions like "How much risk should a healthy person be allowed to take to save someone she loves?" or "Should a patient suffering from alcoholism receive a healthy liver?" are questions he faces on a daily basis, but nonetheless they are life changing.
A transplant surgeon by trade, the book opens with Dr. Mezrich, ferrying organs, getting aboard a small plane that winds up getting caught in a violent thunderstorm. The drama speaks for itself: not only are the passengers on the plane in danger, but the people who desperately wait for those organs are in danger of dying thanks to a storm they are far away from.
What's going to happen? Read the book, but know that on CSL's website Kevin Kovaleski, CSL Behring's Senior Director and Therapeutic Area Strategy Team Lead-Transplant, said, "Mezrich's book sheds light on a critical area of medicine, one that's ready for advancements, innovations and breakthroughs".
3. Becoming by Michelle Obama
Image by Amazon
Despite its release on November 13, 2018, Michelle Obama's autobiography is still going strong, and for good reason. The Guardian calls it "frequently funny," Vanity Fare states, "surprisingly candid, richly emotional, and granularly detailed that it allows readers to feel exactly what Michelle herself felt at various moments in her life," while the The New York Times noting that the book is more about motherhood than politics.
But I know what you're asking: What's my opinion? It's great!
2. The Collected Schizophrenias: Essays by Esmé Weijun Wang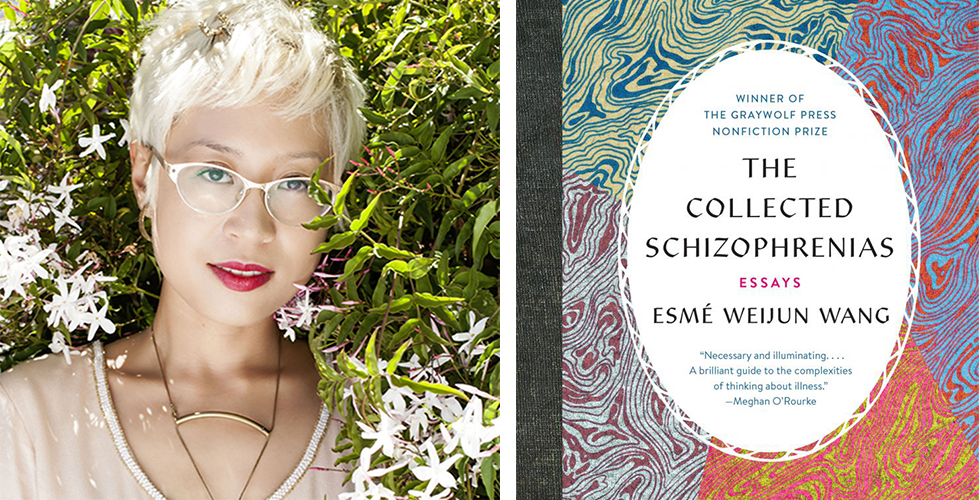 Image Via The Paris REVIEW
The New York Times writes that "[i]n Wang's kaleidoscopic essays, memoir has been shattered into sliding and overlapping pieces. . . . Her multifaceted arguments can be gratifyingly mind-expanding" and this book truly is mind-expanding. Winner of the Graywolf Press Nonfiction Prize, this collection of essays has stories that will break your heart, make you cry, and teach you about living with mental illness, as noted by The Paris Review which writes how it "examines schizophrenia from historical, medical, social, and emotional perspectives, and looks at the myriad ways it is misunderstood, including by the psychiatric community and schizophrenics themselves."
The book shows that living with mental illness isn't pretty, isn't horrifying, but at its core is completely human.
1.The First Conspiracy: The Secret Plot to Kill George Washington by Brad Meltzer and Josh Mensch
Image Via Amazon
Released January 8th, this book details the foiled plot to murder George Washington. George Washington, in case you didn't know, was this General guy who became President or something.
I kid. It's actually remarkable.
Back in 1776, the governor of New York and the mayor of New York City conspired to assassinate George Washington. It might have worked too, if it weren't for that pesky would-be counterfeiter and that iron mill foreman. It's exciting and is something straight out of a movie. It would be unbelievable, if it wasn't true. (Here's the SparkNotes-esque version on History Channel for those who don't like to read)
Don't believe me? (Why? I trust you, George)
National Public Radio
says, "
The First Conspiracy 
is an excellent book, enthralling and beyond fascinating, and it's sure to delight both fans of thrillers and American history."
Check it out.
Also check out Furious Hours: Murder, Fraud and The Last Trial of Harper Lee when it hits bookshelves May 7th.
Featured Image Via Bookbub