More and more high schools have been adding modern novels into their literature curriculum, which allow teenagers the opportunity to enter the current realm of books instead of staying stuck in the past. Despite the immense significance of literary classics, their themes and motifs can often be outdated and not relatable to a young audience. While coming of age masterpieces offer great insight into the minds of adolescents, more recent releases seem to have just the advice and spunk that high schoolers should be required to absorb in a classroom setting.
Autobiographies make readers feel that they are talking directly to the authors. They leave nothing to the imagination—not confusing the reader with metaphors and symbols to muse over for hours and hours. Patti Smith, who may be foreign to the high schoolers of today, relates a common story of leaving home and chasing a dream in the big city. Taking place mostly in the 1970s, readers learn about a different kind of New York City riddled with drugs and sex, but also with music and poetry. She writes of finding herself in her passion for writing and playing music. Despite the different time period, Smith offers familiarity in her situation and the figures she meets along the way. The memoir acts as an encyclopedia of famous artists, writers and musicians as she runs into the likes of Andy Warhol and William Burroughs.
Smith centers her memoir around her relationship with photographer Robert Mapplethorpe. The couple rotates through being friends, lovers, roommates and ultimately soulmates. She gives a raw and honest depiction of the challenges of love and relationships in a tangible way. Smith's ability to discuss such common topics in an artistic, yet familiar way can reach readers of any age, but could be especially vital to those about to enter a journey of love, loss and self-expression of their own.
2. Persepolis by Marjane Satrapi 
Marjane Satrapi presents her life through comics. Her graphic novel documents her life from childhood to adolescence in revolution-time Iran. This novel offers the similar themes of finding yourself and growing up set in the contexts of a completely different world. Satrapi highlights all the common feelings and frustrations of being a kid in a succinct and digestible way.
The use of images in Satrapi's text allows students to not only read, but now see experiences they can relate to, such as: speaking out against a teacher, sneaking out at night to meet with friends or ending your first relationship and dealing with heartbreak. The themes of Persepolis transcend borders, while also giving foreigners an insight into growing up during a revolution. Adolescence is commonly referred to as a rebellious time for young people. When set against the background of an actual political revolution, Satrapi's message jumps off the page.
It's not secret that the high school summer reading list is very straight. With an over-saturation of Catherine and Heathcliff or Romeo and Juliet, the actual existence of queer literature becomes questioned. Students are forced to rely on the hidden subtext of Gene and Finny's relationship in A Separate Peace to get a fix of the world of queer theory that lays beyond high school classroom walls. Hollinghurst provides beautifully written queer stories that avoid stereotypes without sacrificing depth in his characters.
The Swimming Pool Library in particular follows wealthy and popular Will who saves the life of Lord Charles Nanwitch. The two end up working together as Nanwitch asks Will to read his past journals and write a biography. Through this work, Will learns the startling truth about the stream of progress of the LGBTQ+ community in history. The novel acts as a history lesson, as well as a beautiful piece of literature that reveals harsh truths and beautiful realities of queerness in the past and present.
Lahiri's collection of short stories allow for shorter, more digestible stories that include a multitude of different lessons and takeaways. Lahiri explores the feeling of being pulled in two different directions culturally as an Indian woman living in London and the United States. Feelings of otherness and strangeness in an environment can become overwhelming in a time of change such as adolescence. Lahiri beautifully crafts stories about characters you cannot help but fall in love with on the twenty pages in which they exist.
One story in particular, 'Sexy', focuses on the struggle of feeling comfortable in your own body. No one understands this feeling better than adolescents who are trying to find a home in their new post-puberty bodies. Lahiri's stories reveal the longing to be apart of something and the difficulties in doing so- whether that be a different culture, a different friend group, or a different person altogether.
5. Kindred by Octavia E. Butler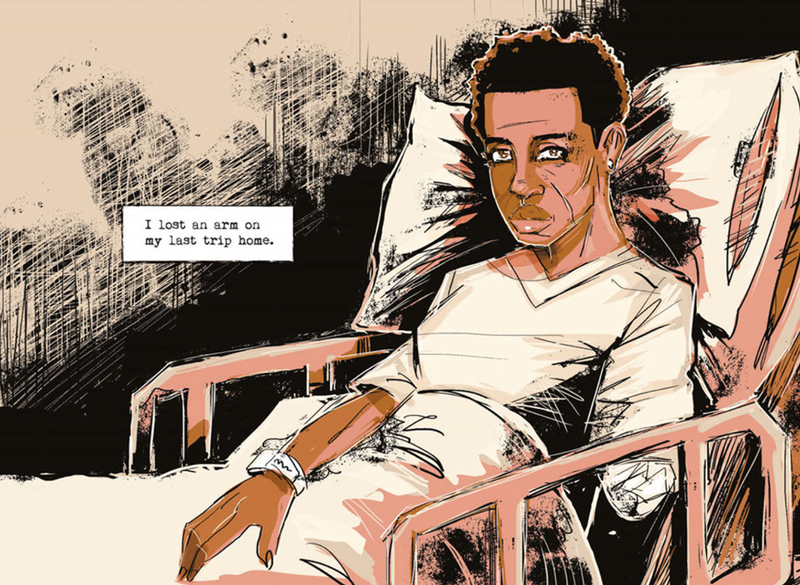 Published in 1979, Kindred may not necessarily be considered modern. However, Butler's ability to combine science fiction with slave narrative is way ahead of her time. Kindred follows Dana who finds herself transported to pre-Civil War Maryland on a slave plantation from her 70's Los Angeles home. She has to survive in the world of her ancestors to be able to live in better, more equal, days.
The combining of genres adds interest to the slave narrative story, which has been told many times artfully, but never like this. It shows the sharp contrast of the modern world to the past. Based in the 1970s, current readers find themselves transported to two places as society has progressed even further in the fifty years since. Butler's novel gives students a reminder of the history they come from and the amazing progress made by amazing people in history. It also serves as a remind of how easily the past can reappear. It exudes progress and reformation and in our world today, we need this more than ever. There will never be a time when high school students should not be reminded of their pasts and be able to question their present.
Feature Image via Unsplash 
Enjoying Bookstr? Get more by
joining our email list!
Bookstr is community supported. If you enjoy Bookstr's articles, quizzes, graphics and videos, please join our Patreon to support our writers and creators or donate to our Paypal and help Bookstr to keep supporting the book loving community.
Become a Patron!