Just because you wrote a good book doesn't mean you haven't killed someone. In fact, just because you haven't written a good book doesn't mean you haven't killed someone. Heck, you could not write a book, not intend to write a book, and still kill someone. But that's not what this site is about. This site is about books, and occasionally the worlds of literature and murder overlap. Here are five authors who murdered someone.
5. William S. Burroughs
As the story goes, he didn't mean to kill her, but he did. A key member of the Beat Generation, William S. Burroughs appears in Jack Kerouac's breakout 1957 novel On The Road. Written on one long scroll of paper so he didn't have to change pages on his typewriter, Jack Kerouac wrote this iconic piece of literature in three weeks in April of 1951, fueled by coffee. William S. Burroughs was the inspiration behind On The Road's character of Old Bull Lee.
IMAGE VIA FAMOUS AUTHORS
William S. Burroughs had his own writing career long before On The Road was published. In fact, his first novel, Junkie, was released in 1953, a first-person narrative about a man struggling with heroin addiction. This novel was published initially under the pseudonym William Lee.
IMAGE VIA AMAZON
But let's go back to 1951. While in Mexico City, Burroughs and his second wife, Joan Vollmer, were drunk while she was undergoing withdrawal from a heavy amphetamine habit. Drunk and a little high, they decided to play William Tell.
For those who don't know, William Tell is a game in which one player shoots an apple off the top of another person's head, usually with a crossbow. However, in this instance, Joan placed a highball glass on top of her head and William S. Burroughs used a pistol to attempt to shoot it off. Unfortunately, he missed.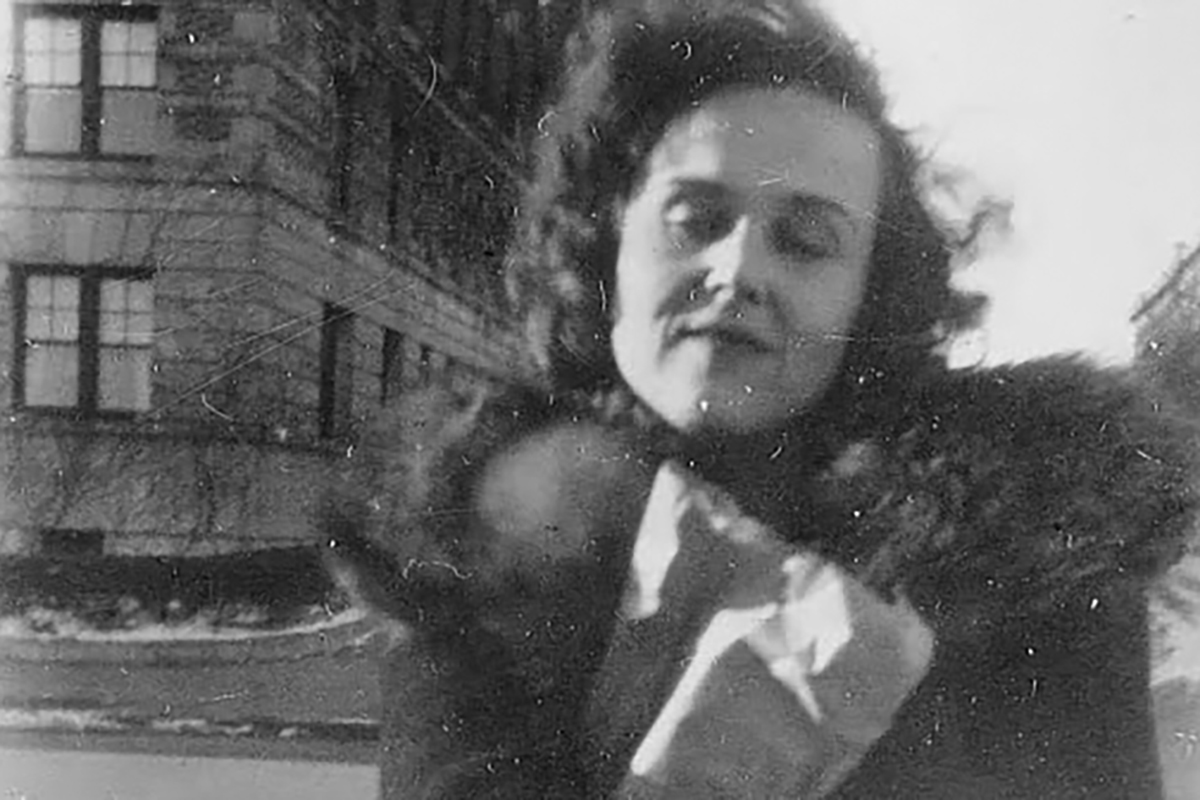 IMAGE VIA OPEN CULTURE
While awaiting trial, Burroughs wrote the novel Queer about a young man looking for Yage, a hallucinogen, in South America. At the end of his trial, Burroughs was given a two-year suspended sentence and in 1959 his magnum opus, Naked Lunch, was published.
IMAGE VIA THE TOOLBOX
William Seward Burroughs II, post-modernist author and primary figure of the Beat Generation, died on August 2nd, 1997 at the age of eighty-three.
4. Anne Perry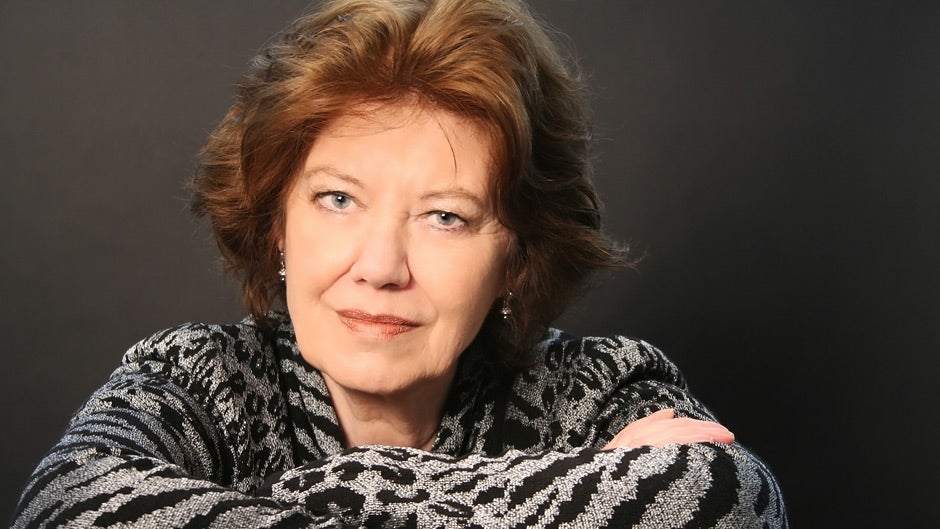 IMAGE VIA PENGUIN RANDOM HOUSE SPEAKERS BUREAU
Author of the Thomas Pitt detective series and the William Monk detective series, Anne Perry is an English author whose life story was the basis for Peter Jackson's film Heavenly Creatures. Released in 1994, the film follows the 1954 Parker-Hulme murder case about two teenage friends, Pauline Parker and Juliet Hulme, who eventually murdered Parker's mother.
Parker was sixteen at the time, while Hulme was fifteen. According to The True Crime Library in Christchurch, New Zealand, the girls bludgeoned the woman to death with half a brick enclosed in an old stocking before running into town and claiming that Parker's mother had fallen and hit her head.
IMAGE VIA AMAZON
Their story fell apart upon closer inspection and the two were arrested. Too young for the death penalty, the girls each received five years in prison.
At the time of the film's production and release, it was not known that upon her release from prison, Juliet Hulme had changed her name to Anne Perry.
After the film was released and Perry's identity discovered, the New Zealand Herald claimed, "…Perry has told the London Times Saturday Magazine that although they were never lesbians the relationship was obsessive".
On her website, Anne Perry writes, "I began the 'Monk' series in order to explore a different, darker character, and to raise questions about responsibility, particularly that of a person for acts he cannot remember. How much of a person's identity is bound up in memory?"
3. Blake Leibel
Not everyone who authors graphic novels with shocking descriptions of murder is a murderer themselves, but this guy is.
IMAGE VIA NATIONAL POST
In 2015 the graphic novel Syndrome was published, containing unsettling depictions of bloodletting and, straight from CBS Los Angeles, it transpires that Blake Leibel murdered his girlfriend and left her body "drained of all of her blood in a crime that a prosecutor said mirrored the script of a graphic novel he co-wrote."
IMAGE VIA NATIONAL POST
The Los Angeles Times also notes that Leibel, "was expressionless. Dressed in a yellow jail shirt and blue scrubs, he uttered only one word, answering 'yes' when the judge asked if he would waive his appearance at an upcoming court hearing".
He was convicted in June 2018.
Image Via Los Angeles Times
Before his graphic novel, he worked on 2008's Spaceballs: The Animated Series, based on the 1987 film by Mel Brooks, as a creative consultant.
2. Liu Yongbiao
IMAGE VIA FOR READING ADDICTS
Back in 2005, Chinese writer Liu Yongbiao broke onto the scene with his story collection, A Film, which won China's highest provincial critical achievement: the Anhui Literature Prize. In 2010, his novel about a writer implicated in a wave of unsolved murders, The Guilty Secret, was published.
In 2013, he cemented his literary status when he was elected to the China Writers Association.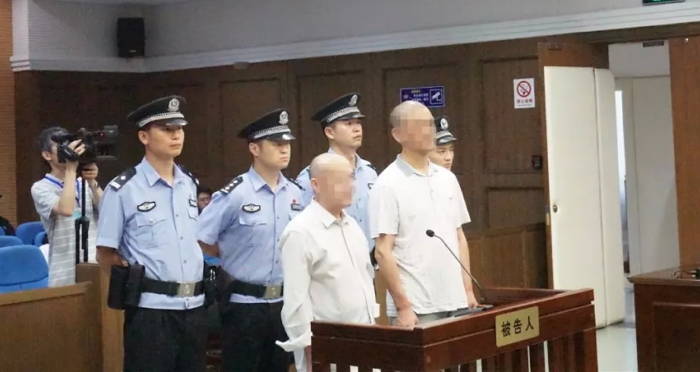 Image Via All That's Interesting
Backtrack to November 29th, 1995, when Liu and a friend, Wang Mouming, checked in a guesthouse. All That's Interesting states that they had "the intention of robbing other guests" but "when the two were caught stealing by a guest, Wang and Liu are believed to have used clubs and hammers to kill the guest as well as the guesthouse's two owners (an elderly couple) and their thirteen-year-old grandson in order to completely cover their tracks."
Twenty-two years later, Shanghaiist reported that blood samples led investors to the fifty-three-year-old writer and the sixty-four-year-old legal consultant.
IMAGE VIA SOCIAL NEWS DAILY
The NY Post states that Liu told the investigators who arrested him that, "I've been waiting for you all this time".
1. Mark "Chopper" Read
Image Via Pinterest
Have you read Mr. Read's work? He wrote crime novels and several children's books, one of which was called Hooky the Cripple: The Grim Tale of the Hunchback Who Triumphs, published in 2002 by Pluto Press and illustrated by Adam Cullen.
According to ABC News, Mark Read spent his early years robbing drug dealers before kidnapping and torturing members of the criminal underworld. Eventually, he was caught and charged with armed robbery, assault, and kidnapping. Perth Now reports that he spent only thirteen months outside of prison between the ages of thirty and thirty-eight. He also cut off his ears in prison.
Later in life, Mark Read found solace in writing.
IMAGE VIA THE TELEGRAPH
In 1991 he wrote the story of his life Chopper, from the inside: The confessions of Mark Brandon Read and several other non-fiction books, but he has also dabbled in children's literature.
IMAGE VIA GOODREADS
There have been several attempts to ban Hooky the Cripple, but the movie based around his life, 2000's Chopper starring Eric Bana, received critical praise upon its release.
Back in 2013, Read told the  New York Times, "Look, honestly, I haven't killed that many people, probably about four or seven, depending on how you look at it."
Featured Image Via kmuw.org
Enjoying Bookstr? Get more by
joining our email list!
Bookstr is community supported. If you enjoy Bookstr's articles, quizzes, graphics and videos, please join our Patreon to support our writers and creators or donate to our Paypal and help Bookstr to keep supporting the book loving community.
Become a Patron!