Poetry can be hard to come by, especially in the form of a novel. It is hard for authors to express themselves creatively while following a literary backbone. For instance, it can be difficult for poets to keep their audience entertained when their novel lacks plot or structure. So, my question is, how do writers tackle the problem of keeping their readers engaged in literature that does not elicit a storyline?
Here are two writers who might have the answer.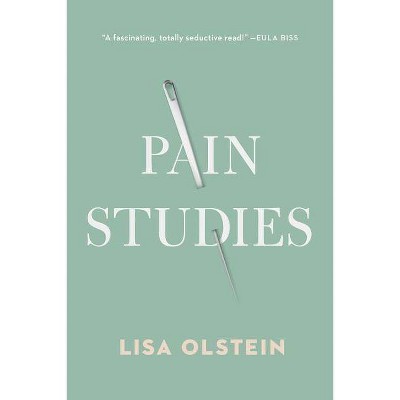 Image Via Amazon
Lisa Olstein's work Pain Studies is a nonfictional book that contains reflective pieces such as lists, poems, quotes, and lyrics. Olstein uses her literary pieces to talk about her present dealings with pain (and with chronic migraines). Her pieces do not follow a storyline, but Olstein is so good with words that she compels her readers to continue on. I mean, talk about alluring!
Image Via Amazon
Sinéad Gleeson, a writer from Ireland, creates a collection of reflective pieces, such as memoirs, poems, critiques, and other biography-related writings, to evoke emotions in her novel, titled Constellations. Her stories range from personal pain, to illness, to deaths that impacted her life. Gleeson connects with her readers through detail, vividly explaining her emotions through each and every experience, whether good or bad.
She inspires me to take my own pieces into consideration and connect with my audience through the intensity of my tone and word usage.
Be sure to give these two strong female writers a read. I can't wait to get a hold of these books myself!
Featured Image Via UBuildABook
Enjoying Bookstr? Get more by
joining our email list!
Bookstr is community supported. If you enjoy Bookstr's articles, quizzes, graphics and videos, please join our Patreon to support our writers and creators or donate to our Paypal and help Bookstr to keep supporting the book loving community.
Become a Patron!