Happy birthday, Markus Zusak! The Australian bestselling author, known for his novels The Book Thief and I Am the Messenger, was born on June 23rd, 1975. His novels have moved the thousands of people who have read them and, for that reason, here are 15 beautiful quotes from his novels:
"Sometimes people are beautiful.
Not in looks.
Not in what they say.
Just in what they are."
— I Am the Messenger
"I have hated words and I have loved them, and I hope I have made them right." — The Book Thief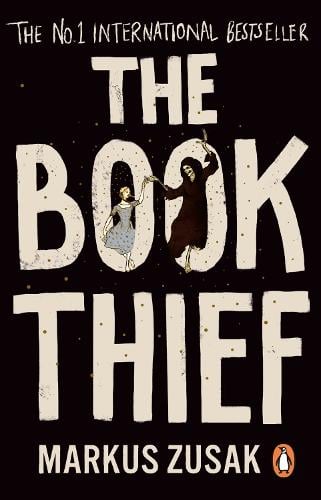 "I wanted to tell the book thief many things, about beauty and brutality. But what could I tell her about those things that she didn't already know? I wanted to explain that I am constantly overestimating and underestimating the human race-that rarely do I ever simply estimate it. I wanted to ask her how the same thing could be so ugly and so glorious, and its words and stories so damning and brilliant." — The Book Thief 
"Maybe everyone can live beyond what they're capable of." — I Am the Messenger
"There are hundreds of thoughts per every word spoken, and that's if they're spoken at all." — Bridge of Clay
"There were reasons to leave, and reasons to stay, and all of it was the same." — Bridge of Clay
"Together, they would watch everything that was so carefully planned collapse, and they would smile at the beauty of destruction." — The Book Thief 
"If only she could be so oblivious again, to feel such love without knowing it, mistaking it for laughter. " — The Book Thief 
"I'd rather chase the sun than wait for it." — I Am the Messenger
"We both laugh and run and the moment is so thick around me that I feel like dropping into it to let it carry me." — I Am the Messenger
"People observe the colors of a day only at its beginnings and ends, but to me it's quite clear that a day merges through a multitude of shades and intonations with each passing moment. A single hour can consist of thousands of different colors. Waxy yellows, cloud-spot blues. Murky darkness. In my line of work, I make it a point to notice them." — The Book Thief 
"It's not a big thing, but I guess it's true—big things are often just small things that are noticed." — I Am the Messenger
"The words. Why did they have to exist? Without them, there wouldn't be any of this." — The Book Thief 
"Only in today's sick society can a man be persecuted for reading too many books." — I Am the Messenger
"Can a person steal happiness? Or is just another internal, infernal human trick?" — The Book Thief 
What is your favorite Markus Zusak quote?
Featured image via Paste Magazine