Every book lover has a small collection of bookmarks that we love for their designs or the phrases printed on them. We don't know why we continue to pile up bookmarks that we wind up not using, but it is inevitable. No two bookmarks are the same, as no individual reader, or book, are the same as the other, so we are giving away these remarkable bookmarks for all of you!
Read about these amazing prizes in detail below!
ENTER OUR Remarkable Bookmark GIVEAWAY FOR YOUR CHANCE TO WIN Some Beautifully Designed Bookmarks from Book Art Bookmarks:
Book Art Bookmarks is an Etsy page owned and created by Margaux Mich. The bookmarks created by this incredibly talented artist are handmade and the designs are stunning! They are also practical as the base for all of them is an elastic band to literally hold your page. For entering this giveaway you can be the proud owner of all these bookmarks Margaux has made.
Margaux's best seller, the Magnifying Glass Bookmark.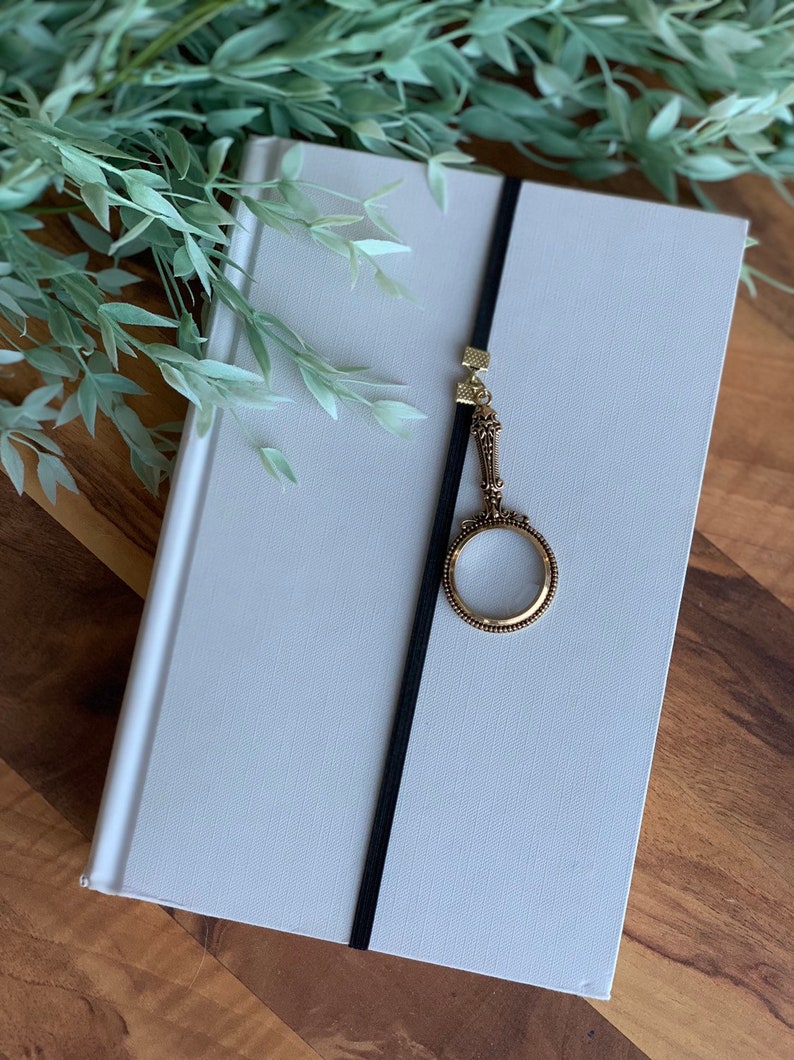 Practical and beautifully designed.
There is also the Metal Flower Bookmark.
For the elegant reader in all of us.
And speaking of elegant, this antique bookmark is perfect for the classy reader in all of us.
Carry the beautiful sight of fully stocked bookshelves everywhere with this Bookshelf Charm Bookmark.
BookArt Bookmarks has a line of Animal designs for your wild side as well.
Fly into the fantasy of your next read with this Dragonfly Bookmark.
For any deep sea adventures, this friendly little octopus will keep you company.
Any fans of The Hunger Games out there? This Mocking Jay is for you.
For the night owl in all of us, stay up as late as you like with this Owl Bookmark.
Are you a fan of Jurassic Park? Or just a general Michael Crichton fan?
As if these bookmarks couldn't get any more beautiful, Margoux also provides a line of gemstone designs.
This hypnotizing turquoise is ideal for any books of myth.
To warm your heart, here is the Pink Gemstone Bookmark.
Purify your chakras with this White Gemstone Bookmark.
All of these could be yours, but only if you enter!
---
Margaux Mich started Book Art Bookmarks on Etsy back in 2018.  With no formal training, she has poured her creative mind into designing elegant and intricate bookmarks that have garnered over 7,000 bookmark sales. Her connection with the reading community has helped her receive feedback and gain confidence to build her online store. Trusting her creative genius has also helped bring her the success you will see in her Etsy shop today.
A loving mom, she lives with her husband and two boys in Fond Du Lac, Wisconsin. Though she works straight out of her own home, she manages to balance family and work.
If you would like to read more about Margaux, click here for our article all about her story.