Seeing as how we are in the midst of the literary-award season, it pays to take a look at these awards and analyze how the industry is doing in terms of gender and race inclusion. This year's Man Booker Prize shortlist, for instance, was a little low on female authors, as if it were trying to live up to it's name. In fact, of the 50 Man Booker Prizes awarded since it's inception, only 17 women have won the award. Here is a list of of the female Man Booker Prize winners and the books for which they won. Here's to celebrating diversity in the publishing industry and the hope that it continues to move forward.
Bernice Rueben- 1970 / The Elected Member
Norman is the clever one of a closely-knit Jewish family in London's East End. Infant prodigy, brilliant barrister, the apple of his parents' eyes—until at 41 he becomes a drug addict, confined to his bedroom, at the mercy of his hallucinations and paranoia.
Nadine Gordimer – 1974 / The Conservationist
Mehring is rich. He has all the privileges and possessions that South Africa has to offer, but his possessions refuse to remain objects. His wife, son, and mistress leave him; his foreman and workers become increasingly indifferent to his stewarsship; even the land rises up, as drought, then flood, destroy his farm
Ruth Prawer Jhabvala- 1975 / Heat and Dust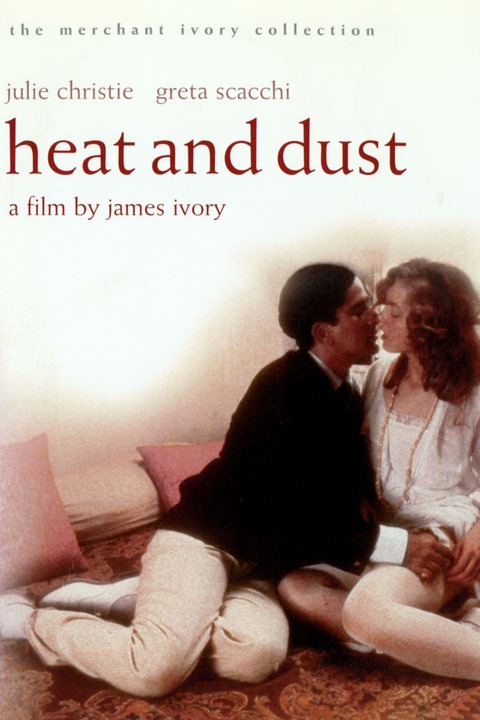 Longing for passion and independence, Olivia is drawn into the spell of the Nawab, a minor Indian prince deeply involved in gang raids and criminal plots. But then she becomes pregnant, and unsure of the child's paternity, she is faced with a wrenching dilemma.
Penelope Fitzgerald- 1978 / Offshore
On the Battersea Reach of the Thames, a mixed bag of the slightly disreputable, the temporarily lost, and the patently eccentric live on houseboats, rising and falling with the great river's tides. Belonging to neither land nor sea, they cling to one another in a motley yet kindly society.
Anita Brookner- 1984 / Hotel DuLac
When her life begins to resemble the plots of her own novels, however, Edith flees to Switzerland, where the quiet luxury of the Hotel du Lac promises to restore her to her senses. But instead of peace and rest, Edith finds herself sequestered at the hotel with an assortment of love's casualties and exiles.
Keri Hulme- 1985 / The Bone People
In a tower on the New Zealand sea lives Kerewin Holmes, part Maori, part European, an artist estranged from her art, a woman in exile from her family. One night her solitude is disrupted by a visitor—a speechless, mercurial boy named Simon, who tries to steal from her and then repays her with his most precious possession. As Kerewin succumbs to Simon's feral charm, she also falls under the spell of his Maori foster father Joe, who rescued the boy from a shipwreck and now treats him with an unsettling mixture of tenderness and brutality.
Iris Murdoch- 1987 / The Sea, the Sea
Charles Arrowby, leading light of England's theatrical set, retires from glittering London to an isolated home by the sea. He plans to write a memoir about his great love affair with Clement Makin, his mentor both professionally and personally, and to amuse himself with Lizzie, an actress he has strung along for many years. None of his plans work out, and his memoir evolves into a riveting chronicle of the strange events and unexpected visitors.
Penelope Lively- 1987 / Moon Tiger
The elderly Claudia Hampton, a best-selling author of popular history, lies alone in a London hospital bed. Memories of her life still glow in her fading consciousness, but she imagines writing a history of the world. Instead, Moon Tiger is her own history, the life of a strong, independent woman, with its often contentious relations with family and friends.
A.S. Byatt- 1990 / Possession
Possession is the tale of a pair of young scholars researching the lives of two Victorian poets. As they uncover their letters, journals, and poems, and track their movements from London to Yorkshire—from spiritualist séances to the fairy-haunted far west of Brittany—what emerges is an extraordinary counterpoint of passions and ideas.
Pat Barker- 1995/ The Ghost Road
Combining poetic intensity with gritty realism, blending biting humor with tragic drama, moving toward a denouement as inevitable as it is devastating, The Ghost Road both encapsulates history and transcends it. It is a modern masterpiece.
Arundhati Roy- 1997 / God of the Small Things
The year is 1969. In the state of Kerala, on the southernmost tip of India, fraternal twins Esthappen and Rahel fashion a childhood for themselves in the shade of the wreck that is their family. Their lonely, lovely mother, Ammu, fled an abusive marriage to live with their blind grandmother, Mammachi, their beloved uncle Chacko, and their enemy, Baby Kochamma. When Chacko's English ex-wife brings their daughter for a Christmas visit, the twins learn that things can change in a day, that lives can twist into new, ugly shapes, even cease forever, beside their river…
Margaret Atwood- 2000 / The Blind Assassin
More than fifty years on, Iris Chase is remembering Laura's mysterious death. And so begins an extraordinary and compelling story of two sisters and their secrets. Set against a panoramic backdrop of twentieth-century history, The Blind Assassin is an epic tale of memory, intrigue and betrayal…
Kiran Desai- 2006 / The Inheritance of Loss
In a crumbling, isolated house at the foot of Mount Kanchenjunga in the Himalayas lives an embittered judge who wants only to retire in peace, when his orphaned granddaughter, Sai, arrives on his doorstep. The judge's cook watches over her distractedly, for his thoughts are often on his son, Biju, who is hopscotching from one gritty New York restaurant to another.
Anne Enright– 2007 / The Gathering
The nine surviving children of the Hegarty clan are gathering in Dublin for the wake of their wayward brother, Liam, drowned in the sea. His sister, Veronica, collects the body and keeps the dead man company, guarding the secret she shares with him—something that happened in their grandmother's house in the winter of 1968.
Hilary Mantel- 2009 / Wolf Hall & 2012 / Bring Up the Bodies
Tudor England. Henry VIII is on the throne, but has no heir. Cardinal Wolsey is charged with securing his divorce. Into this atmosphere of distrust comes Thomas Cromwell – a man as ruthlessly ambitious in his wider politics as he is for himself. His reforming agenda is carried out in the grip of a self-interested parliament and a king who fluctuates between romantic passions and murderous rages.
Though he battled for seven years to marry her, Henry is disenchanted with Anne Boleyn. She has failed to give him a son and her sharp intelligence and audacious will alienate his old friends and the noble families of England. When the discarded Katherine dies in exile from the court, Anne stands starkly exposed, the focus of gossip and malice. At a word from Henry, Thomas Cromwell is ready to bring her down.
Eleanor Katton- 2013 / The Luminaries
It is 1866, and young Walter Moody has come to make his fortune upon the New Zealand goldfields. On the stormy night of his arrival, he stumbles across a tense gathering of twelve local men who have met in secret to discuss a series of unexplained events: A wealthy man has vanished, a prostitute has tried to end her life, and an enormous fortune has been discovered in the home of a luckless drunk. Moody is soon drawn into the mystery: a network of fates and fortunes that is as complex and exquisitely ornate as the night sky.
Feature image courtesy of http://nyti.ms/2dKZyQX