Want to know where William Shakespeare wrote Romeo and Juliet? Up until now you've been left in the dark, but thanks to theater historian Geoffrey Marsh the answer is finally clear.
CNN broke the news how Mr. Marsh, the director of the Victoria and Albert Museum's Department of Theatre and Performance, has spent a decade "meticulously researching the home of the English dramatist and poet by cross-referencing official records to pinpoint…" the home of this wondrous playwright.
So where did the quest to find this creator of words like 'addiction', 'assassination', 'bedazzled' and many others began?
In 2008 'The Theatre', an Elizabethan playhouse in East London's Shoreditch, was discovered. Infamously, this centerpiece of human visual art predated 'The Globe' as our good old Billy Shakes' workplace. This got Mr. Marsh curious and, never a man to heed the old saying 'curiosity killed the cat' he went on a search through tales upon tales to find this mouse.
Image Via Time
The first key piece of evidence was the knowledge that the writer of classic literature lived in Central London near Liverpool Street Station. Where, exactly? Well, taxpayer recorders in 1597 and 1598 weren't exactly clear on that.
Mr. Marsh wasn't satisfied. A detective on the case, he got out his magnifying glass and looked at every word from that faded 1550s document. What did he fine in that near-indecipherable erratic spelling?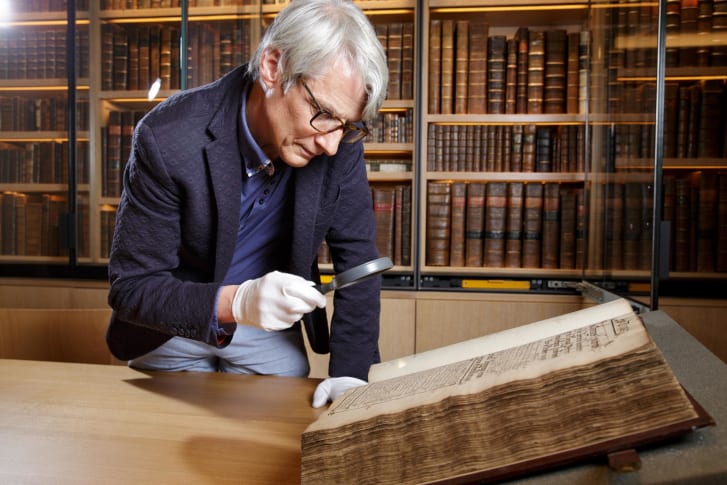 Well, "[a]ccording to Marsh, evidence suggests Shakespeare had lived in a property overlooking the churchyard of St. Helens as a tenant of the Company of Leathersellers, a guild that organized the Elizabethan leather trade."
So that's where Shakespeare wrote his classic love story about star-crossed young lovers. Why is it important? Well…
"The place where Shakespeare lived in London gives us a more profound understanding of the inspirations for his work and life."
Featured Image Via Famous Biographies