Our (current) friendly neighborhood Spider-Man, Tom Holland, is not the first member of his family to dream about being in the limelight. His dad, Dominic Holland, is an award-winning English comedian with his own BBC radio show. Despite Dominic's success, nothing can compete to scoring billions at the box office and playing one of the most iconic characters in comic book history.
Image Via The Metro
It's hard to beat Marvel fame standards, so when the Twitter-sphere gained knowledge of Mr. Holland's 2017 novel about his son's success, critics were quick to think he envied and even resented his son's quick rise to fame.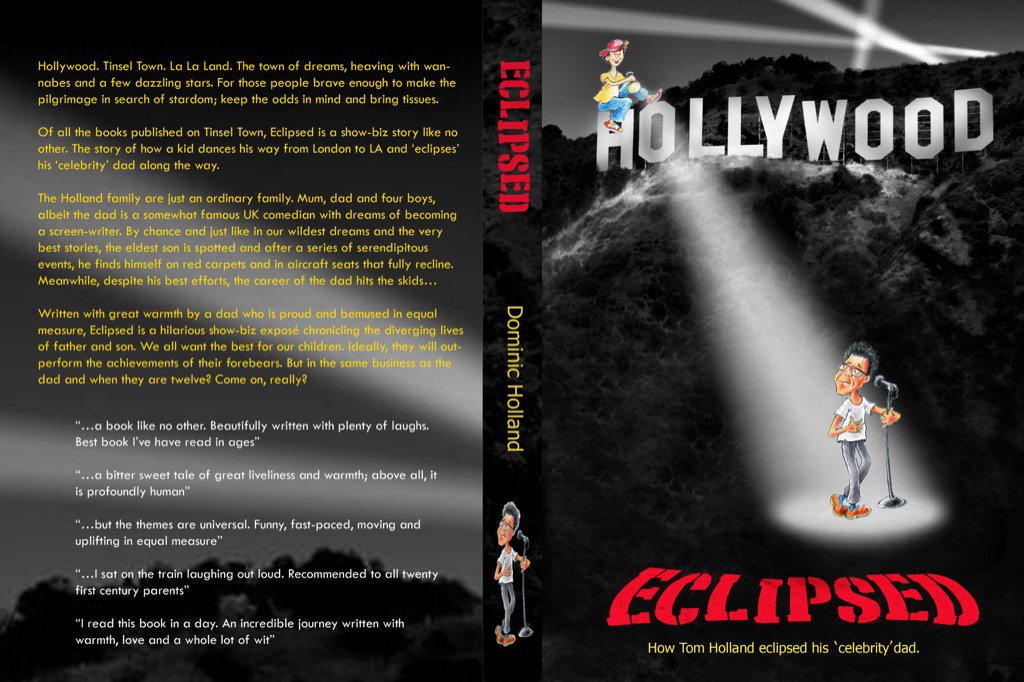 Image Via Twitter
Eclipsed: Turns out Spider-Man Does Have a Dad is one of Holland's three published novels. It pokes fun at the common dream to make it big in Hollywood. Specifically, it "attacks" his son for being able to achieve fame so much quicker and wider than his own. Most parents want their children to reach for their goals and achieve greatness, but not if it means overtaking them in their own field.
It's safe to say, Dominic never expected his son to be the next Spider-Man, even after he achieved early success dancing on London's West End.
Yet despite rumors and the above summary, Holland's book remains comedic and light, adhering to his career in comedy. It's a satire.
When all is said and done, Dominic Holland is unbelievably proud of his son…even if he does wish sometimes it was his face on those movie posters and lunch boxes.
Image Via The Times
Tom even wrote the forward for the book, dispelling any thoughts of bad blood between the two. In the end, how could you not be proud of your web-slinger son who has somehow swung his way into millions and millions of our hearts?
Featured Image via Comic Book.com