The deadline for our Aspiring Writers Competition is just a few weeks away on November 8. For those of you still working on your submissions, we thought we'd offer a few writing tips for you to consider as you make that final push toward polishing your manuscripts.
Cut, Compress, and Tighten
We all know that reading is a joy, but it requires a lot from the reader, namely time. As a writer, it's important to respect your readers' time, so make sure each word of your story is absolutely essential to the piece as a whole. Try looking at the opening 750 words of your novel and trimming it down to 500. If you're ambitious, try the same with the first 1000.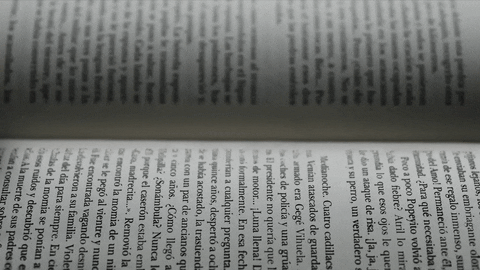 Image courtesy of http://gph.is/1Xuz5cp
The 5 W's: Who, What, Where, When, and Why
These are all crucial points of any story, no matter the form. Though we would never suggest coming straight out and naming these things in the opening lines of your novel, it's important to offer enough of these details so that the reader is grounded in your world and feels compelled to keep going. The "why" refers to your character's motivation. But there's also another "why" in regard to your readers: you want to tell them why they should keep reading.
Conflict—External and Internal
Conflict is one of the most engaging aspects of literature; it's what compels us to read on. In a successful opening chapter, conflict is a must. It doesn't have to be the main conflict—there's no need to jump to your climax right away—but it's important that your story doesn't begin flat. The conflict can be external (a character struggles with another character, nature, time, something outside his/herself) or internal (the character has a psychological struggle, a character flaw, a secret, etc.), but the best conflicts tend to combine a mixture of both.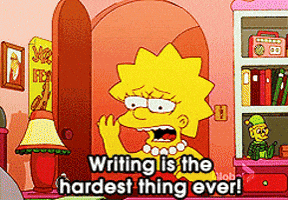 Image courtesy of http://gph.is/1GEQYkx
Read—a lot!
For any writer, it's important to read often and widely. This is a basic, general rule. In terms of polishing your manuscript for the Aspiring Writers Competition, take a look at some of your favorite books in the same genre as yours. Look closely at the first 500 words. Try to decide what the writer is conveying in that opening passage, why he/she is conveying it, and how he/she does so. The more openers you read the better of an idea you will get about what you should and should not include in your opener, as well as what rhythms and sentence structures will work best. If you're considering submitting, you're probably already an avid reader, so have fun with it!
Be Brave!
Writing is difficult and often very personal. But it's important to share your work with others in the hope that they will be able to offer a perspective that will help you, as the writer, better understand what is working and what isn't. If you can, find a trusted group of readers willing to look over your first 500 words. Use their comments to reconsider and perhaps revise what you have.
Did someone say revise?
Revision is not just important, it's what being a writer is all about. No one writes perfect sentences or tells the perfect story on their first time around. No one. So don't be afraid to take what you originally wrote and tear it apart (remember, you can always save your opening passage in a number of different files so you have them if things get out of control). Try rewriting sentences, varying sentence structures, cutting whole sentences or characters altogether; see what happens when you play around with it, and always work toward a piece you can be proud of.
You can submit the first 500 words of your novel here! Good luck, writers.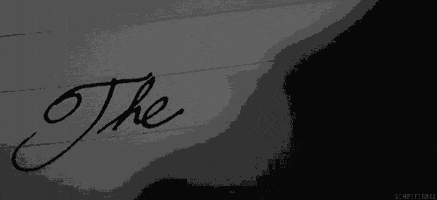 Courtesy of http://gph.is/1POapua
Featured image courtesy of http://bit.ly/1XuApfm