The final season of Game of Thrones is set to air this Sunday, and we're all sad about it, but Saturday Night Live is having their fun, so good for them.
Image Via LoveThisPic
But can this SNL skit cheer me up? Is it even good? Or is it bad? A mixed bag? Or does one part save it? Should you watch it? I can't tell you what to do with your life, but here's my opinion.
Let's talk about the intro!
Image Via Pinterest
That intro had me smiling: talking about how even though Game of Thrones is ending it's really not. Even discounting the books, we're going to have prequels and spin-offs and so much more until this series stops making money.
Image Via Finance.com
Now the first part of this skit was the parodies of Game of Thrones, and personally I want to see these shows become a real thing. Why? Well, just look at them!
1: John and a white walker in a sitcom
2: Arya in Daria-esque show, but with swords
3: Sam and Gilly…in a sitcom
Daria is a great show about an intelligent girl who cursed to go to a school filled with idiots, and if she had a sword it be way better. The shows is already great, but I like swords and blood. Call me sick, you wouldn't be the first
But a sitcom with Jon Snow and a White Walker and a sitcom with a Sam and Gilly? I don't know about you, but sitcom parodies are funny. I think it has to do with the music, the lighthearted attitude, and the laugh track expecting us to giggle on command because they made a reference, in this case, a reference to someone getting killed.
Image Via GfyCat
That's comedy gold, right there. It's something Rupert Pupkin would be proud about. But the video continues with CROSSOVERS, and they just spit ball them right here. One of them being a show called 'No Ballers' which apparently stars Theon and Varys. Honestly, it's a low hit.
But at least we know Theon won't feel it.
Image Via Meme Generator
But then they get to the single worst part of the video: 'Wildling Out'.
Image Via Imgur
I hate rap now. This is cringy, hard on the ears, and the worst thing humanity has made since the Atomic Bomb. Even the 'HBO Kids' parodies don't help – especially considering they have "Hodor's House".
Oh yes, they go there.
Honestly, this whole thing hurts on so many different levels – some good, some not so good. Personally, at this point, I was done with the video. But then magic happened.
Image Via Make a Meme
If you want don't want spoilers, then watch it right now. RIGHT NOW.
Law and Order SVU's Olivia Benson and Fin Tutuola, whose real names are Mariska Hargitay and Ice-T? Investigating Game of Thrones deaths? I WANT THIS SHOW. This could be the next Marvel cinematic universe here. Think about it: They could bring the Mountain to Justice for what he did to Prince Oberyn.
Image Via Telegraph
Too soon?
Back to basics: Is this SNL Skit worth it?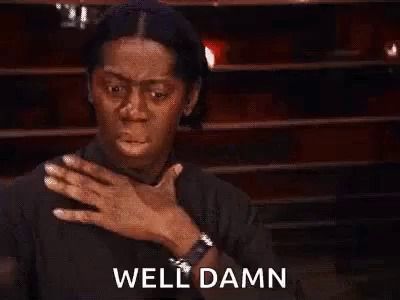 Image Via Tenor
Pressure's on for me, I guess, but I'd say…
I LOVE IT LOVE IT LOVE IT LOVE IT LOVE IT but that might just be for the ending. So what did you think? Did you watch the video? Did you just skim through the article to find the video? Sound off below.
Featured Image Via io9 – Gizmodo