Twice a summer for the past ten years, the bookmobile has partnered with Ballenger Creek Elementary School to encourage reading for children in Frederick County, Ohio.
Brought to people around Frederick County, the 'bookmobile' has been around since 1965. Eight vehicles have held the title of 'bookmobile'. There are two on the road today, and boy, do they get around!
A single bookmobile can carry about "11,300 items, roughly half that of a small library branch".
The idea of a library on wheels might seem old-fashioned, but they've been around for fifty years, bringing books to adults and children around the County. Considering the operating costs is about $185,165 or 1.4% of the county libraries budget, it seems like they have been well worth it.
Ten years ago Sally Marin, an English Language instructor at Ballenger Creek, noticed a problem in her school.
A lot of our EL families have never been to the library, and they maybe don't have library cards or don't understand how the whole thing works.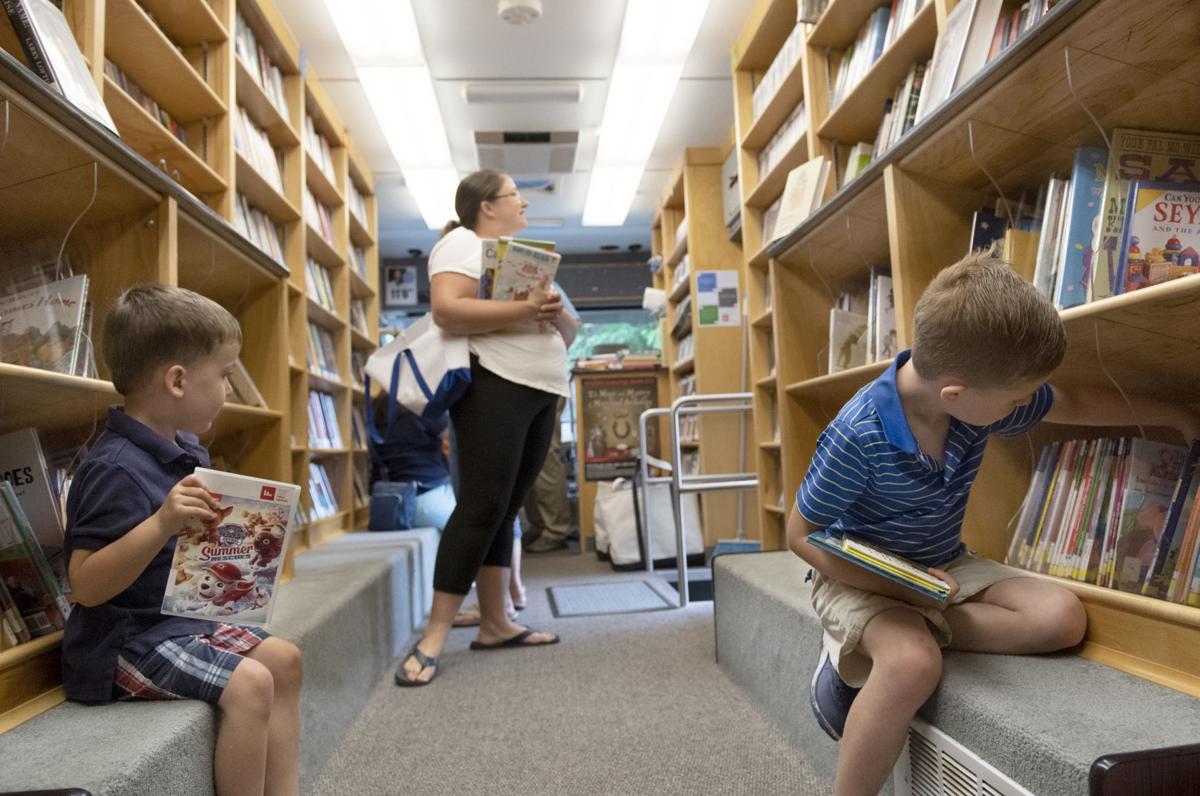 Hoping the bridge the gap, Marin launched the partnership whit bookmobile. Given that the public library is closed during the summer, this program has helped kids continue reading during the summer break.
If kids read four or five books over the summer, they can maintain the reading gains that they made that school year…It's just like an athletic skill. You can't expect that you're going to maintain a certain skill level in any sport if you don't practice. The same is true for reading
Now it's summer the bookmobile comes along to offer its services while hosting an ice cream party!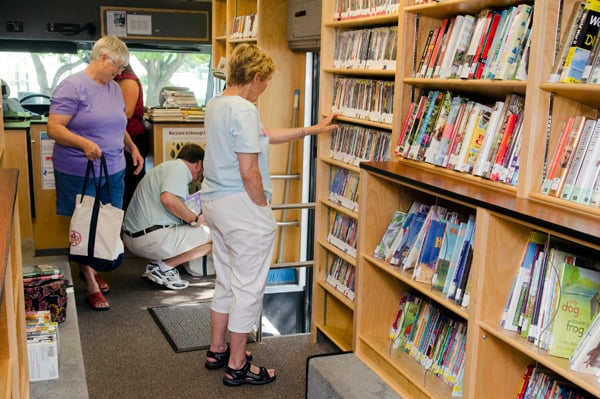 Books can be checked out, returned, and put on hold and people can sign up for library cards right on board.
Who would want to get their first library card from this amazing station?
Plus, with about 3,000 items inside, ranging from books to DVDs to magazines, there are many options to keep children engages while they eat their ice cream and Popsicle during the hot summer days.
Looks like this van is going to get children on the road to reading!
Featured Image Via Bookmobile | Washington County Free Library