In her new medical guidebook The Vagina Bible: The Vulva and the Vagina: Separating the Myth from the Medicine, OB/GYN Dr. Jennifer Gunter strives to inform female patients in need of caring for their bodies by separating the nonproven fabrications from the hard truths about women's health and hygienic practices that may be doing more harm than good to their sensitive areas.
However, the promotion for her life-changing work has been significantly limited due to rejections of numerous posts and tweets that contain "vagina" or "vaginal" within their message texts, meaning that these advert blocks are simply to prevent any "dirty" content.
Content without these words was approved.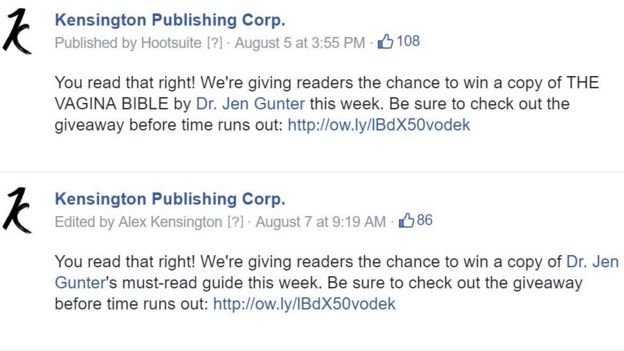 Image Via BBC News
This leads into a problem: How do you advertise The Vagina Bible if the word "vagina" is censored? The word "vagina" is literally in the title of the work! How do you suppose to advertise something all about vaginas and vaginal health if you are not allowed to use either word within your text?
Image via Amazon
Of course, the pictures of Dr. Gunter's book can be used in the message, but that does not make up for the lack of text that promotes the product. By censoring the title, it takes away an important part of the social media browsing process for whoever is looking for how to take care of their private parts.
This book, which has had a lot of effort, research, and personal as well as professional experience, has the highest potential to destigmatize the controversy over women's health. But for it to get the shaft (pun not intended), especially during a time when we need this resource the most, is not only unfair: it's criminal.
Luckily, Dr. Jennifer Gunter fought back on Twitter, clarifying that these posts are not intended to spread around unnecessary dirty content because of a certain word, but rather to try to prevent any dirtiness from spreading—if you know what I mean…
Just so you know my publisher is not allowed to use the word "vagina" to promote my book on @twitter. The image can have it, but they are not allowed to use "vagina" in the text.

Dear @jack,
Vagina is an anatomical term and not a "dirty" word.
Jen https://t.co/3bf6edZNQ8

— Jennifer Gunter (@DrJenGunter) August 27, 2019
Dr Gunter also told BBC News it is "ridiculous" that her publisher could not "buy an ad for a book about vaginas that mentioned the word vagina".
Kensington Books also told the BBC News that one of their adverts reading: "Dr Jen Gunter stopped by Teen Vogue to answer important questions about vaginal health" was rejected by Facebook on the basis that the publisher "should not assume readers have health-related questions".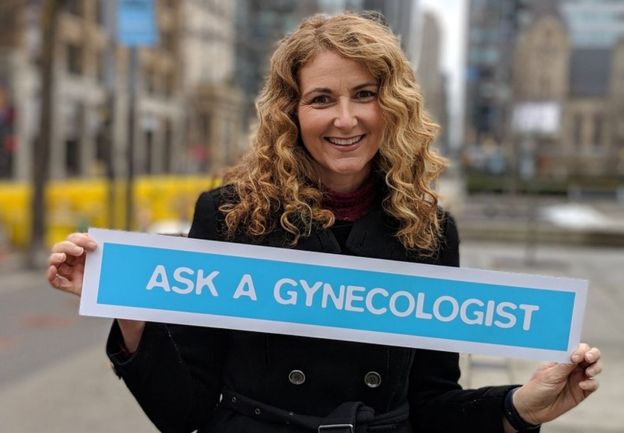 IMAGE Via BBC News
So to social media outlets everywhere: While your intentions are good, when it comes to our health and in trying to promote the necessary resources on how to take better care of our bodies, please allow experienced doctors and gynecologists like Dr. Gunter to do that.
Featured Image via Glamour/Mary Scibilia