During the summer, the first trailer for the feature length adaptation of the musical Cats was released, and the internet was set on fire due to the terrifying looks of the actors as they were transformed into CGI-humanoid cats. I mean, just look at these guys: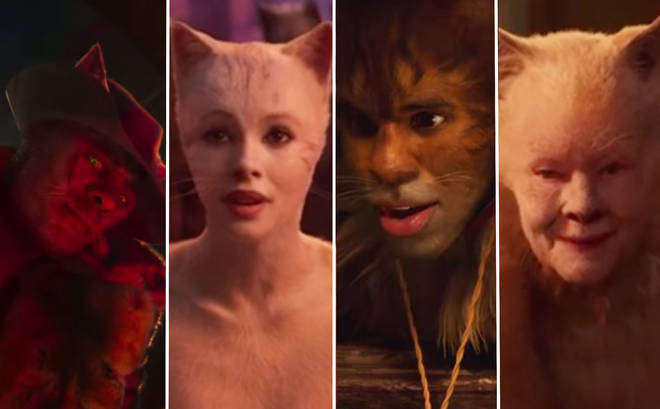 Image Via Heart Radio
The negative reception to the special effects hasn't stopped the film from releasing this Christmas, and today, Universal Pictures released a new trailer for the film. This trailer comes packed with more singing, dancing, and cat jokes:
Based on Andrew Lloyd Weber's musical, which is based on T.S. Eloit's book of poems titled Old Possum's Book of Practical Cats, Cats follows a cat named Victoria as she interacts with the tribe of "Jellicle" cats who are competing to see who will be chosen to ascend into the "Heaviside Layer" and come back to a new life.
Newcomer Francesca Hayward plays Victoria, joining an all-star cast featuring James Corden, Judi Dench, Jason Derulo, Idris Elba, Jennifer Hudson, Ian McKellen, Taylor Swift, and Rebel Wilson. Just look at Taylor Swift in all her furry glory:
as soon as I saw @catsmovie gave the lady cats breasts, I should have assumed someone would shake them while dancing but I still wasn't prepared for the reality of what that would look like… pic.twitter.com/tT24lyBcAG

— Jarett Wieselman (@JarettSays) November 19, 2019

Cats will hit theaters on December 20th.
Featured Image Via Saturday Evening Post