James Marsden, the first actor to depict a live-action X-Men's Cyclops, is in negotiations to take the staring role in the upcoming adaptation of Stephen King's The Stand.
Image Via Amazon
A post-apocalyptic horror/fantasy, The Stand is Stephen King's fourth novel (can you believe it?)
The story is about how after a patient escape from a biological testing facility, he unknowingly brought upon the world a mutated strain of super-flu that starts to wipe out 99% of the world's population.
With the fate of humanity at stake Mother Abigail—a benevolent 108-year-old woman who urges them to build a peaceful community—and Randall Flagg—the nefarious 'Dark Man' who delights in chaos and violence—rise up to lead humanity, forcing the survivors to choose between them.
The Stand went on to get a nomination for the World Fantasy Award for Best Novel in 1979. Come 2003, the novel was listed at number fifty-three on the BBC's The Big Read poll.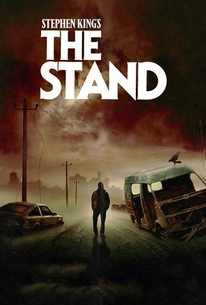 Image Via Rotten Tomatoes
Within that time, a miniseries was released in 1994. Directed by Mick Garris, the miniseries stared, among others, Gary Sinise and Molly Ringwald with Jamey Sheridan as Randall Flagg and Ruby Dee as Mother Abagail Freemantle.
In a review for the series, The New York Times wrote, "A great deal of time and money has gone into this production, and it's right up there on the screen" but also noted that "[t]he nagging problem at the heart of "The Stand" is that once the story settles early on into its schematic oppositions of good versus evil…monotony begins to seep through the superstructure…"
Nevertheless, the miniseries was nominated for numerous Emmys, including Outstanding Miniseries, and took home the "Outstanding Makeup For A Miniseries, Movie Or A Special", "Outstanding Sound Mixing For A Miniseries or a Movie", "Outstanding Art Direction For A Miniseries, Or Movie", and "Outstanding Cinematography For A Miniseries Or Movie" awards.
However, ever since It became a breakout hit, Stephen King has been having a remake resurgence. It might be time for The Stand, because upon reevaluation the miniseries doesn't stand out with the AV Club noting that the miniseries is "constrained, diminished by its dreary pace, by simplistic characters and motivations, and by its cramped, narrow sense of time".
Image Via Vulture
Deadline has reported that CBS Studios/CBS All Access has ordered a limited series adaptation of the gigantically long horror novel (1,152 PAGES!) and that James Marsden is "circling the role of Stu Redman".
Heroes Wiki – Fandom
Stu Redman was previously played by Gary Sinise in the 1994 miniseries.
In the novel, Redman actually found patient zero in the original quarantine zone and, given he never got sick, was discovered to be immune to the virus. Thus, everyone now wants to get his blood to find a vaccine.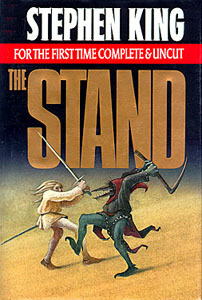 Image Via Goodreads
Behind the scenes are executive producers Josh Boone, Ben Cavell, Jimmy Miller—whose works includes Get Smart, Talladega Nights: The Ballad of Ricky Bobby, and Elf—and Roy Lee—whose works includes It (2017), The LEGO Batman Movie, and Godzilla; King of the Monsters.
Ben Cavell—the writer behind Justified, Homeland, and Sneaky Pete—and Josh Boone have written the script with Boone—director of The Fault in Our Stars and writer of a certain X-Man property which might or might not never get a theatrical released—set to direct all nine episodes.
Given that pedigree, this adaptation seems to be in good hands. That's great for James Marsden because while he hasn't been doing bad (watchers of Netflix's Dead to Me and HBO's Westworld would disagree) he might need an extra boost in 2020 when Sonic The Hedgehog comes out.
Featured Image Via Hollywood Reporter