With an online petition calling for its final season to be rewritten (it's never going to happen guys) and a sizeable portion of fans enraged, Benioff and Weiss ducked out of Comic Con, leaving the Game of Thrones panel open to solely the cast members.
The event promised to look back at 8 seasons of television the televised leviathan created proved to be…almost uneventful.
In attendance were Jacob Anderson (Grey Worm), John Bradley (Samwell Tarly), Nikolaj Coster-Waldau (Jaime Lannister), Liam Cunningham (Davos Seaworth), Nathalie Emmanuel (Missandei), Iain Glen (Ser Jorah Mormont), Conleth Hill (Varys), Maisie Williams (Arya Stark), Isaac Hempstead Wright (Bran Stark), and executive producer and frequent director Miguel Sapochnik.
The cast of Game of Thrones started off the panel at San Diego Comic-Con last Friday by saying they wanted to make everyone "feel welcome," something that feel oddly off-putting considering that it draws focus to exactly what shouldn't be focused on in a retrospective panel.
But the show must go on, as the saying goes, but I'll admit that even writing that seems weird considering that petition to "Remake Game of Thrones Season 8 with competent writers", that so far has 1,692,909 signatures, implies that, yes, the show must go on.
However people tend to be less argumentative and headstrong when they're not on Twitter because, let's face it, it's scary to talk to people. Facing down your foes becomes a much daunting task when they have a human face and aren't just a name, or even image, on a screen.
Plus, who could be angry with seeing these people?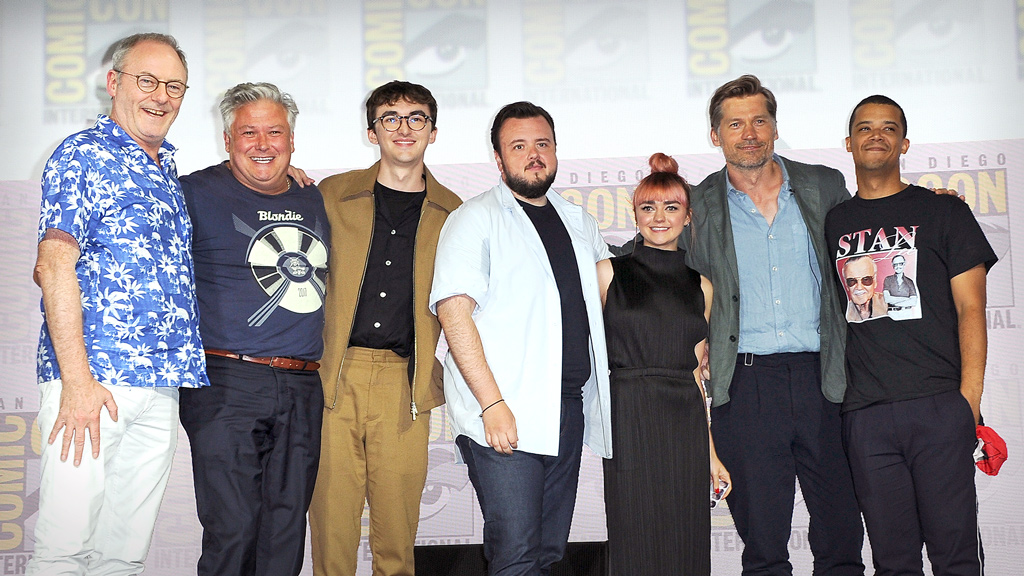 They were your heroes and villains on screen. Granted, notable names such as Emilia Clarke (Daenerys), Kit Harington (Jon Snow), Sophie Turner (Sansa Stark), Lena Headey (Cersei Lannister), and Peter Dinklage (Tyrion Lannister) didn't show up to the the panel along with Benioff and Weiss, but you got the majority of the main cast there and, while I can't say for certain, they seem like affable people.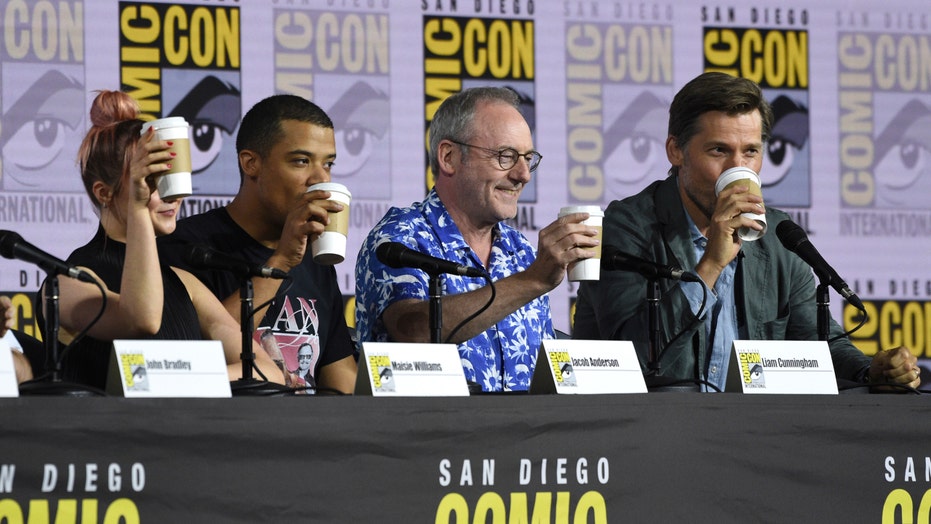 They even brought their Starbucks cups!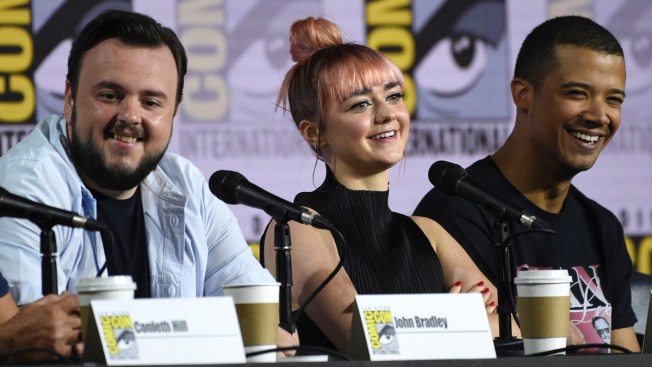 There was John Bradley, who played Samwell Tarly, joked "Pardon me for being thirsty" before denying any of the theories that he was to blame for a plastic water bottle incident.
Oh, Sam!
Isaac Hempstead Wright, who played Bran Stark, admitted that he "ended up with a wooden spoon".
Maisie Williams, who played Arya Stark, admitted that she stole fake blood from one scene and left it on the bathroom floor of her dressing room, reducing the whole panel to a giggling fit.
Image Via CNET
When the cast members were asked about what George R R Martin told them about their characters that didn't make into the show, Jacob Anderson bettwe known as Greyworm,  answered, "I got told one thing – last time I'm ever going to say this: Dick, No Balls. That is what they told me."
Even Conleth Hill who played Varys joked I don't regret starting the petition". How can you not love these people?
That doesn't mean there were hotspots for fans during the panel. Issac Hempstead Wright touched on the controversial ending, saying:
One of the cleverest things about the ending is that it doesn't conclude everything very neatly…The kingdom's in disarray… They're not finished, there's no full stop. It's not finished conclusively, it lets you read into it.

Image Via Daily Express
Personally, I liked the ending to Game of Thrones, I was just wasn't a fan of how they got there. But that's not what this panel was about and nor should it have been.
In this whole panel, there was only one moment when things got awry.
When speaking of where characters ended up, Nikolaj Coster-Waldau said of Jamie's death that, "It made sense to me".
This was met with…
…an oddly strange and surreal moment….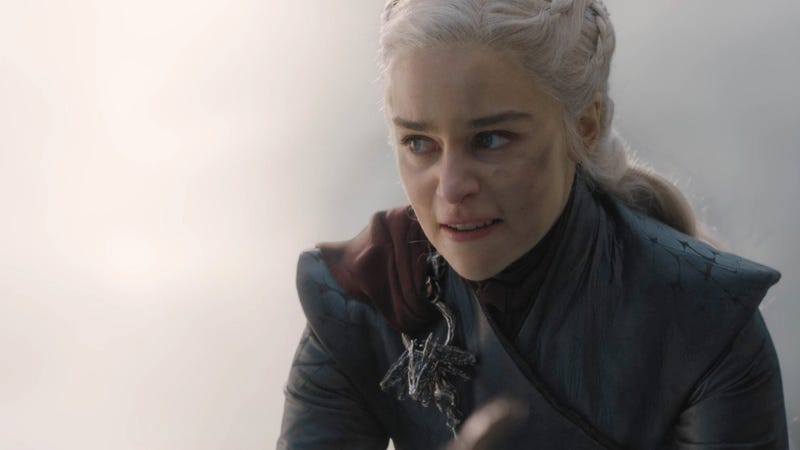 …when one lone heckler made a loud and startling "boo!"
This was met others in the crowd…
…being quiet as Coster-Waldau elaborated.
It's nice to know that in a day and age when information is readily available and people can connect across the world that we have to be reminded with a phrase that can be summed up as, "Don't be a jerk".
Featured Image Via Harper's Bazaar