Since its publication, J.K. Rowling's Harry Potter series has spawned thousands of fanfictions. These stories range from short one-shots of standalone scenes to multi-chaptered novel-length works, and they include a number of romantic character pairings, both those canon to the original books and those invented by fanfiction authors.
Of these non-canon pairings, the Draco and Hermione ship has always been popular, with the fanfiction website Archive of our Own (otherwise known as AO3) boasting a whopping 25,000 fan works under this tag. But recently, a particular Draco and Hermione fanfiction has garnered widespread popularity on TikTok, the likes of which we've never seen. And that fanfiction is Manacled by SenLinYu.
What is Manacled?
Manacled is a 370,515-word, 77-chapter-long fanfiction published between April 2018 and August 2019. On AO3, it has over 4.8 million hits and nearly 13,000 comments, an indication of the work's massive reach. It was inspired, of course, by the Harry Potter series, but also by the first episode of Hulu's The Handmaid's Tale, which was adapted from Margaret Atwood's prolific novel of the same name.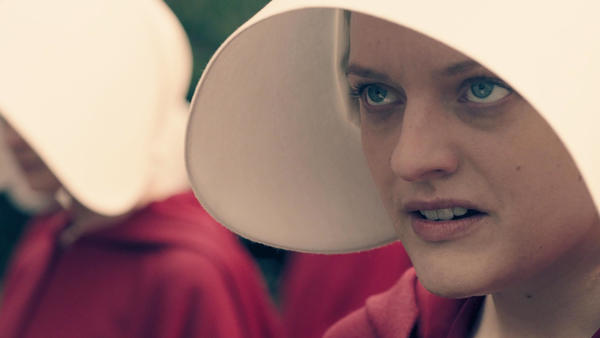 Presently, the fanfiction, which was originally posted in English, has been translated into several other languages, including French, Italian, Spanish, and Portuguese, among others. The Goodreads page for the fanfiction has over 35,000 ratings and nearly 7,000 reviews, the majority of which seem to be positive given its strong 4.68-star average rating, a score which narrowly beats out the highest-rated book in the original Harry Potter series, Harry Potter and the Deathly Hallows, which sits at a respectable 4.62-star average rating.
A private Facebook group dedicated to discussing Manacled and SenLinYu's other works has almost 10,000 members; meanwhile, SenLinYu's official Spotify playlist for Manacled has just shy of 3,000 likes, and some fans have even shared their own Manacled-inspired playlists. Manacled has also inspired dozens of other fanfictions, not to mention countless fan edits on TikTok, some of which have racked up millions of views. In 2020, a fan artist going by the username Avendell created official illustrations for Manacled, which can be viewed on Avendell's Tumblr and Instagram accounts.
The author of Manacled, who goes by the username SenLinYu, has thus become a revered figure in the Harry Potter fandom, especially amongst fans of the Draco-Hermione pairing. But what do we know about this fandom idol?
Who is SenLinYu?
SenLinYu is a fanfiction author who began publishing fan works in 2018. While most of their fanfiction revolves around Harry Potter and specifically the Draco-Hermione pairing, they have also published fanfiction within the Star Wars, Avatar: The Last Airbender, and Squid Game fandoms, and all of these works can be found on SenLinYu's AO3 profile.
According to their website, SenLinYu began writing fanfiction as a hobby. As stated above, they were inspired to write Manacled by the pilot episode of Hulu's adaptation of The Handmaid's Tale by Margaret Atwood, and SenLinYu has also revealed that Mary Shelley's Frankenstein was an inspiration for later parts of the fanfiction.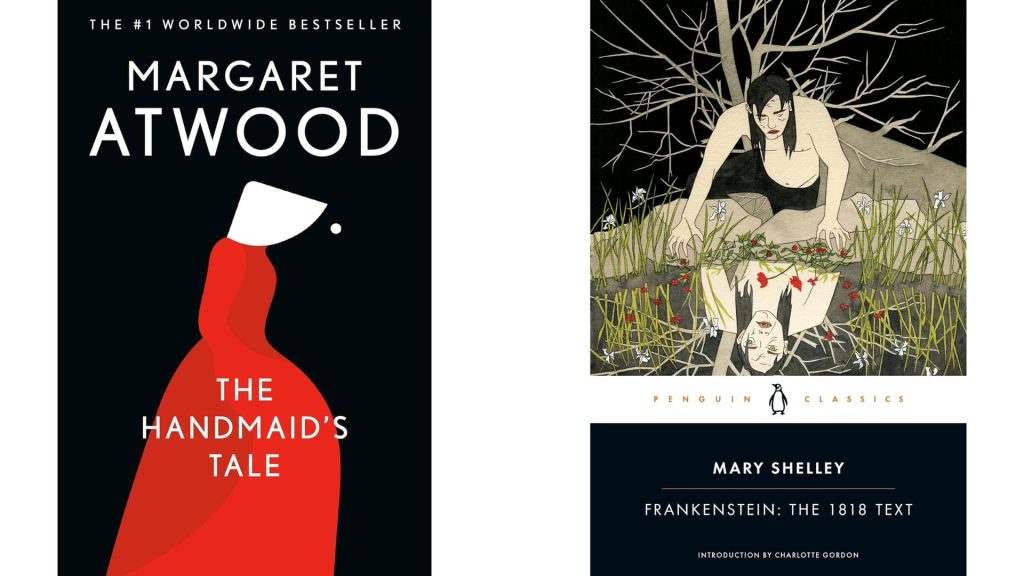 SenLinYu also pulled from previous Harry Potter fan works, borrowing the title "High Reeve," a term used to describe Voldemort's right-hand man, from fellow fanfiction author Lady_of_Clun's work, Uncoffined.
SenLinYu often engages with fans of their work on their social media accounts and their blog, where they've detailed their writing process for Manacled and delivered additional content, such as various snippets and deleted scenes, as well as a Manacle-inspired Pinterest board.
What is Manacled about?
Harry Potter is dead. In the aftermath of the war, in order to strengthen the might of the magical world, Voldemort enacts a repopulation effort. Hermione Granger has an Order secret, lost but hidden in her mind, so she is sent as an enslaved surrogate to the High Reeve until her mind can be cracked.

SenLinYu
As the above official summary illuminates, Manacled is a canon-divergent Harry Potter fanfiction about what might have happened if the Order of the Phoenix had lost the war against Voldemort and his Death Eaters, resulting in the death of Harry Potter and a dwindling magical population. This is the world in which Hermione Granger, the story's protagonist, finds herself when she is forced to become a surrogate for Draco Malfloy as part of the effort to repopulate the world with magical children after the war. Draco has ascended to the position of Voldemort's High Reeve, putting him at extreme odds with Hermione, who has lost all of her loved ones in the war that Draco helped Voldemort win.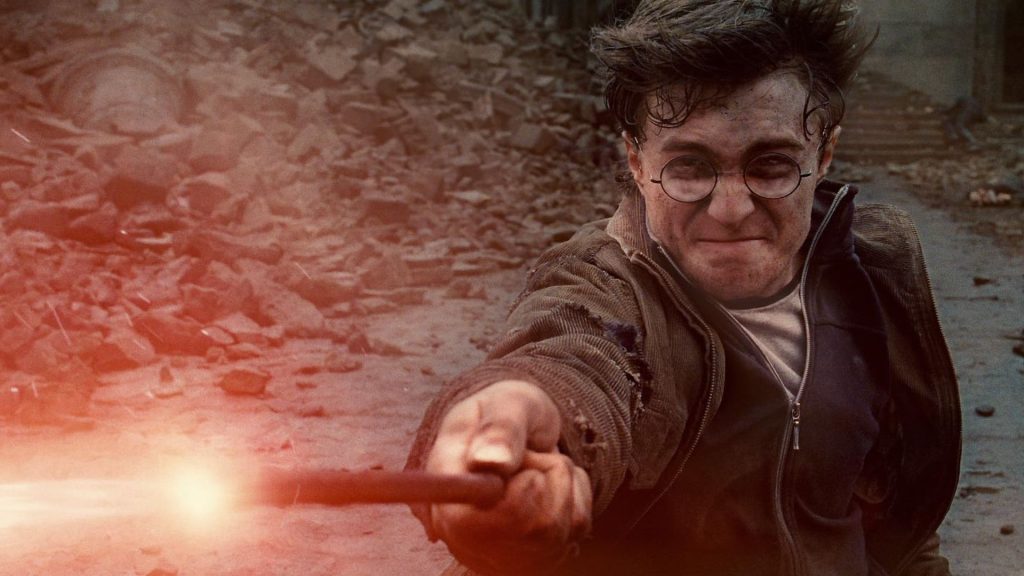 Meanwhile, Hermione is dealing with memory loss seemingly brought on by some sort of self-imposed magical safeguard established to protect a secret she can no longer remember. As the story goes on and Hermione tries to piece her shattered memories back together, she has to contend with both her traumatic memories from the war and her forbidden affection for Draco.
In sum, Manacled is a dark enemies-to-lovers story that sees two people from opposing sides of a catastrophic war finding love in unexpected places, all while dealing with their respective grief and trauma. So if you're a fan of angst, this one might be for you.
Why are people so obsessed with Manacled?
Fans of Manacled have cited the work's quality writing, engaging plot, in-depth worldbuilding, jaw-dropping plot twists, and heart-wrenching themes as an explanation for their hardcore fanship. Many readers have even gone so far as to say that Manacled is the best fanfiction they've ever read, and on TikTok, where the fandom surrounding Manacled is most alive, many readers have documented their emotional reactions to the work, including this impassioned recap:
Another draw to Manacled is likely the thriving fan community that has been rapidly built around it as more and more people discover, and subsequently are enraptured by the fanfiction. The aforementioned Facebook group is evidence of this, as is the explosion of Manacled-related content on TikTok. Whether it's commiserating over the emotional damage Manacled has brought upon them, gushing over the story's major plot twist, or serializing their reaction to Manacle chapter by chapter, fans on TikTok have found innumerate ways to interact with each other over this shared passion.
The excitement has even spread to YouTube, where readers are making more long-form reviews:
Plenty of bloggers have shared their thoughts on Manacled as well, including Beth Tabler of Before We Go Blog and Jen of Smexy Books.
Whatever your preferred medium or social media with which to engage, you can find a community around Manacled.
Where can you find Manacled and SenLinYu?
You can read Manacled on AO3, Fanfiction.net, and Inkitt. It is also available in podcast format on Spotify (chapters one to 56) and YouTube (chapters 57 to 77). However, please heed the trigger warnings for Manacled, as it deals with a lot of dark subject matter, including character death, psychological trauma, and torture.
If you're interested in other works by SenLinYu or their writing process, you can follow them on Instagram, Twitter, TikTok, and Tumblr, as well as visit their website.
---
For more about fanfiction, click here.
For more about Harry Potter, click here.
FEATURED IMAGE VIA BOOKSTR / LAUREN NEE / WARNER BROS