Self-isolating isn't just incredibly boring; it's also lonely. The co-workers, peers, and friends you used to see on the regular are now tucked away in their own homes, with all social interactions suspended until further notice. If you're a writer, your newfound free time might prove to be the best time to finish that novel you've been working on-and-off for years. But just because you're in self-isolation doesn't mean you have to write alone—Camp NaNoWriMo begins in just 13 days. 
If you haven't heard of NaNoWriMo, it stands for National Novel Writing Month. Every November, writers from across the globe attempt to finish a 50,000-word novel—in just thirty days. While you're encouraged to write at least 1,600 words a day, how you decide to go about writing is entirely up to you. It might take a lot of discipline to get to that 50,000-word finish line, but the experience is fun all the same. 

via nanowrimo
Camp NaNoWriMo is a little different in that, instead of sticking to a 50,000-word goal, you can go about your writing however you want. This means that you can choose a goal of 25,000 words, 250 hours, or 25 pages. Or, if you're in the midst of the fourth draft of your work-in-progress, you can commit to revising two chapters a day. Essentially, your goal can be whatever you want. All that matters is that you have one.
The best part about Camp NaNoWriMo is probably the community. If you've participated in Camp before, you probably remember being sorted into a "cabin" of other writers based on things like age or the genre you were writing in. However, since Camp merged onto the same site as November NaNoWriMo, things have changed a little bit: you now have the freedom to choose your own "writing group." Unlike Camp "cabins," these groups won't expire at the end of the month, allowing you to keep in touch with your new friends well after the end of Camp NaNoWriMo. You can also join as many writing groups as you want—or even make your own!
The NaNoWriMo team also hosts word sprints on their Twitter account and YouTube. This allows you to participate in writing prompts and challenges with other NaNoWriMo writers in real-time.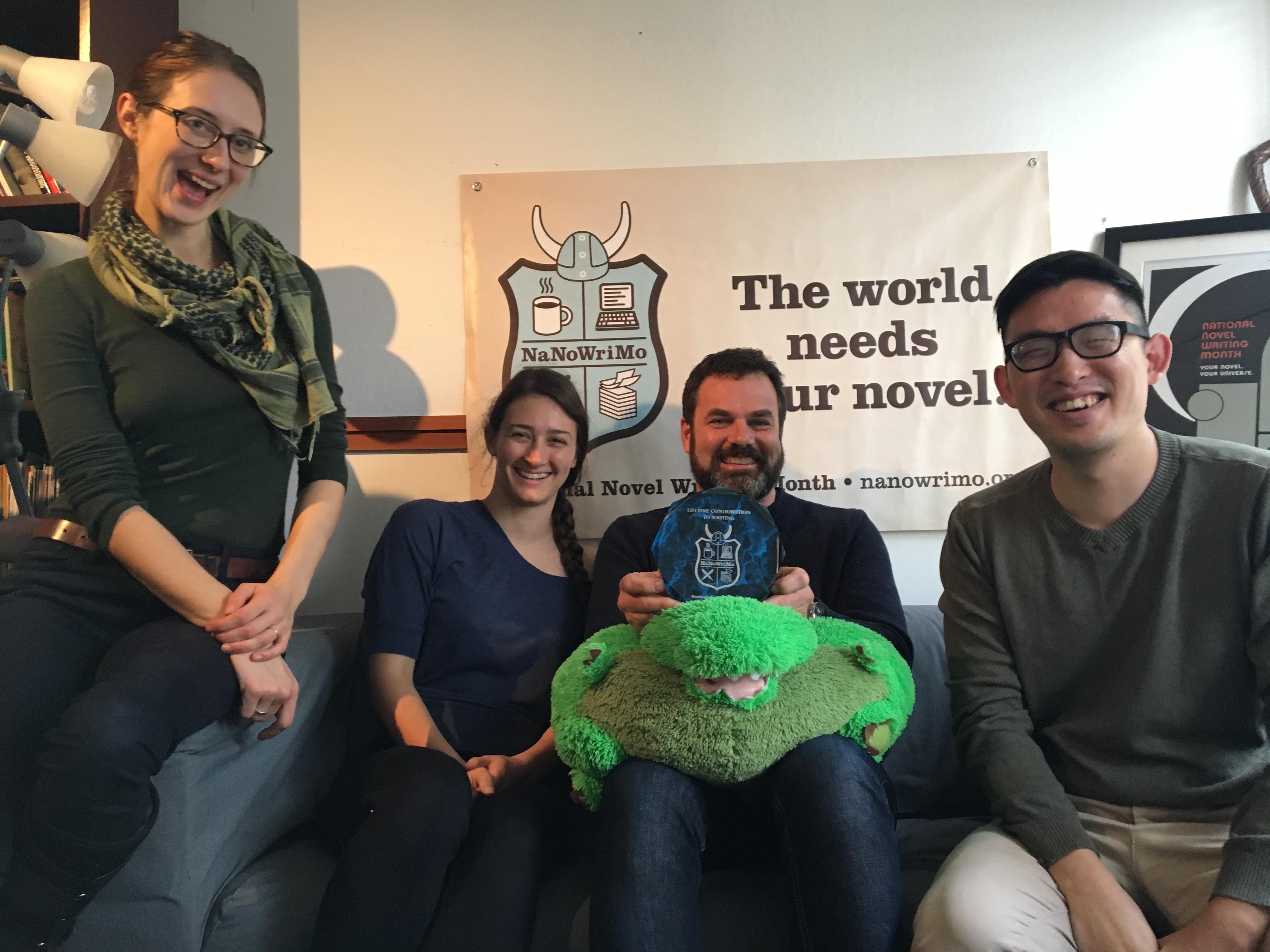 via the bestseller experience
At a time when we're facing separation from our regular communities, Camp NaNoWriMo provides the perfect platform to connect with others—all while getting in some much-needed writing time. Just because you're in self-isolation doesn't mean you have to suffer emotional isolation, too; there are people out there just waiting to connect with you online and read your killer writing project.
Camp NaNoWriMo starts April 1, but you can declare your project and join writing groups throughout the month of March. All you have to do is sign up here. If you've been pushing off your work-in-progress these past few months, you no longer have an excuse not to write. In the words of NaNoWriMo, the world needs your novel! So get writing, and stay safe!
featured image via susan Dennard
Enjoying Bookstr? Get more by
joining our email list!
Bookstr is community supported. If you enjoy Bookstr's articles, quizzes, graphics, and videos, please join our Patreon to support our writers and creators or donate to our Paypal and help Bookstr to keep supporting the book-loving community.
Become a Patron!