Last year Netflix released its original series You, based on the novel by Caroline Kepnes. The story is narrated by Joe Goldberg, a loner who works at a bookstore and becomes infatuated with an aspiring writer, Beck. But his infatuation surpasses the norm, and descends into dangerous territory. The series starred Penn Badgley, of Gossip Girl fame alongside Elizabeth Lail, who previously played Anna in the fourth season of Once Upon a Time.
Image Via Inverse
As the Chicago Tribute will tell you, the series wasn't a breakout hit. It premiered on Lifetime on September 9th, 2018 to a limited audience, but was a breakout hit for Netflix when released on December 26th, 2018.
Over 40 million viewers couldn't take their eyes off this fast-pased exploration of social media and twenty-first century stalking.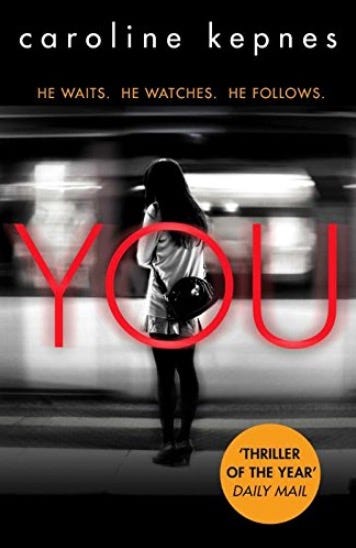 Image Via Cosmopolitan
The standalone novel by Caroline Kepnes on which the series is based was well-received upon its publication in 2014. Bustle called it "one of the most unsettling books I've read this year, but despite being thoroughly creeped out, I couldn't put it down even for a second" and Daily Express called it "clever, chilling, teasing tale keeps you hanging on by your fingertips."
Despite a number of differences between the book and the show, it's generally agreed that the adaptation captured the spirit of the novel perfectly, and I'm excied for Season 2 based on Kepnes' sequel, the ominously titled Hidden Bodies, published in 2016 novel, and see Joe Goldberg move to Los Angeles meeting…someone special.
The Taste Bucket
Art begets art, and as a result, straight from Entertainment Weekly, Caroline Kepnes will be writing both a third novel in which Joe "move[s] to the Pacific Northwest with a plan to become a family man in his own unique way," as well as a fourth novel.
Are you going to check outSseason 2 of You? I sure hope novels three and four are released quickly so we don't end up with a George R R Martin-situation on our hands?
Featured Image Via The New York Times