Did you ever read the Scary Stories to Tell in the Dark series when you were younger. If you don't know what that is, they're those books with those terrifying illustrations that haunted your nightmares. I mean, just look at these characters.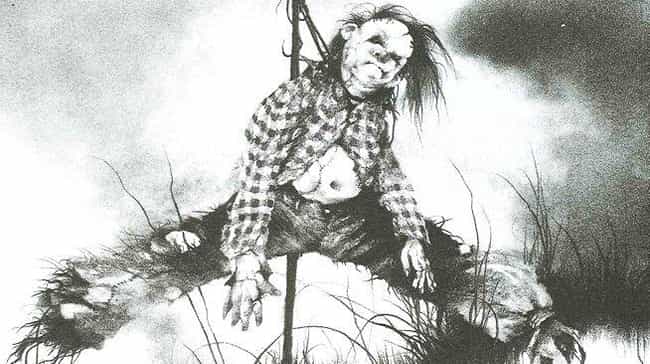 Well, get ready to get freaked out again because Guillermo Del Toro is bringing the terrifying tales to life. Written and produced by the Oscar winning filmmaker and directed by Andre Overdal, the Scary Stories to Tell in the Dark movie comes out August 9th. Here's the trailer:
In addition, a documentary on the books themselves will come out this summer. Titled Scary Stories, it features more than forty interviews with authors, readers and family members of the author, Alvin Schwartz. The film explores the impact that the series has had on readers and children's literature, as well as the efforts from various parental and religious groups who felt the subject matter and illustrations were too intense for young readers.
Scary Stories will have a limited release in select cities before being available on VOD May 7th. The DVD release is scheduled for July 16th. Watch the trailer here:
Featured Image Via Fiction Unbound