Buffy is back
That's right folks, everyone's favorite evil creature slayer will grace our screens once again. About time. Where have you been Buffy? I'm pretty sure a sports-addicted, sunlight avoiding, Stella Cidre guzzling Lord Ruthven Is living next door to me (just a very ill-conceived reference to John William Polidori's The Vampyre, forgive me).
In all seriousness, I'm sure Sarah wishes to distance herself from that character as to not tarnish the illusion of her newer ones… Buffy has done very little since Buffy the Vampire Slayer ended. And now, not only is she back, she's set to star in and executive produce, alongside Ellen DeGeneres, a limited series based on the international bestseller Sometimes I Lie: A Novel by Alice Feeney.
Image Via Amazon.com
Feeny's masterfully crafted thriller is about a woman by the name of Amber Reynolds (Gellar) who wakes up in the hospital, unable to move, open her eyes, or communicate in any way. Locked-in syndrome. She can hear the people around her, but does not remember what happened to her. However, she suspects her husband has something to do with her condition. The mystery unfolds using flashbacks and, as seen in the novel, various passages from a childhood diary. Also, the narrator is a pathological liar…
Check out this excerpt from the Sometimes I Lie prologue:
My name is Amber Reynolds. There are three things you should know about me:
1. I'm in a coma.
2. My husband doesn't love me anymore.
3. Sometimes I lie.
SOOO there are some twists. It's super creepy and very Gone Girl-esque, go ahead– one sit and you will read the hell out of it.
The series is being penned by Robin Swicord (Oscar-nominated) who famously made us all contemplate the age-old (pun most definitely intended) saying "age is just a number" when she helped write the script for David Fincher's The Curious Case of Benjamin Button. I remembered going to see that movie the day after Christmas with a friend, on the way home from the movie we did not speak a word to each other. The film rattled our emotions to the point of temporary muteness. If she can do that to viewers with Benjamin B., then she may be tailor-made to write about a locked-in syndrome plagued story. It will be interesting to see how she adapts the first-person narrative. Button was loosely inspired by F Scott. Fitzgerald's short story of the same name— I've been struck by lightning 7 times.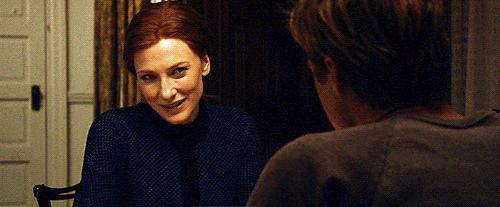 Image Via Giphy.com
Featured Image Via Amazon.com