The American punk rock band Green Day has been around for over thirty years, and they've done so much in their time. They've released twelve studio albums, written a broadway musical and have been involved in several charity projects. Now, they're set to release their first ever book inspired by one of their most popular songs.
Being published by HarperCollins, Last of the American Girls is written collaboratively by all three members of Green Day and illustrated by cartoonist Frank Caruso. According to the publisher's website, the book is described as a tribute to rebellious women who challenge social norms and empower other women.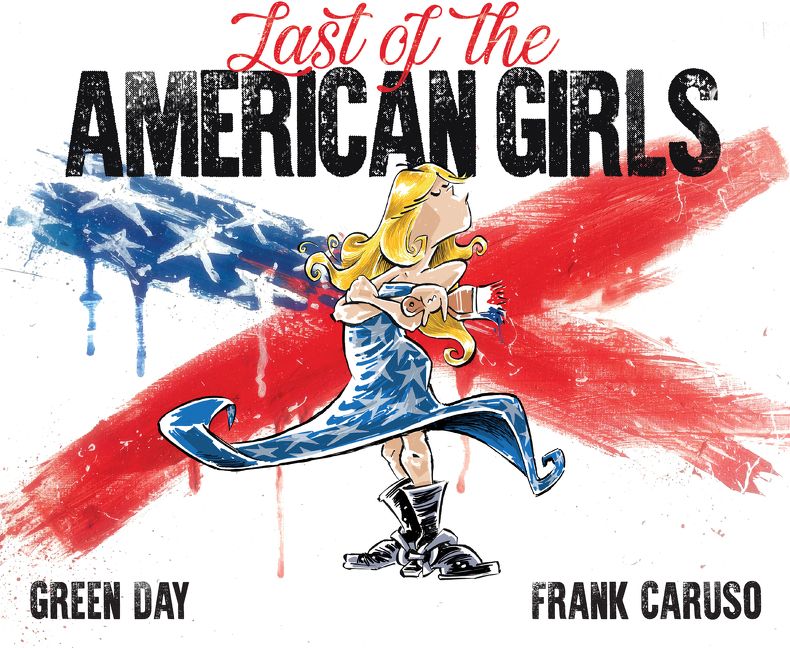 "Celebrating true rebel girls—girls who push back, girls who use their voice, girls who say no—Last of the American Girls takes on both the establishment and the upwardly mobile, espousing an infectious spirit that has never been more relevant."
Released as the last single for the band's 2009 album 21st Century Breakdown, Last of the American Girls centers around a woman named Gloria, one of the main characters in the loose narrative surrounding the album, and talks about her nonconformist personality while also discussing the album's larger themes about politics and religion. Songwriter and lead guitarist Billie Joe Armstrong wrote the song as a tribute to his wife.
Last of the American Girls goes on sale October 29th. You can watch the music video for the song here:
Featured Image Via BBC