In August, we reported that seven U.S. publishers had filed a lawsuits against Audible, claiming the popular audiobook platform's new captions program violates copyright law.
Audible Captions scrolls a few words of AI-generated transcription to accompany an audiobook's narration. In effect, Captions users would have access to the audiobook's text in a roundabout way without having to purchase a copy of the e-book. However, the lawsuit filed in the U.S. District Court in New York "didn't give permission to publish a text version of their titles to Audible, noting that the text rights require a separate agreement."
Image via the wall street journal
The rapidly changing digital publishing landscape has often presented a challenge to book publishers, as it seems the definition of what a book even is must change in the world of e-books and audiobooks.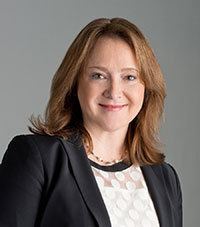 Image Via Alchectron
Maria Pallante, chief executive of the Association of American Publishers, commented on the case:
What's at stake is the viability of the publishing industry and the ability to rely on copyright law.
Audible has denied the new feature on their app violates any rights or agreements. In a a statement on August 23rd the company said that:
Captions was developed because we, like so many leading educators and parents, want to help kids who are not reading engage more through listening…This feature would allow such listeners to follow along with a few lines of machine-generated text as they listen to the audio performance. It is not and was never intended to be a book.
Since the captions would be machine-generated and not transcribed and edited, Audible admitted "up to 6%" of the text may have errors. In the lawsuit, publishers argued The Captions program would then harm their reputations as "as trusted and valued stewards of their authors' works."
The program was set to begin as early as September 10th, though this lawsuit will definitely complicate the release. Thankfully, Audible can still launch for works for which there is no permissions issue, such as public domain works and Audible or Amazon published titles.
Image Via Author's Guild
Audible is facing a fierce legal battle against a cohort of publishing giants. The plaintiffs in the case include Penguin Random House, Simon & Schuster, HarperCollins, Macmillan, Hachette Book Group, Chronicle Books, and Scholastic Corp. It's difficult to tell what the outcome of the case will be this early on. But it's definitely going to be an important event for the future of publishing.
Featured Image Thanks To Mary Scibilia